Bill Hayes '47 Authors Trumpet: A Novel of the Regency Era
June 4, 2012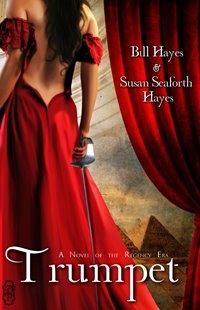 Bill Hayes, a singer/actor and 1947 graduate of DePauw University, has authored a historical novel with his wife, Susan Seaforth Hayes. Trumpet: A Novel of the Regency Era has been issued by Decadent Publishing Company.
Set in the early 1800s, Trumpet is the result of more than seven years of work. The story is built on a framework of real places, events and people that were discovered while doing research in England, Italy, Spain, Belgium, Egypt and Charleston, South Carolina.
Amanda McIntyre, author of The Master and the Muses, calls the Hayes' book, "A jewel of a story. Delightfully rich, exquisite in detail with vivid characters that sparkle against the backdrop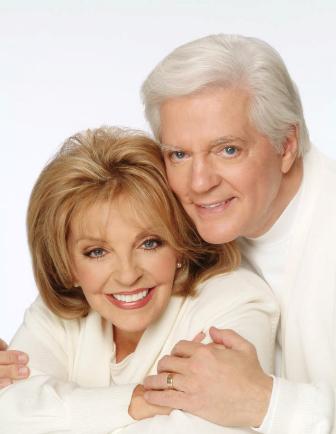 of London's Theatrical heyday. You'll love the adventure of reading again."
Trumpet is available via Amazon.com.
A Rector Scholar at DePauw, Bill Hayes began playing Doug Williams on NBC's long-running daytime serial Days of Our Lives in 1970, a role he continues to play 42 years later. His resume includes numerous Broadway productions and his version of The Ballad of Davy Crockett was America's #1 record in March and April of 1955, selling more than three million copies.
Bill Hayes previously authored Like Sands Through the Hourglass with his wife and Lives co-star, Susan Seaforth Hayes.
Footage of a 1960 DePauw visit by Bill Hayes is embedded below.
Back