Teacher Whose Story is Told in Movie Stand and Deliver to Speak at Hispanic Education Conference
March 31, 1994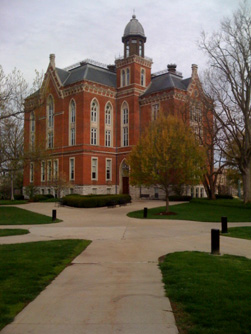 March 31, 1994, Greencastle, Ind. - Jaime Escalante, the teacher who motivated his inner-city calculus students to be the very best and became the subject of the movie Stand and Deliver, will give the keynote address at an educational conference for Hispanic students and parents on Saturday, April 9, at DePauw University.
The conference is scheduled from 10 a.m. to 3 p.m. in East College. Escalante will give a convocation at 10 a.m. and have a question-and-answer session at 2:30 p.m. in Meharry Hall. Both events are open and free to the public. It is sponsored by DePauw and the Indianapolis Hispanic Chamber of Commerce.
Escalante taught math and physics in Bolivia for 11 years until 1964, when he immigrated to the U.S. After receiving an A.A. degree in electronics, he worked with Burroughs Corporation while earning a B.A. in mathematics. Upon gaining his teaching credentials in the U.S., he took a considerable cut in pay to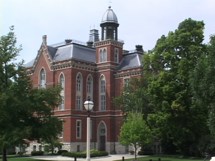 become a teacher at Garfield High School in Los Angeles, an inner-city high school whose students are primarily underprivileged and Hispanic.
"I'm just a math teacher," Escalante says. "I'm just helping my students achieve their highest degree of personal development." But his persistent, challenging and highly inspiring teaching methods have made his school -- plagued by poor funding, constant violence and atrocious working conditions -- the seventh-ranked school in this country in calculus.
Back