DePauw Junior Contributes Story to USA Today
September 14, 2005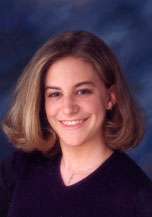 September 14, 2005, Greencastle, Ind. - "Evacuees from Hurricane Katrina may have trouble seeing what the future holds for them, but they shouldn't have trouble with their vision," begins an article in today's edition of USA Today which is written by DePauw University junior Kate Holloway. A Media Fellow at DePauw, Holloway is spending the semester interning with the newspaper.  Her story explains, "The University of Houston School of Optometry has begun treating and providing glasses for Mississippi and Louisiana evacuees who have sought refuge in Houston."
Read the article at the newspaper's Web site.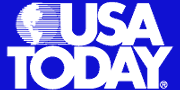 Media Fellows are interning this semester at a variety of outlets, including TeamWorks Media in Chicago, the nationally-syndicated Bob and Tom radio show, and the office of U.S. Senator Evan Bayh.  Learn more about the Media Fellows program by clicking here.
(photo by Marilyn E. Culler)
Back