Tim Solso '69 Announces Cummins' Plans to Build Fuel Efficient, Light-Duty Diesel Engine
July 30, 2006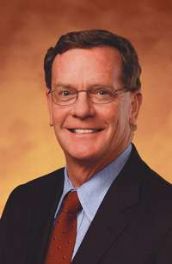 July 30, 2006, Greencastle, Ind. - "This agreement gives the driving public an even greater opportunity to experience the benefits of a new class of vehicles powered by a high-performance, fuel-efficient, clean diesel engine made by Cummins," says Tim Solso, chairman and CEO of Cummins. The company led by Solso, a 1969 graduate of DePauw University, has reached agreement with a major auto manufacturer to produce and market a light-duty, diesel-powered engine. "This line of diesel engines also will fuel the growth of an exciting new market in which Cummins does not currently participate," he adds.
Lawn & Landscape magazine reports, "As part of the agreement, Cummins, headquartered in Columbus, Ind., will develop and manufacture a family of high-performance, light-duty diesel engines for a variety of automotive applications in vehicles below 8,500 pounds gross vehicle weight, including standard pickup trucks and sport utility vehicles. The first vehicles with this engine are expected to be ready for market by the end of the decade. Cummins anticipates this diesel engine will provide an average of 30 percent fuel savings, depending on the drive cycle, over gasoline-powered engines for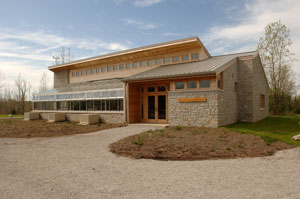 comparable vehicles." The Evansville Courier & Press says the initiative could produce 600 new jobs.
Read the magazine article by clicking here and access the newspaper story here.
A gift by Tim and Denise Manning Solso ('69) created a new laboratory building -- Manning Environmental Field Station (seen above right) -- in the DePauw University Nature Park. An article on the dedication ceremonies, held April 21, can be found here. Tim Solso is a member of DePauw's Board of Trustees.
Back