Three Students Selected for National Wind Ensemble, Will Perform at Carnegie Hall in May
November 7, 2006
November 7, 2006, Greencastle, Ind. - Three DePauw University School of Music students have been selected to participate in the National Wind Ensemble, a 76-member ensemble featuring many of the top collegiate musicians from across the United States. Seniors Caitlin Kramer (oboe), Susannah Ramshaw (trumpet), and freshman Andrew Porter, (clarinet), will work under esteemed conductor H. Robert Reynolds, principal conductor of the Wind Ensemble at the Thornton School of Music at the University of Southern California. The National Wind Ensemble rehearses for a week in New York City next spring and performs in Carnegie Hall on Friday, May 25, 2007.
"To be accepted into a group alongside some of the most talented young musicians in the country and be able to call them colleagues is really just an amazing privilege," said Kramer, who is a senior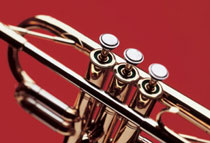 from Kalamazoo, Michigan pursuing a music performance major. Currently, she studies oboe with Anna Mattix.
Ramsham, who will be graduating in May 2007 with a music performance degree commented, "I'm really excited to spend the week after graduation in New York City; I think it will be a wonderful coda to my college career." Hailing from Pittsburgh, Pennsylvania, she is a student of Lennie Foy.
At the other end of the spectrum is Porter, a freshman student from Edina, Minnesota. He attended Edina High School, and prior to his current studies at DePauw with Randy Salman, he studied clarinet with Karrin Meffert-Nelson. He was a member of the Minnesota Music Educator's Association All-State Band in
2005-2006, as well as the University of Minnesota Honor Band in 2005 and 2006.
Active participants in DePauw's musical community, Kramer, Ramshaw, and Porter are members of the DePauw University Band under the direction of Craig Paré, and the DePauw Symphony Orchestra under director Orcenith Smith. "It is an honor for Susie, Caitlin, and Andrew to be accepted for positions with such a prestigious wind group as the National Wind Ensemble," says Paré, who nominated them for the honor this fall. "This unique experience affords them the opportunity to not only make music with peers from a wide variety of schools of music and conservatories around the country. They will also work under the renowned conductor H. Robert Reynolds, who is considered the most important and influential wind conductor in the world today. I am very proud of their accomplishments,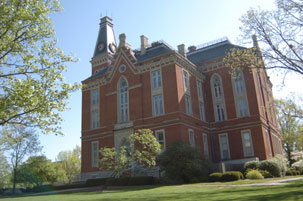 and along with last year's DePauw representative, hornist Corinne Webb, this confirms that quality teaching and music-making are taking place every day in the School of Music."
As Ramshaw adds, "I think this honor says a lot for the DePauw School of Music. Clearly, this institution molds its students into talented musicians who are competitive with those from other colleges and conservatories across the country."
Learn more about the National Wind Ensemble by clicking here. Visit the DePauw University School of Music online here.
Back