Prof. Forst Fuller '38 Tapped to Chair Zoology Department
December 21, 1972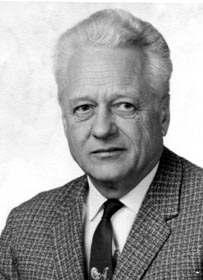 December 21, 1972, Greencastle, Ind. - Forst D. Fuller, a professor at DePauw for 25 years and 1938 graduate of the University, was today announced as the new chair of the department of zoology, effective July 1. Dr. Fuller will succeed Albert Reynolds, who is retiring after 42 years on the DePauw faculty including the last 11 as head of the department.
After receiving his undergraduate degree from DePauw, Fuller earned M.S. and Ph.D.'s from Purdue University. He joined the DePauw faculty in 1947 after working for Armour Laboratories in Chicago as a biological researcher, as well as a stint teaching at Purdue.
During World War II, from 1943-46, Fuller was a Navy aviation psysiologist.
Fuller holds the rank of professor of zoology and is also adviser to DePauw's pre-medical science program. He has served on the University's task force to study new dimensions for undergraduate-graduate pre-medical science education.
Twice Dr. Fuller has taught in international science-mathematics programs sponsored jointly by the National Science Foundation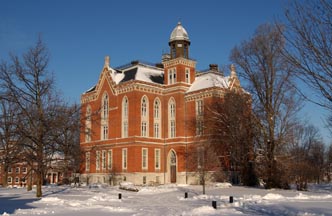 and DePauw. He taught in Munich, Germany in 1968 and 1969, and in 1970 served on an NSF-DePauw faculty in Lima, Peru.
The 56-year-old scientist has been resident director of undergraduate education experiences in Freiburg, Germany on two occasions. Professor Fuller has served as faculty adviser to several student organizations including the Interfraternity Council (KTK) and Lambda Chi Alpha social fraternity, and as treasurer of the Publications Board.
Professionally, Dr. Fuller is a member of the Indiana Academy of Science, the American Association of Medical Colleges, Sigma Xi, and several other honorary societies including Gold Key.
Back