Black Panthers Co-Founder Bobby Seale to Speak February 28
February 19, 2008
February 19, 2008, Greencastle, Ind. - Bobby Seale, a legendary figure in the civil rights movement who co-founded the Black Panther Party for Self Defense 40 years ago, will speak on the DePauw University campus Thursday, February 28. The 6 p.m. speech in Meharry Hall of historic East College is free and open to all.
In October 1966, Seale and Huey P. Newton founded the Black Panthers with a ten-point platform for addressing racial and economic inequality in America. Within two years, the party had a national membership of 5,000 and received international attention for its militant approach to effecting change. In 1968, he was one of the original "Chicago Eight," who were charged in the wake of the riots at the Democratic National Convention. Steven Spielberg is reportedly at work on a film on that case; the Chicago Sun-Times has "Will Smith eyeing the Bobby Seale role."
After serving as chairman of the Black Panthers, he lost a campaign for the Oakland mayor's office in 1973.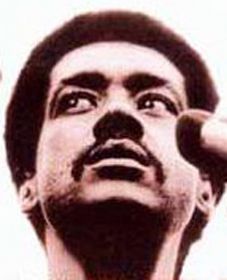 The following year, Seale resigned from the Black Panthers and penned an autobiography, A Lonely Rage, in 1978. He previously authored 1970's Seize the Time: The Story of the Black Panther Party and Huey P. Newton and is currently working on a screenplay of that work. In recent years he has been an advocate for Reach!, a group focused on youth education programs.
Seale also authored a cookbook, Barbeque'n with Bobby Seale, which was featured in a recent Baltimore Sun story.
Bobby Seale previously appeared at DePauw on February 14, 1996.
His February 28 lecture is presented by DePauw's Association of African-American Students (AAAS).
Back