Leighann Daihl '04 Studying Baroque Flute in the Netherlands with Fulbright Award
September 8, 2009
September 8, 2009, Greencastle, Ind. — Leighann R. Daihl, a 2004 graduate of DePauw University, is spending this academic year studying in the Netherlands as result of receiving an international graduate study and research grant through the 2009-10 Fulbright U.S. Student Program competition. Fulbright student grants aim to increase mutual understanding among nations through educational and cultural exchange while serving as a catalyst for long-term leadership development.
Daihl becomes the seventh member of the DePauw community to receive an award through the Fulbright application process since spring. Anne M. Schaufele, a 2007 graduate of the University, is conducting research in El Salvador. Four May 2009 graduates of the University also received Fulbright grants: Jessica V. Strong, is performing research in Germany on "The Effects of Music on Individuals with Dementia and Depression." Ross A. Robinson is in Germany teaching English to young people. Lauren A. Wendling is in South Korea through an English Teaching Assistantship. Todd J. Schmid will spend a year conducting research in Paraguay as a result of receiving an international graduate study and research grant. Rebecca L. Upton, associate professor of

sociology and anthropology and director of conflict studies at DePauw, is conducting research at the HIV/AIDS Centre at the University of Botswana in Gaborone, Botswana.
Leighann Daihl earned a Bachelor of Music degree in music performance (flute). During her stay in Netherlands, she will be studying baroque flute at the Royal Conservatory of the Hague in the Netherlands with Wilbert Hazelzet. She will also be examining original manuscripts in many libraries throughout the country, trying to draw conclusions on how the standard Baroque repertoire came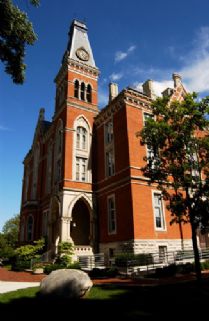 to be and why so many pieces are left out.
"There were thousands of pieces written for flute in the 18th century and only a small percentage are commonly known," Daihl notes.
Sponsored by the U.S. Department of State, the Fulbright U.S. Student Program is the largest American international exchange program offering opportunities for students and young professionals to undertake international graduate study, advanced research, university teaching, and teaching in elementary and secondary schools worldwide.
Douglas E. Harms, Herrick E.H. Greenleaf Professor of Computer Science, is DePauw's Fulbright adviser. Contact him via e-mail at dharms@depauw.edu.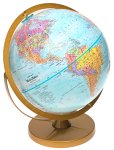 DePauw University is among the "Top Producers of Fulbright Awards for U.S. Students, 2008-09" according to a chart published in the October 24, 2008 edition of the Chronicle of Higher Education. The publication notes that three 2008 DePauw graduates received Fulbright Awards to study and live abroad for a year, and that 17 students at the University applied for the prestigious grants.
DePauw also ranks among the top 10 baccalaureate institutions in the nation for the total number of students who studied abroad in 2006-07, according to the 2008 Open Doors report. Learn more in this story.
Back