Men's Basketball Team to Play Exhibition vs. Division I Evansville
August 22, 2010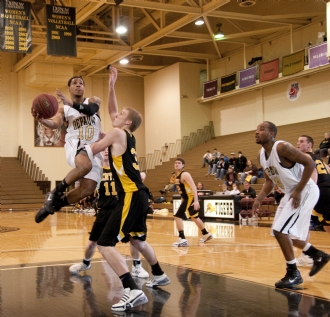 August 22, 2010, Greencastle, Ind. — An Evansville Courier & Press story on the University of Evansville's 2010-11 basketball schedule, released yesterday, notes, "UE's season starts with exhibitions against DePauw on Oct. 30 and Kentucky Wesleyan on Nov. 6." Regular season opponents of the Purple Aces, who compete in NCAA Division I, will include Butler, Indiana, and North Carolina.
Access the story at the newspaper's Web site.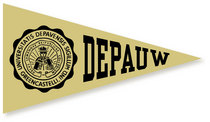 Coach Bill Fenlon's 2009-10 DePauw team finished with a 20-8 record and was 11-5 in Southern Collegiate Athletic Conference play. Find the Tigers' schedule for the upcoming season here, and visit the team's official online page for more information.
Last year's exhibition opener pitted DePauw against Butler University, which is coached by Brad Stevens '99, who played for Fenlon and spoke on campus in April. See video highlights of the November 1, 2009 game in this previous article.
Back