HS Choral Director Jared Norman '12 Cited in Story
January 30, 2013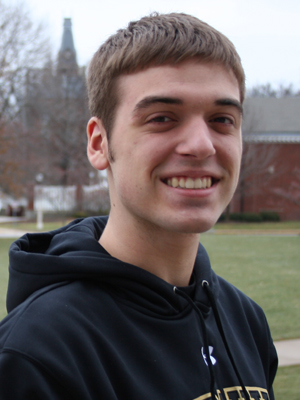 An Indianapolis Star story examining how Center Grove High School choir members are preparing for the upcoming choral competition season notes, "One of the choir directors, Jared Norman, was a student himself not long ago. He graduated from Center Grove in 2008, earned a music education degree from DePauw University, and then returned to his alma mater to teach last fall. He now leads The Debtones and Surround Sound choirs, passing on his love of music to a new generation of students."
Norman is a 2012 graduate of the DePauw, where he was a music education major. He recalls that as a performer, "Being able to do what you love and then receive applause and praise for it was really amazing."
Access the full article at IndyStar.com.
Learn more about Jared P. Norman in this 2009 feature.
Back