Vernon Jordan '57 Contributes to PBS Documentary on Whitney Young
February 3, 2013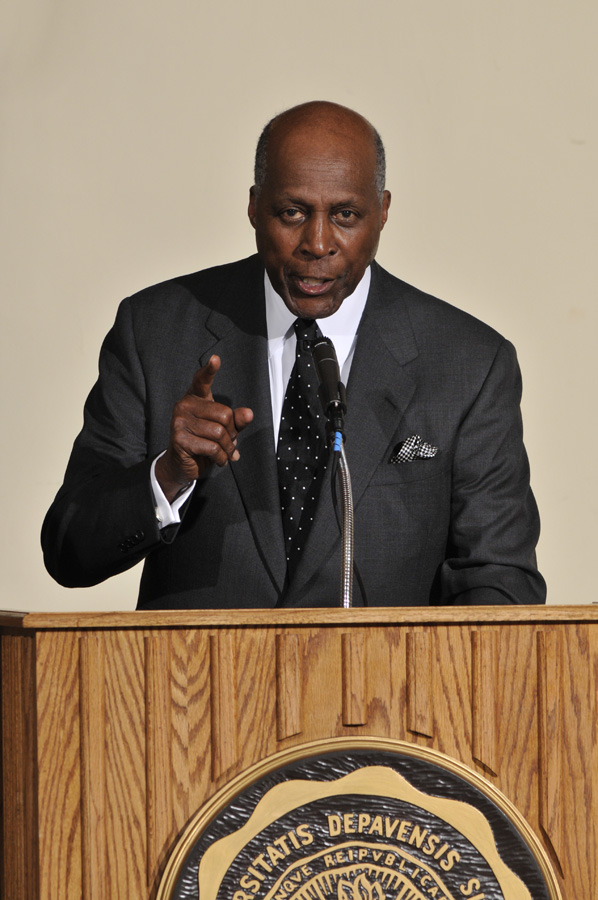 Vernon Jordan -- presidential adviser, attorney, civil rights legend and 1957 graduate of DePauw University -- appears in the PBS program, "The Powerbroker: Whitney Young's Fight for Civil Rights." The show, which is part of the documentary series Independent Lens, premieres Monday, February 18 (check local listings).
In addition to Jordan, "The Powerbroker" includes interviews with Donald Rumsfeld, Ossie Davis, Julian Bond and others.
PBS notes, "Civil rights leader Whitney Young, Jr. has no national holiday bearing his name. You won't find him in most history books. In fact, few today know his name, much less his accomplishments. But he was at the heart of the civil rights movement -- an inside man who broke down the barriers that held back African Americans."
Read more, and see a trailer for the program, at the network's website.
The former president and chief executive officer of the National Urban League, Vernon E. Jordan Jr. also served as executive director of the United Negro College Fund and as an adviser to American presidents. An advisory member of DePauw's Board of Trustees, Jordan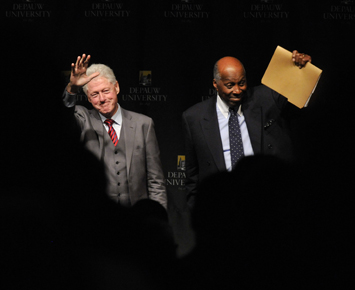 has authored Vernon Can Read!: A Memoir and Make It Plain: Standing Up and Speaking Out.
In December 2009, Jordan was one of eight individuals presented with the Du Bois Medal, the highest honor awarded by the Harvard University Institute of Politics' W.E.B. Du Bois Institute. He's also been honored with the Spingarn Medal, the NAACP's highest honor for achievement, and the Trumpet Award.
In November 2011, Vernon Jordan came to campus to introduce his good friend, America's 42nd president, Bill Clinton, who delivered an Ubben Lecture before 5,000 people in the Lilly Center.
Back