Mohammad Usman '13 Awarded Gates Cambridge Scholarship
March 22, 2013
M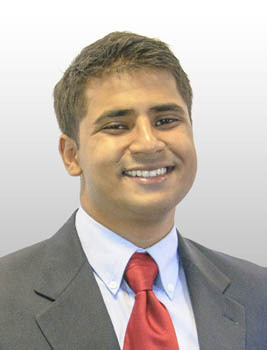 ohammad Usman, a member of DePauw University's Class of 2013 who completed his graduation requirements in December 2012, is the recipient of a 2013 Gates Cambridge Scholarship. Established through a $210 million donation in 2001 from the Bill and Melinda Gates Foundation, the Gates Cambridge Scholarship allows outstanding graduate students from outside the United Kingdom to study at the University of Cambridge in England. The highly competitive award provides funding for scholars to pursue a full-time postgraduate degree in any subject available at Cambridge.
Usman, was a conflict studies major and religious studies and psychology minor at DePauw, where he was a Presidential Ambassador and graduated summa cum laude. He was also a member of the DePauw team that won the Seventeenth Intercollegiate Ethics Bowl Championship last month.
He is one of 39 students selected from 36 different U.S. universities to be named a 2013 Gates Cambridge Scholar. He and the other recipients were selected from an initial field of about 770 applicants.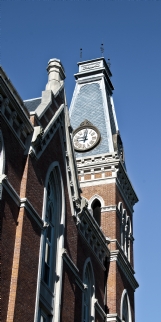 "In being raised in the South Bronx, New York City, my fascination with urban environments began at an early age," Usman writes in his profile. "The cultural richness and density of this place formatively shaped my interests in urban policy and development. Specifically, addressing challenges such as improving public health and economic opportunities in NYC's poorest areas lie at the heart of my academic and professional pursuits.
"To this end, in 2009, I served as a Special Assistant at the City University of New York School of Law where my work focused on allocating legal service resources to underserved communities. More recently, in 2012, I completed a research project exploring the institutional barriers faced by lower-income women seeking access to HIV/AIDS preventative and treatment services in NYC. At Cambridge, I will continue to build on my urban policy background as a candidate for an M.Phil. in Urban Planning, Growth, and Regeneration. This multidisciplinary program provides a fundamental, internationally oriented education on numerous facets of urban development. Its course work in spatial economics and environmental planning, among other subjects, would significantly expand my knowledge base, as well as teach me crucial skills in policy design, implementation, and monitoring. Ultimately, obtaining this degree would greatly advance me toward my goals of serving my community by improving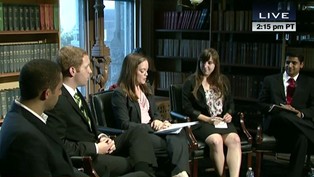 the policies that govern it."
Learn more here.
In October, Usman was part of a panel discussion at the Millennial Values Symposium in Washington, D.C., which aired on C-SPAN2 . Details can be found in this summary.
Back