Profs. Françoise Coulont-Henderson and Mona Bhan Honored for Exemplary Teaching
April 11, 2013
Two DePauw University faculty members -- Françoise Coulont-Henderson, professor of modern languages, and Mona Bhan, associate professor of anthropology -- are this year's recipients of the Exemplary Teaching Award. Presented by the General Board of Higher Education of the United Methodist Church through a gift from 1942 DePauw graduates George and Virginia Crane, the award recognizes faculty members who "exemplify excellence in teaching; civility and concern for students and colleagues; commitment to value-centered education; and service to students, the institution and the community."
"It is heartwarming to see the many wonderful things our colleagues are doing to support teaching and our students across the many departments, programs and disciplines at our university," states Terri Bonebright, dean of the faculty and professor of psychology.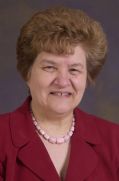 Françoise Coulont-Henderson is described by her colleagues as caring, supportive, and a positive voice in the department. A former student provides an example of how students view Professor Coulont-Henderson: "One day when we met in her office to discuss my latest low score, I was distraught. She reassured me, but then she did more than that; she went above and beyond the call. She met one-on-one with me for months on end, tutoring me, guiding my efforts, and helping me understand every linguistic nuance. She was always kind, and always sincere, and her efforts never waned. Little by little my proficiency increased, but so did my understanding of what it means to be a great, and caring, professor."
Mona Bhan's students comment that she is knowledgeable in her topical area, challenging but approachable, makes dense material accessible, and that she genuinely cares about their scholarly abilities. One of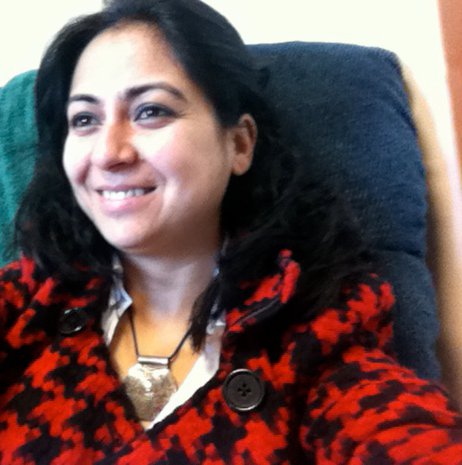 her colleagues wrote, "Her dedication to student growth (personal and professional) is exceptional. During last Spring, we actually had a common student who was struggling after a trip abroad, and I personally saw her spend hours with this student in her office to ensure that he passed his courses that semester. He actually did very well in my class, and I would assign credit for that to her working with him. I also have been told often by students about how her passion for social justice is contagious, and that after taking her courses they become more conscious about the structural inequities and problems that exist in their own societies, and are motivated to work to right those wrongs. The fact that she can get students that passionate, while pitching her courses at a high intellectual level speaks to her brilliance as a teacher."
DePauw was founded in 1837 by the United Methodist Church. Learn more here.
Back