Award-Winning Author Richard Peck '56 Living the "Impossible Dream"
April 16, 2013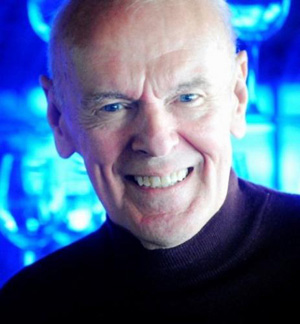 "It was the dream of my life to be a writer, but I believed people when they said you couldn't get your first book published," Richard Peck, the award-winning author for young people and 1956 graduate of DePauw University, tells the Kansas City Star. "It did seem like an impossible dream, like going to Hollywood and being in movies. It happened to other people."
Peck's The River Between Us has been selected by the Star and the Kansas City Public Library as a 'book of the moment'. The community has been invited to read the book and join in discussions with Peck, who will visit the city May 2 & 3.
Before becoming a writer, Peck recalls, "I was a junior high and high school teacher, and I knew things about my students that their parents never knew. I was their English teacher, so I would see things that they would write outside of the hearing of their peers. I found my readers. I started writing on May 24, 1971, after seventh period. That's the day I quit my teaching job and went home to write or die."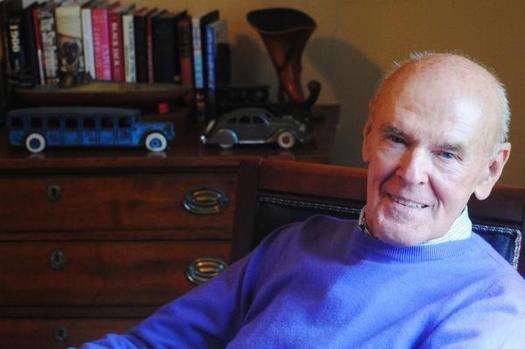 Describing his writing process, Peck offers, "When I get a page exactly the way I want it, and that will be in the eighth or 10th version, I go back and take out 20 words. And then when I feel I've pared it to the bone, and can't pare it anymore, then I've got five more words to go. And they're always there for the paring. There are no first-draft sentences in any of my work. In the end, I take the first chapter I've written and throw it away. I have it practically memorized, but I throw it away. The first chapter has to have all the issues, themes, hints and clues laid in, but I don't know all of that until the end. I always enjoy writing that first chapter last."
You'll find the complete feature, which cites Peck's DePauw degree, at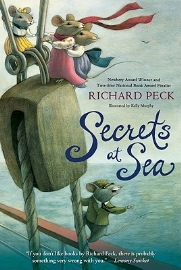 the newspaper's website.
An English (literature) major at DePauw, Richard Peck has been called "America's best living author for young adults" and was the first children's book author to receive the National Humanities Medal. Are You In The House Alone? won the 1978 Edgar Allan Poe Award. He received the Newbery Gold Medal in 2001 for A Year Down Yonder. A Long Way From Chicago was a National Book Award finalist as was his Civil War novel, The River Between Us. All told, Peck has authored 40 novels.
Learn more in this recent story.
Back