Kevin Armstrong '82 is Awarded DePauw's Walker Cup
April 30, 1982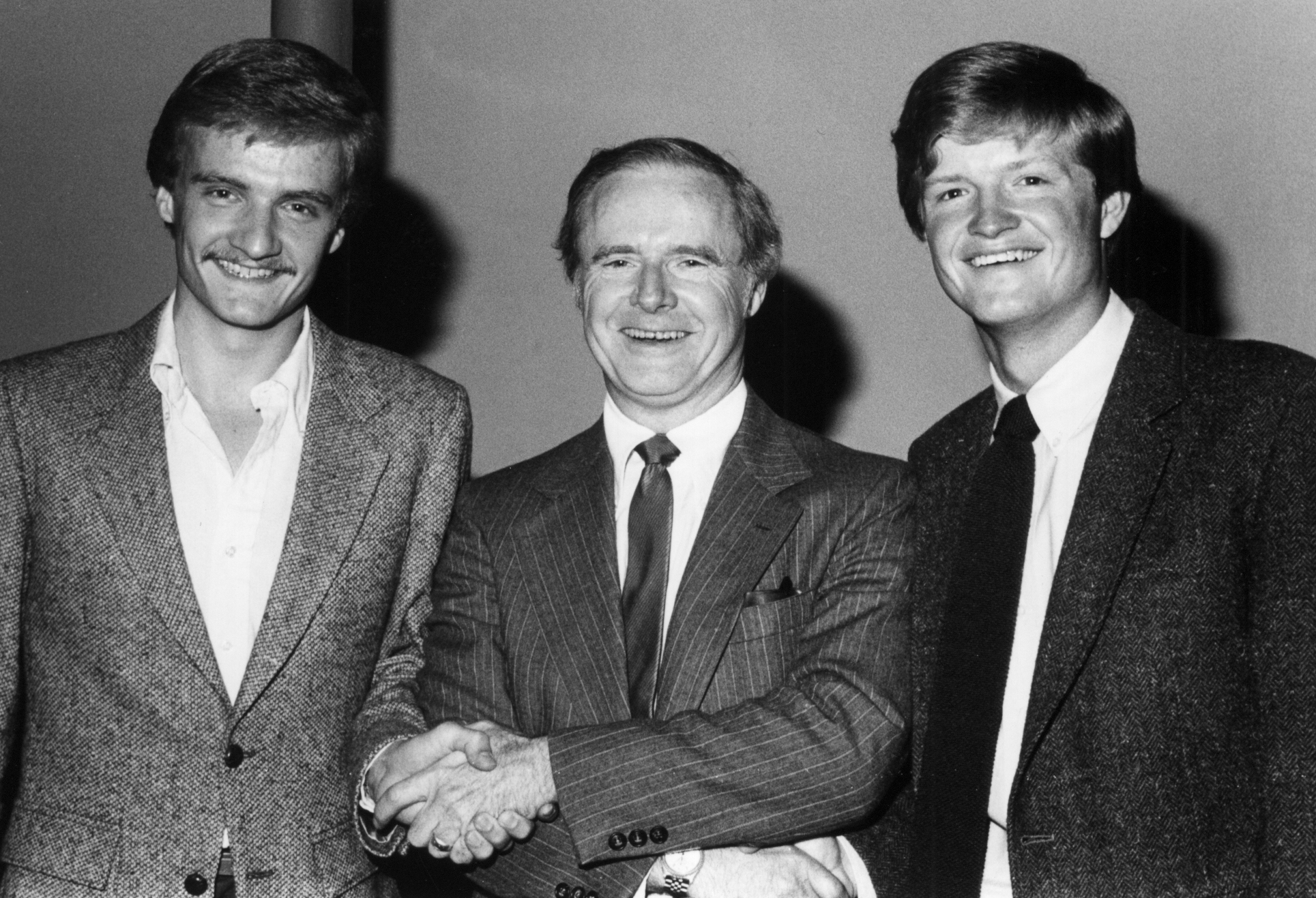 April 30, 1982, Greencastle, Ind. - DePauw University senior Kevin Armstrong is the 1982 recipient of the Walker Cup, awarded annually to the senior who has done the most for the college during his or her four years on campus. Armstrong was honored today at the University's year-end awards convocation. (phpto, l-r, Kevin Armstrong '82, DePauw President Richard F. Rosser, G. Richard Locke III '83)
A native of Washington, Indiana, Armstrong has served in a variety of student government positions, including as student body president. He has also been active in the Greencastle community as a student assistant pastor at Gobin United Methodist Church. Armstrong plans to attend divinity school at Duke University in Durham, North Carolina, next year.
"I was very surprised and elated," Armstrong said after learning he'd won the Walker Cup. "It meant a lot to be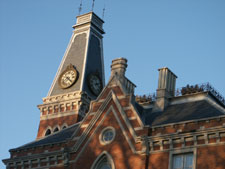 elected by my peers to such an honor."
G. Richard Locke III is the recipient of the Laurence I. Wood Achievement Award as DePauw's outstanding junior student. The award is presented for scholarship, involvement in extracurricular activities, and the undergraduate's potential for future success.
Back