New York Times Features "An Original," Award-Winning Author Richard Peck '56
October 11, 2016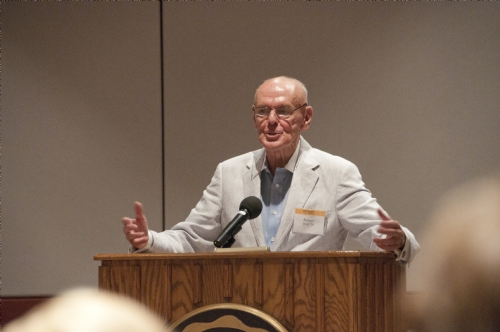 "Richard Peck, a decorated author of children's fiction -- the Newbery Medal, the National Humanities Medal, the Edgar Award -- lives in a co-op on the Upper East Side with the precise cityscape view he conjured when he was growing up in Decatur, Ill.," begins a New York Times feature. (photo: Peck at DePauw in 2011 for his 55th reunion)
"'It is my sort of place,' said Mr. Peck, 82. That is to say, it's a place with nothing new. The herringbone floors were there when the building opened in 1929. The square tub in the tiny maid's bathroom is original; so are the tiles in the master bath. And Mr. Peck, who acts out all the scenes in his books before writing them out -- always, but always, on an electric typewriter -- is something of an original himself," reports Joanne Kaufman in a piece for the paper's real estate section.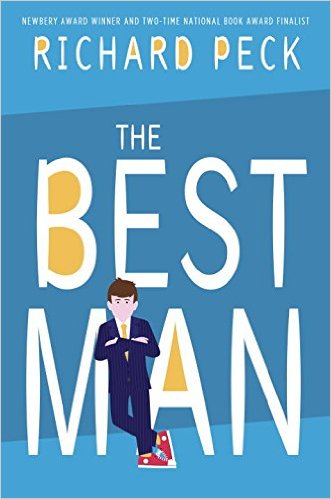 Peck, a 1956 graduate of DePauw University, tells the Times, "I am not drawn to the architecture or the language or to a great deal else of my lifetime, but of that lifetime just before. I'm a Depression kid, and people were talking about the good old days across my cradle. And when the war came, they were talking about the good old days and they meant the Depression. I missed the boat all the way through life, so I had to turn into a novelist and capture some of it."
Richard Peck's books for young people include A Year Down Yonder, Fair Weather, A Long Way from Chicago, and the latest, The Best Man.
He's lived in the two-bedroom apartment for 33 years. "I stayed because this apartment grew around me. It became meaningful because it was where I had acted out the books when they were still mine and not yet the reader's. Does that make sense? And also, if the last book that I wrote here was a success, maybe the next one will be, too."
You'll find the complete article -- "Richard Peck: Embraced by an Apartment" -- here.
Peck, who has been called "America's best living author for young adults," was an English literature major at DePauw. He has won almost every children's fiction award, including the Margaret A. Edwards Award, the Newbery Medal, the Scott O'Dell Award, and the Edgar, and he has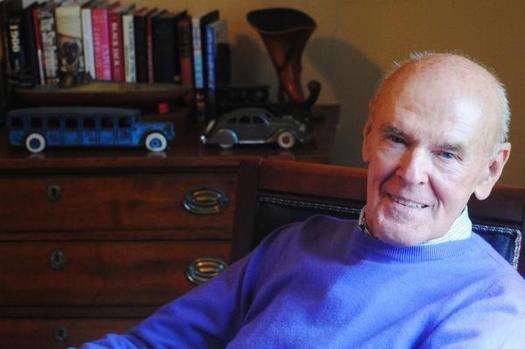 twice been nominated for a National Book Award. He was the first children's author ever to have been awarded a National Humanities Medal. He received an honorary doctorate from DePauw in 1999.
[DOWNLOAD AUDIO: "Peck on DePauw" 603KB] DePauw "made a writer out of me," Peck said after winning 2001 Newbery Gold Medal, the American Library Association's top award for children's literature, for A Year Down Under. "It warned me never to show my rough draft to anybody. That helps. I write each of my books six times because I have to, and it's the sixth version my editor sees and nothing before that. I learned that from DePauw professors."
Source: New York Times
Back