Prof. Rebecca Upton Authors What Would Jesus Haul?
November 16, 2016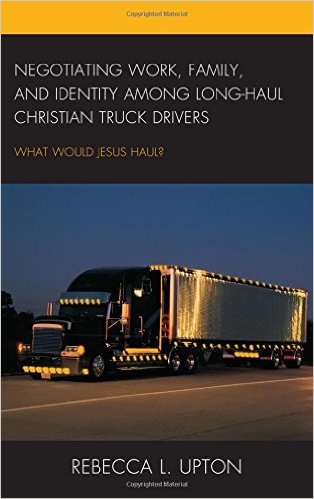 Rebecca L. Upton, professor of sociology and anthropology at DePauw University, is the author of Negotiating Work, Family, and Identity Among Long-Haul Christian Truck Drivers: What Would Jesus Haul?. The new work has been published by Lexington Books.
A synopsis states, "This book draws upon ethnographic and qualitative research in the United States to demonstrate the means through which long-haul truck drivers navigate work and family tensions in ways that resonate across categories of race, class, gender and religion. It examines how Christianity and constructions of masculinity are significant in the lives of long-haul drivers and how truckers work to construct narratives of their lives as 'good, moral' individuals in contrast to competing cultural narratives which suggest images of romantic, rule-free, renegade lives on the open road. Based upon ethnographic fieldwork, interviews, observations of long-haul truckers, and participation in a CDL school, this rich ethnography highlights how Christian trucking opportunities provide avenues through which balance is struck between work and family, masculinity and other identities."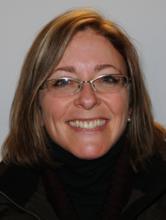 Jodi O'Brien, author of The Production of Reality, calls Upton's book "a significant contribution in understanding the intersections of religion, work, and identity. The stories are fascinating and offer a complex analysis of situational masculinities, especially in the ways that Christian truckers juggle competing narratives of responsible family men and rugged renegades."
Read more, and order a copy, at Amazon.com.
Dr. Upton (pictured at left) also serves as co-director of DePauw's Global Health Program and is Title IX deputy for faculty.
Back