Prof. Glen Kuecker to Present at Lewis & Clark College's 55th Annual International Affairs Symposium
April 7, 2017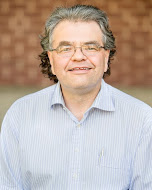 Glen David Kuecker, professor of history at DePauw University, will be among the presenters at "Population: Transforming the Global Landscape", Lewis & Clark College's 55th Annual International Affairs Symposium. The event, which takes place April 10-12, 2017, is the oldest student-run symposium in the United States.
Dr. Kuecker will participate in an April 12 session titled, "The Metropolitan Order: The Impact of Cities on the International System." A synopsis notes, "Demographic changes in the 21st century have led to rapid urbanization around the world. Will growing cities coupled with global connectivity cause cities to play a leading role in handling issues of international importance? Or does the nature of cities and the institutions within them prevent their emergence as powerful international actors?"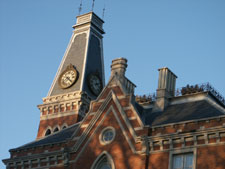 The event's website points out that Professor Kuecker "serves as the coordinator of City Lab. His work primarily focuses on Songdo City, South Korea as a case study for the examination of potential repercussions of climate change, energy, food insecurity, political shifts, and demographic changes."
Read more here.
Learn more about the professor, who is co-editor of Latin American Social Movements in the Twentieth Century and Globalizing Resistance: The New Politics of Social Movements in Latin America, in this previous story.
Back