Noel Sudano '05 to Keynote Fundraiser for Organization Offering Grief Support Services
October 22, 2017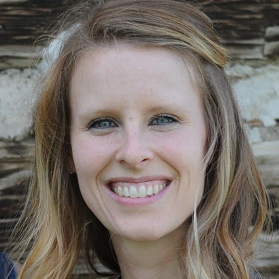 Noel Sudano, a 2005 graduate of DePauw University, will be the keynote speaker at the Brooke's Place Legacy of Hope breakfast. The fundraiser, which coincides with National Children's Grief Awareness Day, will take place November 16 in Carmel, Indiana.
Sudano "was a high school sophomore at Columbine High School when the tragic shooting occurred in Littleton, Colo.," notes the organization's announcement. "Noel accepted a scholarship to attend DePauw University with a double major in music and psychology. While attending college in the Indianapolis area, Noel became a volunteer facilitator at Brooke's Place. It was during her time at Brooke's Place that she began to fully comprehend the amount of healing and grief work that she needed herself. She credits her volunteer experiences at Brooke's Place as the reason that she was able to return to Littleton and Columbine High School where she works as a school counselor."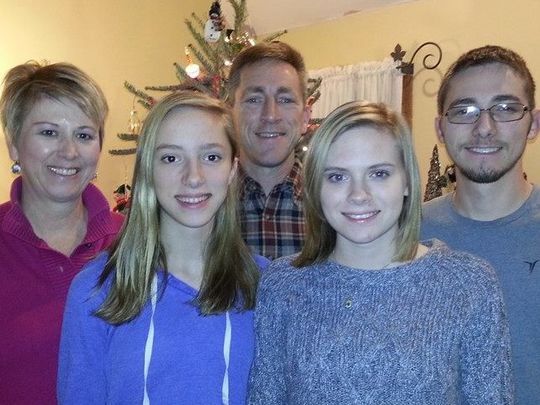 A story in today's Indianapolis Star begins, "When Amy Hammerle is missing her daughter, she lights a memory candle. When Sara Hammerle is missing her sister, she listens to a special playlist on Spotify. Megan Hammerle was a healthy, active freshman at DePauw University when she came down with meningitis and died in February 2015. She left behind shell-shocked parents, siblings, friends and classmates. For months, the Lebanon family tiptoed around their grief, fearful of upsetting one another ... Eight months after Megan's death, the Hammerle family discovered Brooke's Place, a nonprofit offering grief support services and individual counseling for children, young adults and their families after the death of a loved one." (at left: 2014 photo of the Hammerle family, l-r: Amy, Sara, Rick, Megan and Connor)
The story promotes the upcoming fundraiser and notes Noel (Schneider) Sudano's role. Read more at IndyStar.com.
Source: Indianapolis Star
Back