Prof. Jeff McCall '76 Discusses Sinclair Controversy with Southern California Public Radio Station
April 3, 2018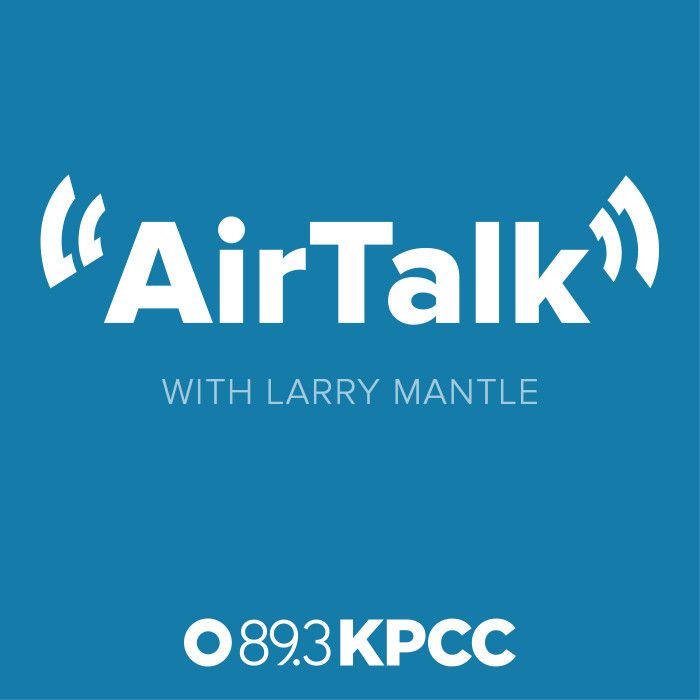 "In March, Sinclair Broadcast Group TV stations started airing promos in which local anchors expressed concern about 'the troubling trend of irresponsible, one sided news stories plaguing our country,'" notes Southern California's KPCC-FM. The public radio station's AirTalk program adds, "The scripted, word-for-word promos were met with discontent by some of the anchors who were required to read them and created a social media whirlwind," and this afternoon aired a segment analyzing the controversy.
Jeffrey M. McCall, professor of communication at DePauw University, and Jane Kirtley, professor of media ethics and law at the School of Journalism and Mass Communication at the University of Minnesota, discussed the issue.
"I'm really a big believer in localism -- that local television should be done at the ground level as much as possible," Dr. McCall told host Larry Mantle. "So I'm really opposed kind of philosophically on having big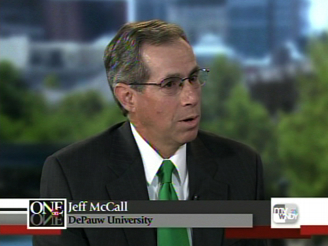 media corporations in a corporate headquarters trying to dictate what should happen at any particular local station. And I think local stations would be wise to focus on the local issues, their bread and butter kinds of things: potholes, local schools, local philanthropies, and that sort of thing."
The professor added, "If you look at the exact wording of the statement that (Sinclair's local news anchors) read, it's really not that controversial ... I think the rub comes that it was being dictated from a national headquarters and also, I think, the rub is that it's Sinclair," which is known for leaning conservative. "Most of the uproar about this promotional effort is coming from, quote unquote, the media establishment, which Sinclair is basically wanting to tag."
Access the complete segment at the station's website. A clip is embedded below.
A 1976 graduate of DePauw, Jeffrey M. McCall is author of Viewer Discretion Advised: Taking Control of Mass Media Influences.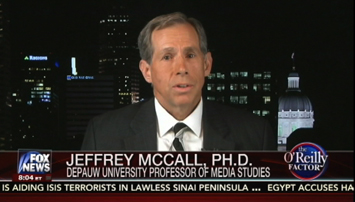 He was a Rector Scholar and speech (communication) major at DePauw and worked on student radio station WGRE, which he now serves as faculty adviser. McCall earned a master's degree from the University of Illinois and a Ph.D. from the University of Missouri. He joined the DePauw faculty in 1985.
Consistently quoted in reports on media matters, last week McCall talked with the Associated Press for a story that received wide distribution and was recently quoted in Washington Times stories on the upcoming film Chappaquiddick and on late-night talk show hosts. He also authored an op-ed column for The Hill on CNN.
Source: 'AirTalk' KPCC-FM/Sacramento, Cal.
Back