Dangers and Difficulties of Journalism are Examined in Column by Prof. Jeff McCall '76
January 3, 2019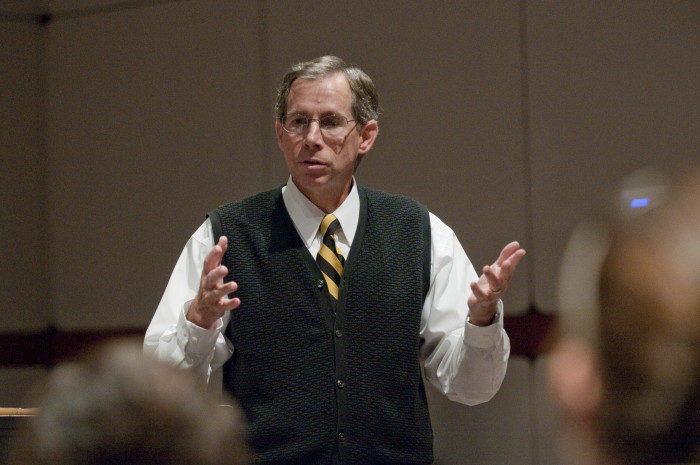 "A societal commitment to the free flow of information has long been a hallmark of civilized and citizen-focused nations," begins a column for The Hill by Jeffrey M. McCall, professor of communication at DePauw University. "The information flow needed for a self-governing citizenry is largely thanks to the dedicated efforts of journalists. Reporters act as surrogates for the public and work to hold accountable government leaders and other institutional sources of power."
The professor adds, "Doing journalism is challenging, seldom lucrative, and sometimes dangerous." He points to a report by the Committee to Protect Journalists, which "indicates that 251 journalists are currently imprisoned around the world. The political leaders in Turkey, China and Egypt are most guilty of stifling journalistic voices. Turkey tops the list with at least 68 journalists currently behind bars."

Another report, by Reporters Without Borders, says that 80 journalists were killed in 2018.
Dr. McCall states, "Oppression of free press happens in locales around the globe, but there is a clear common denominator in all such occurrences -- political authoritarians seek to shut up opposing views and control information ... The United States has long been considered the envy of the world when it comes to press freedoms, and with good reason. The First Amendment provides constitutional protections for free expression and the Supreme Court has made them stick."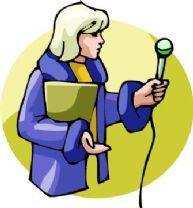 McCall, who authored the book Viewer Discretion Advised: Taking Control of Mass Media Influences, observes, "Today, the American press establishment relishes wearing the hair shirt as it suffers the media-bashing tweets and verbal scoldings of President Donald Trump. Indeed, Trump's verbal excesses, such as calling the press 'enemy of the people' are boorish and unnecessary, but ultimately they are rhetorical levers. Today, there are no journalists in jail in the United States. And there won't be as long as the Roberts Supreme Court is in place."
He concludes, "It's hardly a free press catastrophe when the White House cuts back on press briefings, or cancels the White House-press Christmas party, or denies CNN's Jim Acosta a follow-up question. Those shoving matches are small beer compared to the real dangers faced by journalists in international settings. Feigned martyrdom over tweets is unbecoming when put in perspective with the life and death challenges faced by fellow journalists trying to report in front of dictatorial regimes."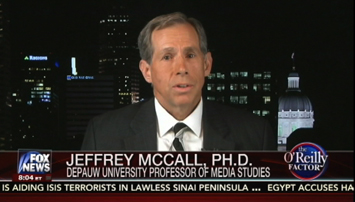 You'll find the complete essay at the newspaper's website.
A 1976 graduate of DePauw and a former journalist, Jeff McCall returned to the University in 1985 as a faculty member. The professor is regularly quoted in stories on media matters and recently discussed Facebook's public challenges and authored another column for The Hill on the advertiser boycott of Fox News Channel's Tucker Carlson.
Source: The Hill
Back