TV Station Spotlights DePauw's Graduation Guarantee
January 22, 1995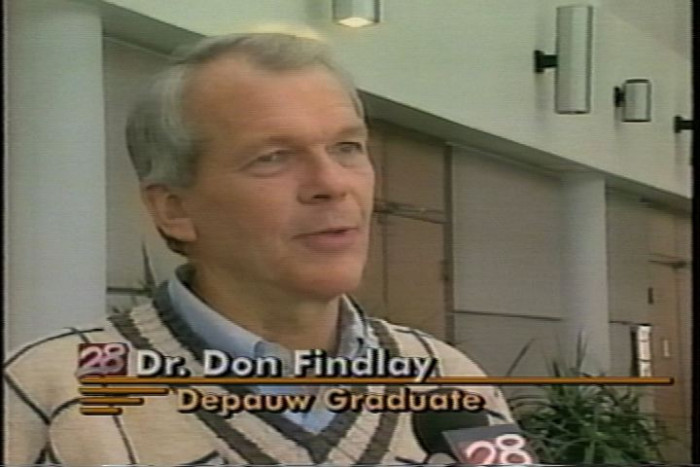 January 22, 1995, Greencastle, Ind. - "Graduate college in four years, guaranteed. That's what DePauw University is promising its students," reported South Bend's WSJV-TV this evening.
"Today the University held a reception at the Marriott in downtown South Bend to pitch to students and parents considering DePauw -- graduate in four years and the University will waive any tuition and fees for additional coursework needed for graduation."
The piece included comments from Miriam Cleveland, an admission counselor, as well as Donald C. Findlay II, D.D.S., a 1956 graduate of DePauw.
The segment can be seen below. Read more here.
Back