Award-Winning Author Luis Alberto Urrea at DePauw April 24 for Boswell Symposium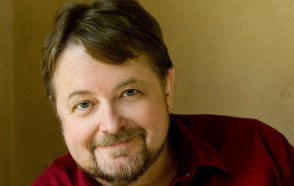 March 23, 2019
Luis Alberto Urrea, a 2005 Pulitzer Prize finalist for nonfiction and member of the Latino Literature Hall of Fame, will come to DePauw University as for the Hampton and Esther Boswell Symposium. The public is invited to attend a reading on Wednesday, April 24, in Watson Forum, located within DePauw's Pulliam Center for Contemporary Media. A question-and-answer session and signing will follow the event and books will be available for purchase.
The New York Times describes Urrea's most recent book, The House of Broken Angels, as "epic," "rambunctious" and "highly entertaining" as well as "sorrowful and funny." The Washington Post's Michael Lindgren opined, "The House of Broken Angels is a big, sprawling, messy, sexy, raucous house party of a book, a pan-generational family saga with an enormous, bounding heart, a poetic delivery, and plenty of swagger." He added "The House of Broken Angels is a book about celebration that is, itself, a celebration."
Born in Tijuana, Mexico to a Mexican father and an American mother, Urrea uses his dual-culture life experiences to explore greater themes of love, loss and triumph. He is the critically acclaimed and best-selling author of 17 books and has won numerous awards for his poetry, fiction and essays. The Devil's Highway, his 2004 non-fiction account of a group of Mexican immigrants lost in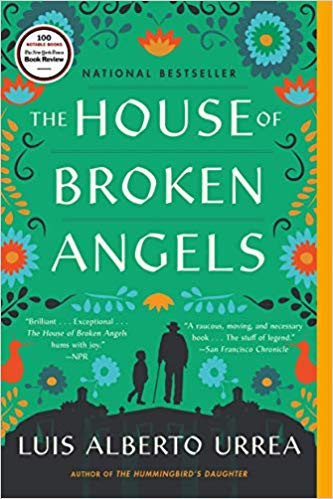 the Arizona desert, won the Lannan Literary Award and was a finalist for the Pulitzer Prize and the Pacific Rim Kiriyama Prize. An historical novel, The Hummingbird's Daughter won the Kiriyama Prize in fiction and has been optioned by acclaimed Mexican director Luis Mandoki for a film to star Antonio Banderas. A national best-seller, Into the Beautiful North, earned a citation of excellence from the American Library Association Rainbow's Project.
Writing in the New York Times about the Tijuana border, Urrea has observed, "Who is the other? Here's my dream: there is no them, there is only us." He has also stated, "I am more interested in bridges, not borders."
Urrea is a distinguished professor of creative writing at the University of Illinois-Chicago. During his DePauw visit the author will meet with DePauw University's English and creative writing students in the classroom. The Q&A session during the evening program will be led by Elizabeth Eslami Hampton and Esther Boswell Professor of Creative Writing.
Funding for the Hampton and Esther Boswell Symposium is made possible by a generous gift from Thomas W. Boswell '66 and Cheryl K. Boswell. The symposium is named in honor of Mr. Boswell's parents.
Back