DePauw Theatre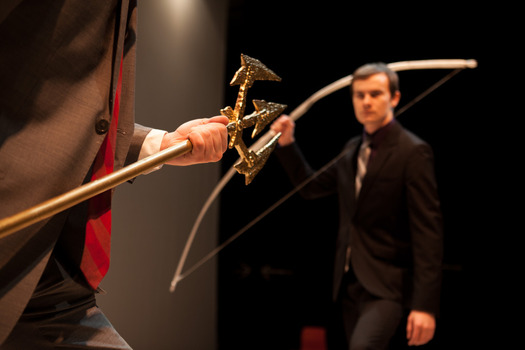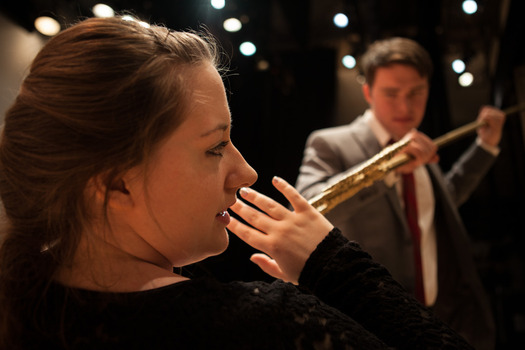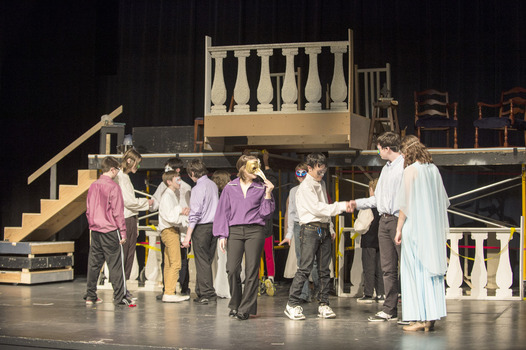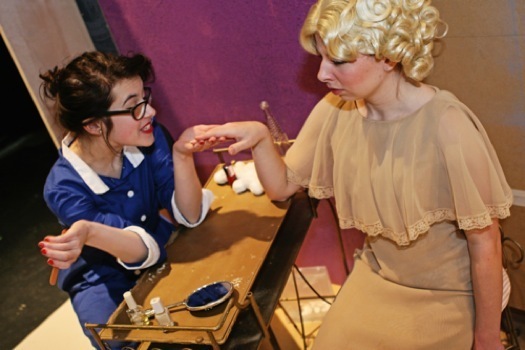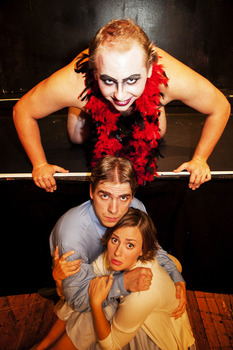 2013-14 season
The Comedy of Errors
For tickets, click here.
By William Shakespeare
Directed by Andrew Hayes
April 10-12, 7:30 pm
April 13, 1:00 pm
Green center for the performing arts, moore theatre
This ain't your Granny's Shakespeare! What happens when not one, but two sets of identical twins that were separated shortly after birth suddenly find themselves in the same city? Come and see. Shakespeare's first play tells the comic tale of these two sets of twins whom fate separated then reunited. In our Wild West version, the twins find themselves in the American West of the 1870's. When Antipholus and Dromio of Omaha find themselves in Monterey, California, wives mistake husbands, masters mistake servants and general mayhem ensues
---
ACHILLES/ACHILLES' SON
BY SEAN GRANEY
DIRECTED BY TIM GOOD

VIEW PHOTO GALLERY HERE

JAN. 20, 7:30 PM (PREVIEW)
JAN. 26, 1:00 PM (FOLLOWED BY A RECEPTION IN THE GREAT HALL)
JAN. 27-29, 7:30 PM (JAN. 27 PERFORMANCE FOLLOWED BY A TALK-BACK SESSION)
GREEN CENTER FOR THE PERFORMING ARTS, MOORE THEATRE
Achilles/Achilles' Son is Sean Graney's bold, new take on seven ancient Greek tragedies focused on the Trojan War. (Aeschylus' The Persians, Sophocles' Philoktetes and Ajax, Euripides' Iphigenia in Aulis, Rhesus, Hecuba and The Trojan Woman.) It offers a forum for exploring our current universal problems, addressing the need for citizens to be active, helpful parts of their society.
The project mirrors Greek communal festivals, mixing theater, music, food and debate. Achilles/Achilles' Son seeks to create a micro-society, where we can discuss ethical issues raised in the play. These issues include, but are not limited to: the role of leadership, the value of life, respect for the dead, the nature of war and responsibility to family. Free food included.
.
---