DePauw Theatre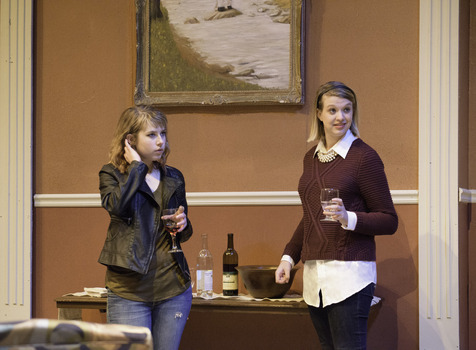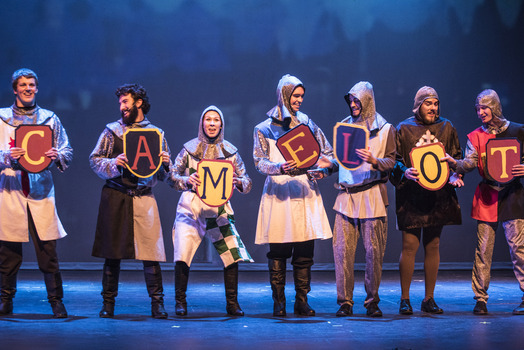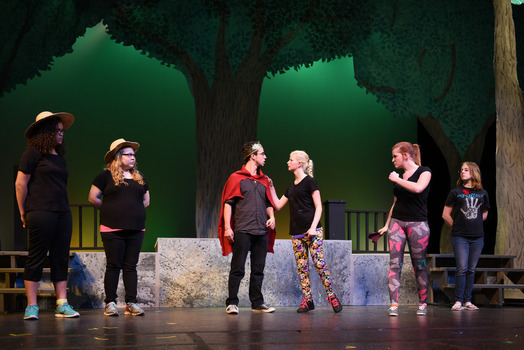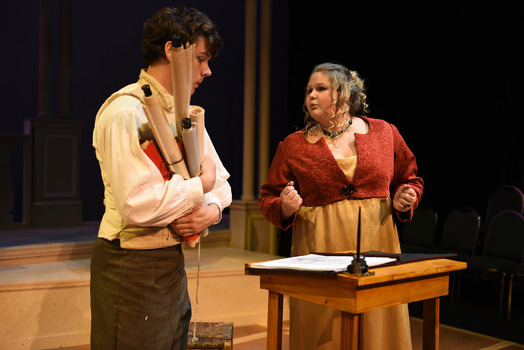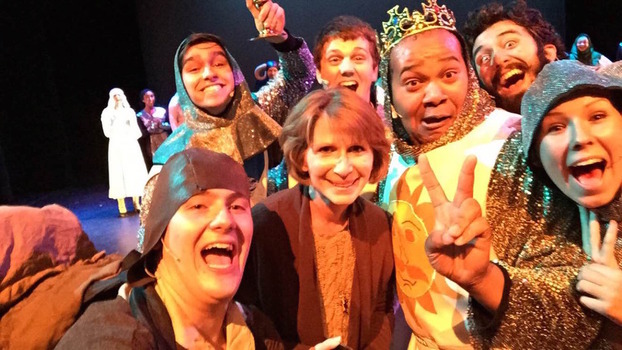 2015-16
Original Plays by DePauw Student Playwrights
directed by steve timm
APRIL 14-16 | 7:30 P.M.
APRIL 17 | 1 P.M.
DePauw Theatre's long tradition of encouraging and developing student written plays goes mainstage with these original student works. During Fall 2015 plays are conceived, written and rewritten and finally selected for production. A collaboration with faculty playwright and director Steve Timm, this evening of exciting new works celebrates the process of creating art from the germinal idea to a fully staged production.
---
Spring Spectacle of Shakespeare
directed by shakespeare in the schools students
program director and instructor of shakespeare in the schools course, gigi jennewein
May 7
In its 6th year, the Spring Spectacle is a partnership between DePauw University and Putnam County schools. The program trains DPU students to direct local middle and high school students in the mounting of fully staged 90-minute Shakespeare plays. The Spring Spectacle is inspired by and produced in association with Shakespeare & Company in Lenox, MA.
Visit the Spring Spectacle of Shakespeare webpage here.
---
SPAMALOT
A NEW MUSICAL LOVINGLY RIPPED OFF FROM THE MOTION PICTURE MONTY PYTHON AND THE HOLY GRAIL
BOOK AND LYRICS BY ERIC IDLE
MUSIC BY JOHN DU PREZ AND ERIC IDLE

DIRECTED BY ANDREW HAYES
STEVEN LINVILLE '06, MUSIC DIRECTOR
DEB GRAMMEL, CHOREOGRAPHER
OCT. 1-3 | 7:30 P.M.
OCT. 4 | 3 P.M.
Why do those knights say "Ni"? Can rabbits really kill? Can cows fly? See this and more when King Arthur and his entourage travel far and wide in search of the Holy Grail. SPAMALOT is Monty Python's loving stage tribute to their classic 1975 film Monty Python and the Holy Grail. This show is much more than a bland Disney-like adaptation. The razor-wit and dry English humor of one of the word's most famous comedy troupes is turned on the theatre and the conventions of the modern American musical. Come see a fresh take on your favorite moments from the film and a few comic surprises.
---
ARCADIA
BY TOM STOPPARD
DIRECTED BY AMY HAYEs
NOV. 22 | 1 P.M.
Tom Stoppard's absorbing play takes us back and forth between the centuries and explores the nature of truth and time, the difference between the Classical and the Romantic temperament, and the disruptive influence of sex on our orbits in life; "the attraction which Newton left out."
"Stoppard's warmest and most affecting play.... A prodigiously smart piece of theatre that touches on fractal geometry, gossipy speculation about Lord Byron, contemporary academic backbiting and the physics of uncertainty."
-San Francisco Chronicle
---
SEMINAR
BY THERESA REBECK
DIRECTED BY M. SUSAN ANTHONY
JAN. 31 - FEB. 3 | 7:30 P.M.
Seminar, a dark comedy by Pulitzer Prize nominee Theresa Rebeck, explores the lives and loves of four young aspiring writers, Jeffrey, Kate, Izzy and Martin, each of whom antes up $5,000 to pay for a private writing seminar with Leonard, a brilliant and acerbic celebrity author. As they struggle with Leonard's unusual teaching methods and often vicious criticism, they must deal with their own insecurities, fluctuating power relationships and sexual betrayals. Described as a "sparkling cocktail of ambition, power, and lust," Seminar premiered on Broadway in 2011.
Graphic language and suggestive sexual situations; recommended for mature audiences only.