DePauw Theatre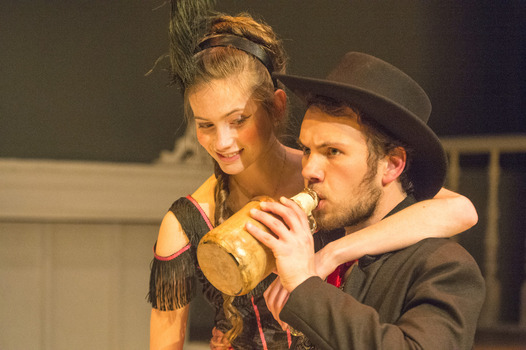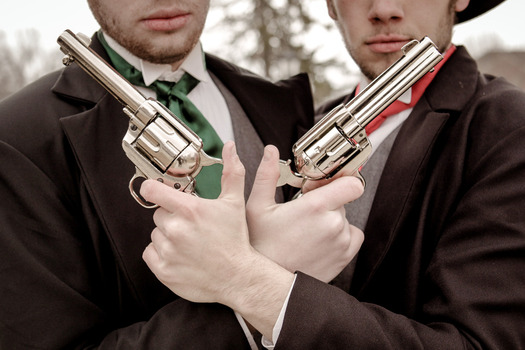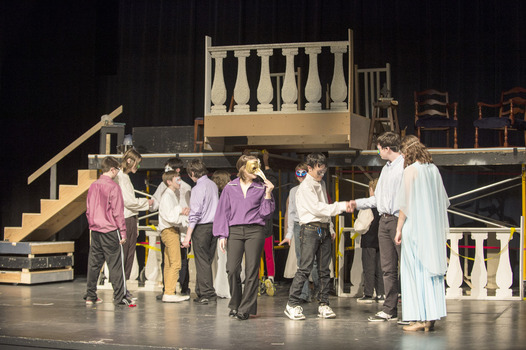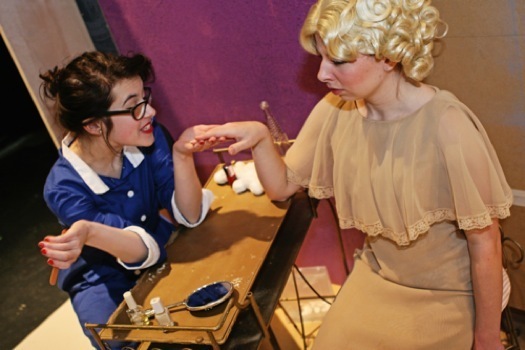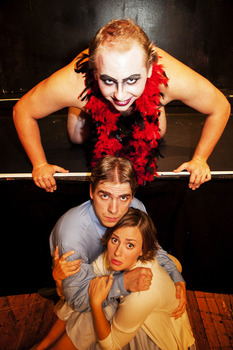 Auditions for parade
FALL 2014, Oct. 9-12
Music and lyrics by Jason Robert Brown
AUDITIONS
Wed., April 30, 6:30-9:30 p.m.
Thurs., May 1, 4-7 p.m.
Please sign up for an audition slot on the board outside of Kerr Theatre. Everyone return for a dance/movement audition on Thurs., May 1, 7:15-8:15 p.m., Dance Studio, GCPA 0201.
Callbacks Wed., May 7, 5:30-7:30 p.m. Please prepare a 30-60 second monologue and a 60-90 second song selection. Song choice should be from the musical theatre repertoire (please no pop or rock musicals) and should be in the style of the music from Parade. An accompanist will be provided.
Also seeking interest in these positions: Scenery Lighting Costume Sound Stage Management Dramaturgy (musical and/or literary) Instrumentalists Many of the roles will be cast in May 2014, with the expectation that those performers will memorize all lines and songs over the summer, and return a week early for initial rehearsals.
A last audition will be held in August to fill the remaining roles.
Character Breakdown
These descriptions are from the MTI Shows Website
BRITT CRAIG A washed up reporter who can often be found three sheets to the wind. Weaselly and desperate for his 'big break.' White Georgian.
Male, 25-35 yrs old
Range: Eb3 - G4
FRANKIE EPPS A charming and simple man, he is Mary's devoted friend. Playful and flirtatious. White Georgian.
Male, 14-17 yrs old
Range: Bb2 - Bb4
GOV. JOHN SLATON As the Governor of Georgia, he is highly concerned with public perception. Flirtatious and fun at times. Strives to maintain his values. White Southerner.
Male, 35-45 yrs old
Range: Bb2 - F4
HUGH DORSEY Atlanta's District Attorney. He is a devout Christian, who is brute and manipulative at times. Hungry for political success and recognition. White Georgian.
Male, 35-45 yrs old
Range: B2 - F4
JIM CONLEY A cleaning supervisor at National Pencil Factory. Secretly, he is a convict on the run. Pompous showman with a strong build. Black Georgian.
Male, 20-30 yrs old
Range: D3 - Bb4
JUDGE ROAN Serves as the Judge on the infamous trial. Motivated by bigotry and racism, he is dangerously committed to the ideals of the Confederacy. White Georgian.
Male, 60-70 yrs old
Range: B2 - D4
LEO FRANK Our story's tragic protagonist accused of murder. As National Pencil Factory Superintendent, Leo is neurotic and a serial pessimist. Though married to Lucielle, he is physically and emotionally displaced. A White Jew from the North.
Male, 25-35 yrs old
Range: Gb2 - F4
LUCILLE FRANK Gentle and mousy, but resourceful and resilient. Despite her husband's feelings, she is a true Southerner through and through but can see through the deception. A White Jew from Georgia.
Female, 21-28 yrs old
Range: E5 - G3
MARY PHAGAN A factory worker at the National Pencil Factory who is murdered. She is very innocent but has moments of sassiness and playfulness. White Georgian.
Female, 13 yrs old
Range: Eb4 - D5
NEWT LEE He is the night watchman at National Pencil Factory. A bit too old to possess the job. Physically intimidating, but a gentle giant. Black Georgian.
Male, 50-60 yrs old
Range: Bb2 - Db4
ENSEMBLE CHAIN GANG; FACTORY GIRLS (ESSIE, IOLA STOVER, MONTEEN); GUARDS/POLICEMEN (OFFICER IVEY, DETECTIVE STARNES, MR. PEAVY); RESIDENTS OF GEORGIA (ANGELA, JUDGE ROAN, JURORS, LUTHER ROSSER, MINOLA MCKNIGHT, MRS. PHAGAN, OLD SOLDIER, REPORTERS, RILEY, SALLY SLATON, YOUNG SOLDIER)
Questions can be directed to Tim Good (tgood@depauw.edu) or Steven Linville (slinville@depauw.edu)
---
2014-15 season
Parade
By Alfred Uhry
Music and lyrics by Jason Robert Brown
Directed by Tim Good
Music Direction by Steven Linville '06
Choreographed by Deborah Grammel
Oct. 9-12
---
X
Written and directed by Steve Timm
Nov. 20-23
---
Living Dead in Denmark
By Qui Nguyen

Directed by Andrew Hayes
March 12, 13, 14, 15
---
Antigone
By Sophocles
Directed by Caroline Good
April 16, 17, 18, 19
---
Spring Festival of Shakespeare
Directed by Amy Hayes
May 1, 2