DePauw Theatre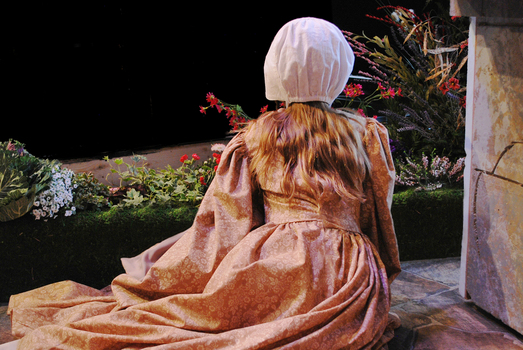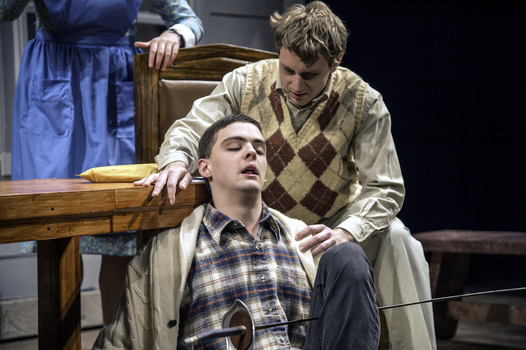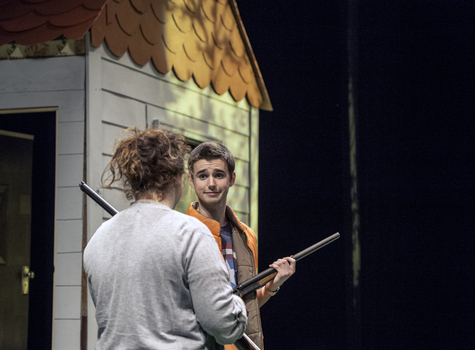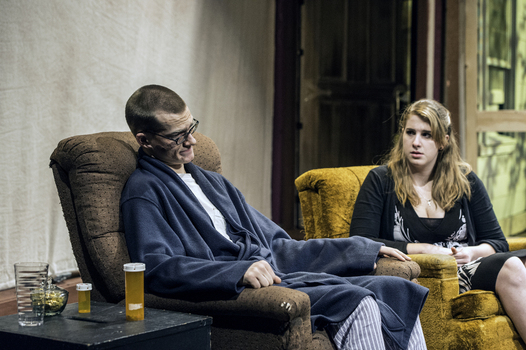 2013-2014 season
Richard O'Brien's The Rocky Horror Show
Directed by Steve Timm
Oct. 3 - 5, 11 - 12
Auditions for Richard O'Brien's The Rocky Horror Show will be May 6 and 7 from 4 - 9. Callbacks, if needed, will be May 8. Sign up for a one hour time slot on the call board outside Kerr Theatre. You may sing a selection from the show, or from a piece of your own choosing. We will not have an accompanist available. CDs (music only) from the show are available from Steve Timm in GCPA 1306. Perusal scripts are available in the Communication and Theater office.
Performance dates are Oct. 3, 4, 5, 10, 11.
The Women
By Claire Booth Luce
Directed by M. Susan Anthony
Nov. 21 - 24
Fall Festival of Shakespeare at DePauw
Directed by Amy Hayes
Dec. 6, 6 p.m. and 8 p.m.
Dec. 7, 3 p.m. and 5 p.m.
Achilles/Achilles Son
By Sean Graney
Directed by Tim Good
Jan. 20, 26 - 29
The Comedy of Errors
By William Shakespeare
Directed by Andrew Hayes
April 10 - 13
2012-2013
INTO THE WOODS
Music and Lyrics by Stephen Sondheim
Book by James Lapine
Directed by Tim Good
Music Direction by Steven Linville '06
Choreographed by Deborah Grammel
September 27-29, 2012 - 7:30 p.m. - Moore Theatre
September 30, 2012 - 3 p.m. - Moore Theatre
Into the Woods starts with familiar fairy tales, such as Little Red Riding Hood and Cinderella, but very soon asks hard questions about the meaning of community, and how we treat each other. Witches can be right; Giants can be good. Supported by a full orchestra, the stirring music of Stephen Sondheim is brought to life to remind us that even though the "woods" are dark and dim, our strength lies in the fact that we all depend on you, me, her and him.
Presented through special arrangement with Music Theatre International (MTI).
THE CRUCIBLE
WRITTEN BY ARTHUR MILLER
DIRECTED BY M. SUSAN ANTHONY
NOVEMBER 8-9, 2012 - 7:30 P.M. - MOORE THEATRE
NOVEMBER 11, 2012 - 5 P.M. - MOORE THEATRE
NOVEMBER 13-17 - 7:30 P.M. - MOORE THEATRE
"I have given you my soul, leave me my name!" cries John Proctor, as he rages against the atrocities occurring at Salem, Massachusetts in 1692. This production will be part of a community-wide conversation centered on the question "What are you willing to put your name to?" Described as a "gripping" and "powerful drama," this Tony-award winning play depicts a dark time in colonial Massachusetts, when fear and greed incited the persecution of innocents accused of witchcraft.
Broadway star and 1958 DePauw University graduate David Cryer will portray the fiery Deputy-Governor in a production of The Crucible at his alma mater in November. Cryer and his wife, choreographer and actress Britt Swanson, will join a cast of students and local actors Larry Sutton (DePauw professor emeritus of communication and theatre) and Jack Randall Earles in the Tony Award-winning play by Arthur Miller.
To read more about David Cryer's visit, click here.
BATTLE, BABY, BIRD: NEW WORKS BY DEPAUW PLAYWRIGHTS
DIRECTED BY STEVE TIMM
MARCH 7-9, 2013 - 7:30 P.M. - MOORE THEATRE
MARCH 10, 2013 - 3:00 P.M. - MOORE THEATRE
Watch Sunday's performance on D3TV: http://client.stretchinternet.com/client/depauwadmin.portal#
DePauw Theatre's long tradition of encouraging and developing student written plays goes mainstage with these original student works. During Fall 2012 plays were conceived, written and rewritten, and finally selected for production. A collaboration with faculty playwright and director Steve Timm, this evening of exciting new works celebrates the process of creating art from the germinal idea to a fully staged production.
THE HERBAL BED
WRITTEN BY PETER WHELAN
DIRECTED BY ANDREW HAYES
APRIL 11-13, 2013 - 7:30 P.M. - KERR THEATRE
APRIL 14, 2013 - 3 P.M. - KERR THEATRE
The Herbal Bed is based on actual events, which occurred in Stratford-upon-Avon in the summer of 1613, when William Shakespeare's elder daughter, Susanna Hall, was publicly accused of having a sexual liaison with a married neighbor and family friend. The New York Times writes, "… Mr. Whelan is a speculative playwright with a keen sense of history." London's The Daily Telegraph states, "Every character comes to life and, although he doesn't appear, Shakespeare is a powerful presence… He (Whelan) writes beautifully…
THE SPRING SPECTACLE OF SHAKESPEARE AT DEPAUW
DIRECTED BY AMY HAYES
May 3, 2013, Moore Theatre, GCPA
6 p.m. Much Ado About Nothing (GHS, GMS)

8 p.m. The Tempest (CHS, CMS)
May 4, 2013, Moore Theatre, GCPA


6 p.m. Henry V (SPHS, SPMS)

8 p.m. Julius Caesar (NPHS, NPMS)
Initially funded by a Ball Venture Grant, this program is based on a nationally recognized and awarded program started by Shakespeare & Company in Lenox, MA. It exists to bring Shakespeare into the lives of teenagers, enabling them to experience the height and breadth of Shakespeare's emotion, characters and stories through physical and tangible performance, while empowering them with Shakespeare's language. At DePauw, we train University students to work with high school and middle school students, teaching the material in a trusting and energetic environment by going into the schools every week and shepherding the students on their own turf. The younger students learn to use and trust their bodies and their voices to these demanding and rewarding plays. The program culminates in a festival of Shakespeare performances at the end of the semester.