DePauw Theatre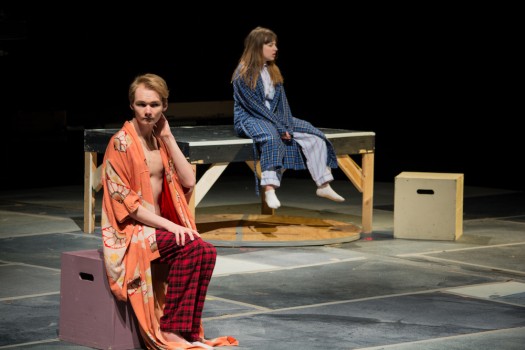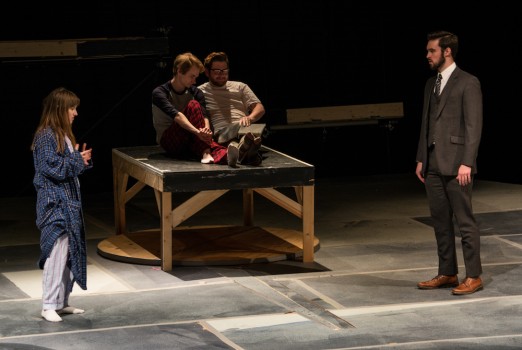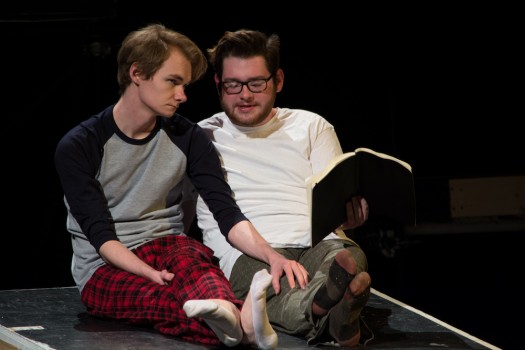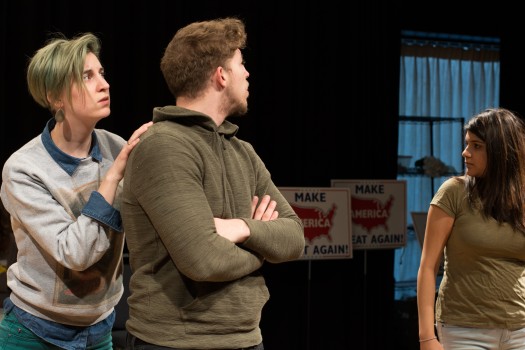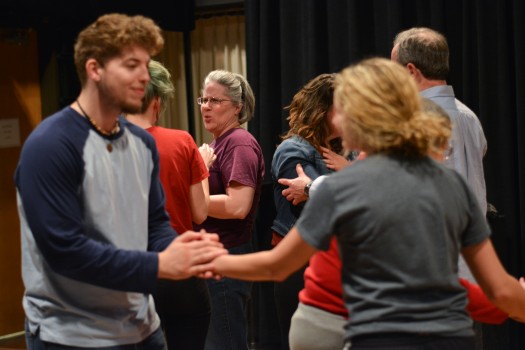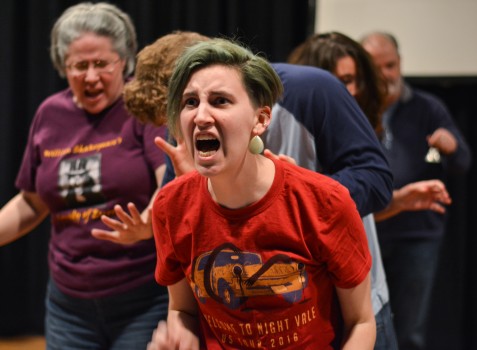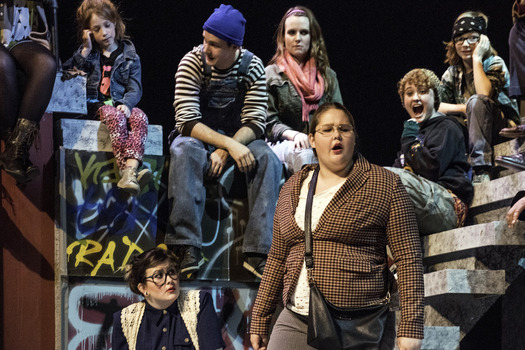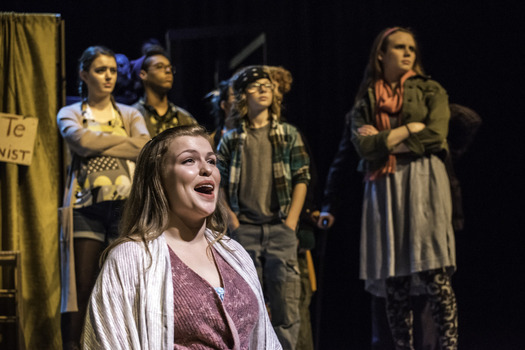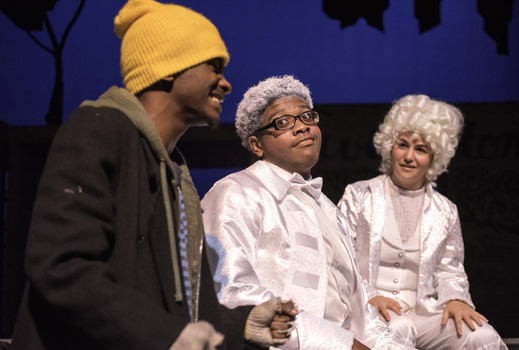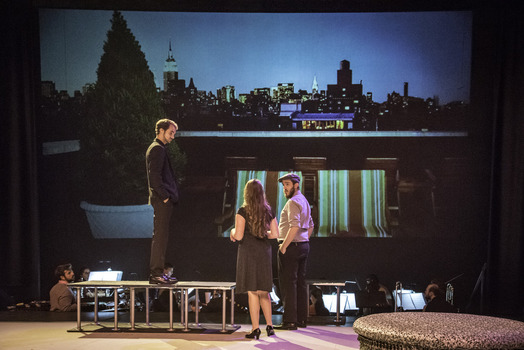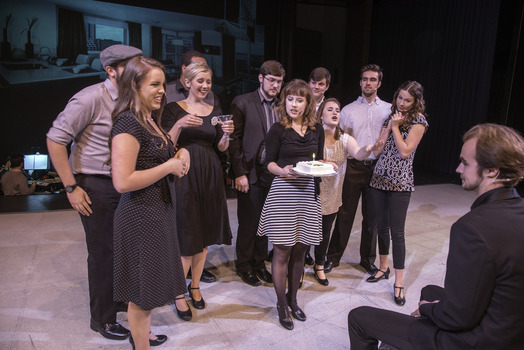 Spring 2017
Angels in America, Part One: Millennium Approaches
Written by Tony Kushner
Directed by Steve Timm
April 21-22 | 7:30 p.m.
April 23 | 1 p.m.


Purchase Tickets here
Angels in America, Part One: Millennium Approaches is the first half of Tony Kushner's Pulitzer Prize winning drama detailing the lives of two couples struggling to make sense in a world torn apart by disease, sex and religion. Set in the apocalyptic days of New York in the late eighties, Kushner's play explores threat of disease against the backdrop of American life. This production contains adult themes, strong language and sexual themes; audience discretion is advised.
---
STREET SCENES OF PUTNAM COUNTY AND DEPAUW: ORIGINAL STORIES BY, FOR AND ABOUT OUR COMMUNITY
COLLECTIVELY CREATED BY COMMUNITY MEMBERS
DIRECTED BY TIM GOOD
MARCH 16-18 | 7:30 P.M.
MARCH 19 | 1 P.M.
KERR THEATRE, GREEN CENTER FOR THE PERFORMING ARTS
---
Fall 2016
COMPANY
MUSIC AND LYRICS BY STEPHEN SONDHEIM
BOOK BY GEORGE FURTH
DIRECTED BY M. SUSAN ANTHONY
STEVEN LINVILLE '06, MUSIC DIRECTOR
SEPT. 29-30 | 7:30 P.M.
OCT. 1 | 2 P.M. AND 7:30 P.M.
OCT. 2 | 4 P.M.
"Phone rings, door chimes, in comes Company!" DePauw Theatre and DePauw's School of Music present the Tony-awarding winning musical Company, with music and lyrics by Stephen Sondheim.
Perennially single Bobby is pushed toward matrimony by his married friends: long-married Sarah and Harry, about-to-be-married Amy and Paul, about-to-get-divorced Susan and Peter, married-with-kids Jenny and David, and many-times-married Joanne and Larry. Worse, Bobby gets more pressure from girlfriends April, Mara and Kathy, who hope that he will –finally – commit. Called, "diamond sharp, funny and chilling," this award-winning musical comedy features iconic songs from Stephen Sondheim. Join a stellar cast for Company, a witty and acerbic musical commentary on love – and marriage.
---
THE GOOD PERSON OF SZECHWAN
WRITTEN BY BERTOLT BRECHT
DIRECTED BY GIGI JENNEWEIN
ORIGINAL MUSIC BY JERALD PARKS '17
NOV. 17-19 | 7:30 P.M.
NOV. 20 | 1 P.M
Can one be good in a corrupt world? This is the central question in Bertolt Brecht's timeless parable about Shen Te, the good prostitute, who must ultimately employ bad practices to have even the most basic of life's necessities. While the title of the play suggests a Chinese setting, it is no stretch to imagine – as we do – that the story happens in a modern U.S. city, in one of those places, according to Brecht "where man is exploited by man."
When Shen Te alone satisfies the need of visiting "gods" to prove success with their governing policies, she is rewarded with money. Not unsurprisingly, Shen Te uses her windfall to better herself and the lives of her impoverished friends and neighbors. But her good deeds are exploited and impossible to sustain, and Shen Te is forced to resort to deceit and oppression nearly killing off her much desired and admired goodness.
As with most of his work, Brecht is critiquing societal politics that make it so difficult to adhere to moral principles. And he hopes – as do we – that his work will inspire play-goers to question why and work towards change.