Why DePauw Theatre?
DePauw Theatre students use the unique advantages of the liberal arts environment to craft individualized paths to a professional life in the arts. We offer hands-on experiences for students to work their way up to design, produce and direct during our main stage season. DePauw Theatre produces five mainstage productions each year, including musicals, 2-3 student productions, a festival of original plays, an improv/sketch comedy troupe and insomniac theatre.
Megan Alexander '06
I went to DePauw having no idea what I would major in or what my career path would be. I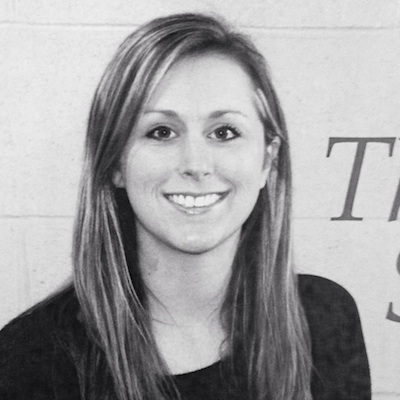 was a Comm major with French and Anthropology minors – yep! clueless where this degree would take me. But as a Comm major, I took Acting I with Gigi Fenlon and something sparked. DePauw Theatre allowed me the chance to explore all facets of theatre from acting to directing to stagecraft and design. I discovered I never wanted to be far from a rehearsal hall, never too far from the "magic" of theatre.
The opportunity to be exposed to theatre as a whole was what opened the door to my current career in theatre education. While co-directing a play with Tim Good, he said, "You're good at this (directing), you should think about teaching." I continued on to earn a master's in Theatre Education and am currently employed as the Education Associate at the Cincinnati Playhouse in the Park, a LORT B regional theatre.
DePauw Theatre is open to everyone, but once you're in, you're in for life! Even eight years after graduation, I still occasionally get to collaborate with DePauw professors and I know I have friends and colleagues in the field. We all stay connected on our DePauw Theatre Connection Facebook page. I'm very proud to be a part of this amazing group of artists and professionals.
---
lindsay Bartlett '07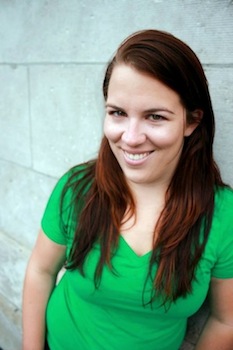 DePauw Theatre gives you all the skills and knowledge you need to work in theatre. Plus it teaches you that these skills can be applicable in other ways.
Currently, I am the Artistic Director of 20% Theatre Company, an all women's theatre company in Chicago.
---
kevin bunge '10
At DePauw all you need is drive in order to tackle the most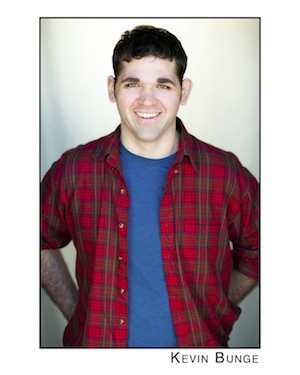 challenging and rewarding artistic projects. DePauw's faculty and staff are willing to guide any student in using all of the amazing resources the department has to offer. All you need is the passion to create new and challenging work on stage.
I am currently the Program Representative for the National Theater Institute at The Eugene O'Neill Theater Center. I am also living and acting in Brooklyn, NY, and am producing a new play that goes up in May with the IT award winning Conni's Avant Garde Restaurant.
---
alex diaz '13
Practice rooted in theory is one of the strongest things DePauw Theatre offers its students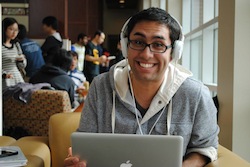 . This allowed me to compose music for entire shows and talk about the sound design withfellow colleagues, professors and visiting scholars. Currently I am an independent sound artist. In summer of 2014, I'll be working with the Colorado Music Festival in Boulder, Co. In the fall of 2014, I'll start a six-month residency with the Accra Theatre Workshop founded by Elizabeth Sutherland '13.
---
mike duffy '11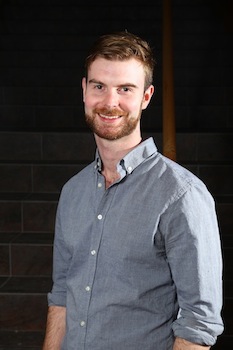 My experience with theatre at DePauw was one of freedom: the freedom to play and experiment, both in my own projects and in the faculty's work. There exists in DePauw's theatre the possibility to integrate all aspects of your liberal arts education into the art you want to make.
I will graduate in May with an MFA in playwriting from Rutgers University's Mason Gross School of the Arts, and will teach in the Writing program at Rutgers next fall.
---
will freske '13
DePauw Theatre is inclusive and provides the unique opportunity to experience every aspect of a theatrical production. Professors work alongside students to teach the importance of collaboration, flexibility and professionalism in the arts.
This June I will complete the professional apprentice program at the Arden Theatre in Philadelphia, PA. I will continue working with the Arden Drama School as a teaching artist.
---
amy (Baumgartner) hutton '04
The benefit of a B.A. in theatre from DePauw is that you have the opportunity to learn all aspects of theatre, onstage to backstage, musicals and opera to straight theatre, historical to contemporary practice. This makes you much more marketable in the field upon graduation, putting you ahead of your peers. DePauw also has the most dedicated and supportive faculty of any institution, both during your education and throughout your career.
After having worked on Broadway and in professional theatres around the country, serving as a university professor, and then as Director of Admissions for a university department of music, Amy Hutton is now the President of Arts Admission Counseling, an independent consultant agency specializing in counseling high school students who wish to pursue careers in the arts, both performing and visual, through the college admission process. Amy Hutton holds an MFA in Theatre Pedagogy from Virginia Commonwealth University and a BMA in Music and Theatre from DePauw. She is currently pursuing her PhD in Education: Research and Evaluation.
---
case nafziger '11
Because of DePauw's small student body, it's easy to participate in many facets of the theatre experience, regardless of your major.
Currently I am working as an actor/singer based out of New York City.
---
Sue n. stevens '85
I got an incredible foundation for a life in the theatre. I learned history, production, theory,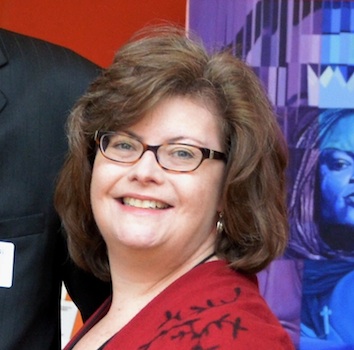 craft & art. I experienced on stage, backstage, front of house, costume shop, and business office. My experience with DePauw Theatre set me up for what I do today.
I am currently Vice President of Marketing & Communications at Victoria Theatre Association, a performing arts presenter and venue manager in Dayton, OH. I've been in arts marketing with an emphasis in theatre marketing and audience development since I graduated in 1985. And it all started with 'DePauw Little Theatre' and Duzer Du on campus in Greencastle… a long, long time ago.