Why DePauw Theatre
DePauw Alumni speak out about what DePauw Theatre meant to them.
Ashley Baxstrom '07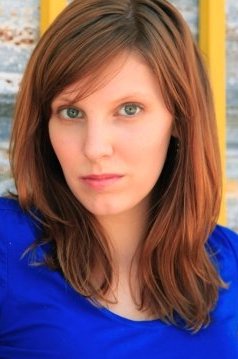 Ashley Baxstrom '07 majored in Religious Studies, but spent a lot of her DePauw career immersed in DePauw Theatre, because, "It was my passion." She had loved acting since middle school, so DePauw was a perfect fit as it allows students of all majors to be involved in the theatre program. Ashley says, "Once I learned of the high caliber of DePauw Theatre's faculty, staff, production and student participation, it was an honor to be involved - not to mention a whole lot of fun."
When asked about her most memorable theatre experience at DePauw, she responded, "Playing 'Janet' in the spring '05 production of The Rocky Horror Show was one of the best times I've ever had in my life. The cast was phenomenal and fun; I gained a level of personal and physical self-confidence I'd never known before - besides learning I could BELT! - and I'll never forget how our director, Professor Steve Timm, and Technical Director, Duane Skoog, showed up in drag before our midnight showing. I also remember learning Arabic to better my role as a peasant in our Iraq-war interpretation of Mother Courage and Her Children (fall '03), and studying traditional Chinese dance and theater for The Orphan of Chao (fall '06). I mean, where else can you do all that?" Ashley adds that her career at DePauw solidified her love for academia, and that DePauw Theatre helped her grow into a self-confident person with a voice of her own.
Upon graduation, Ashley pursued acting in Los Angeles for a couple of years, working on film and television sets, really "living the dream" for a while. She has recently moved to New York City to enter the Master's Program at New York University in Comparative Religious Studies, but she hopes to do some acting in NYC, when she has the time. "Theatre is still more home for me than film - and for the rest of my life I will love acting and theatre. Hopefully I'll be able to act as long as I'm living, whether professionally, in community theatre, or even having my own "guest cameo" roles when I'm a professor somewhere!"
Camron Parker '09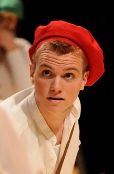 Camron Parker '09 recalls his early uncertainty over majoring in theatre because he was eager to major in something that would improve his chances of landing a secure job after college. He worried needlessly. Parker landed a stable theatre-related job even before he graduated.
Parker had two weeks of vacation before launching his career at The Culver Academies (a private college preparatory school in Northern Indiana) where he is, "teaching theatre, designing sets and lights for the Academy and its touring productions, and building upon my theatre background before I pursue graduate school." Given the ordinary competition for theatre jobs and the extraordinary circumstances of the economy he graduated into, this accomplishment is a testament to both the quality of student DePauw attracts and the "paramount education I received over my four year journey."
"What convinced me to choose the major was the dedicated faculty that pushed me to take the theatre major and 'run with it'," says Parker. "DePauw's theatre faculty stands beside their students to help them gain the critical knowledge of working in all aspects of theatre from the ground up." He adds, "Having the opportunity to be involved with every part of a production and not competing with graduate students for roles or design opportunities was an added bonus to getting a theatre degree at DePauw."
Parker took full advantage of the opportunities to which he refers. During his DePauw tenure he tackled numerous acting, design, directing, and producing roles in both mainstage faculty-directed and student productions. He recalls his enthusiasm on getting cast in the fall semester of his freshman year in Sweeney Todd: the Demon Barber of Fleet Street "after only being on campus for five days."
"Other memorable moments include playing Adam in the student production of The Shape of Things; various roles in multiple Playwrights' Festivals; and the scenic and/or lighting design of productions such as Hair, Thornton Wilder's Our Town, and the premieres of Steve Here → X and Einstein and the Roosevelts." All of which pale in comparison to Parker's highly acclaimed senior-year production of Mary Zimmerman's Metamorphoses, which he produced, directed and designed.
Ultimately Parker attributes both his wealth of experiences at DePauw and current success to the breadth of the theatre curriculum offered by the department of Communication and Theatre. "DePauw's broad theatre education allows majors to dedicate themselves to learning the entire theatre craft," says Parker. "Instead of narrowing one's scope to a specific aspect of theatre, a theatre major is capable of getting a degree that prepares the student for further exploration in the theatre field either professionally or educationally. As the arts takes a hit during these tough economic times multi-faceted artists have a clear advantage over those with narrow training."
Why DePauw Theatre? Whether a theatre major or not, Camron Parker's experience proves that one can be involved in making theatre to the limits of their time, energy and desire.
SARAH GRANT 'O9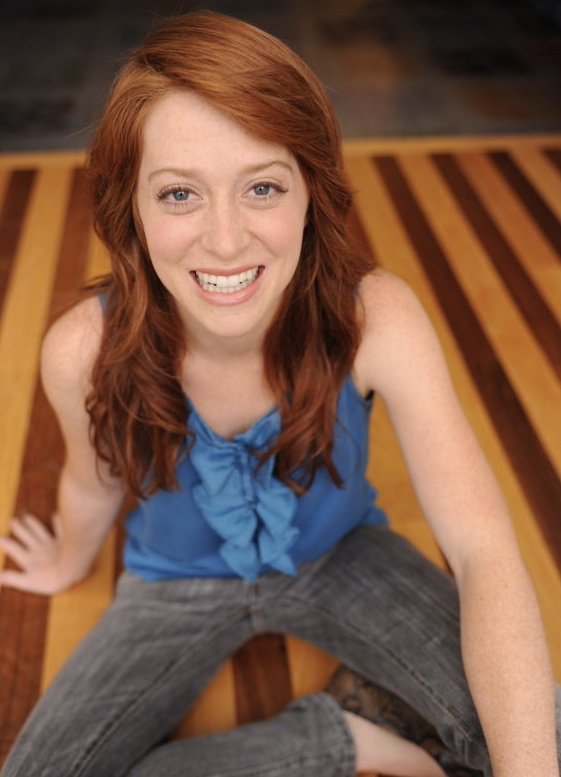 Sarah, a 2009 graduate from DePauw, majored in English Literature, with a minor in Philosophy. Although she was involved in several productions at DePauw, and was also intimately connected with the DePauw Theatre community, Sarah chose not to major in Theatre in particular because, as she explains, "literature was helping me get into theater; characters, stories and the human condition on paper are obviously closely related to theatre." Stressing on this crucial fact, Sarah also admits that she never felt left out by DePauw's Theatre community.
"The ability to act and be apart of a theater community was so important to me in fact, it was a deal-breaker when choosing schools. Luckily, I got to see a DePauw production as a prospective-- a midnight performance of Rocky Horror Picture Show-- and knew mostly from that show (believe it or not) that DePauw had what I was looking for. It was something about the atmosphere in the auditorium. Sitting amongst a rowdy and excited crowd of co-eds, with my mother next to me nonetheless, made me feel like DePauw Theatre would just be a blast," says Sarah.
Sarah was a part of various productions at DePauw, and admits that her most memorable experience was "being in As You Like It, directed by Andrew Hayes, probably because it was my freshman year at DePauw and I got to act with older, seasoned DePauw actors. Another very lasting memory was being in Venus, directed by Gigi Fenlon." Stressing on DePauw's commitment towards bringing the community close to the artist through informal and formal interaction sessions, Sarah says, "It (Venus) presented the cast with a wonderful opportunity: the chance to see just how much theater can be an agent of intellectual growth and how theater illuminates our cultural values by how we respond to it. Suzan-Lori Parks, the writer, was invited to speak on campus and answer some of our questions. I was lucky to sit next to her during an informal breakfast event-- this was obviously fun and memorable as well."
Life after DePauw has been fascinating for Sarah, and she attributes much of it to her experiences with DePauw Theatre: "Since graduating I have assistant stage managed, worked as a dramaturg for Northlight Theatre's production of A Life, assisted in casting, and acted in a number of shows in Chicago as well as at the Phoenix Theater in Indianapolis. I am most appreciative of DePauw Theatre for the opportunity it gave me to actually be on stage in front of an audience and learn on my feet. Students in other programs (and some of the best in Chicago even) might not ever get to be in a main stage show their whole time at school! The program is too big usually, too many students, or there is not enough time or space. That is absolutely mind-boggling to me."
Lindsay Bartlett '07
Lindsay Bartlett '07 was a double major in Theatre and French with a minor in Film Studies during her career at DePauw. When asked why she decided to major in theatre she responded enthusiastically, "I decided to major in theatre because it was a much more creative outlet for me to discuss issues and experience college life. I had intended to major in Sports Medicine, but the draw of theatre was too strong!" Lindsay also really enjoyed the close-knit theatre community here because it made creating theatre an exciting experience.
"One of the more memorable theatre experiences for me was when I had the amazing opportunity to play Marlene in Caryl Churchill's Top Girls. I was only a sophomore and given a chance to play the lead in the show. I learned a lot from the female faculty who were in the show with me (Gigi Fenlon, Amy Hayes, and director Susan Anthony). Another memorable experience for me was the final show I did at DePauw, The Real Inspector Hound. It truly was a culmination of my time with DePauw Theatre. The cast included both students I'd been in shows with since freshman year and some I'd just met; it was directed by Susan Anthony, who gave me my start on the stage; and I got to play a really fun role! It was a fantastic way to end my time on DePauw's stage."
Since graduating, Lindsay has moved to Chicago where she has remained involved in theatre. She is currently acting and working as a dialect coach for various theatres throughout the city. Lindsay is also doing voice-over work for audio books.
"DePauw theatre taught me to be involved in all aspects of theatre. Unlike some other theatre programs, DePauw allows all interested students to be involved in the production, acting, and design aspects; instead of just focusing on one side of theatre, DePauw Theatre teaches its students that theatre is a collaborative effort and no side is more significant than the other. It allowed me to be completely flexible when working with professional theatres."