Counseling Staff
Meet our Counseling Services staff
FULL-TIME STAFF
Julie d'argent, ph.d, hspp
Staff psychologist and coordinator of training
Julie is originally from Mauritius, an island off the east coast of Africa and Madagascar. She earned her Bachelor of Science degree in Psychology from Curtin University of Technology in Perth, Western Australia and her Master's, Specialist in Education and Doctoral degrees in Counseling Psychology at Indiana University in Bloomington. She completed her APA-accredited internship at The Ohio State University Counseling and Consultation Service. Before assuming her role at DePauw University Counseling Services, Julie was a staff psychologist at the University of Southern Indiana. Her areas of professional interests include cultural adjustment, interpersonal issues, trauma recovery, sexual assault, grief and loss, supervision and training as well as depression and anxiety issues. For fun, Julie likes to spend time with her family, outdoor activities, baking and cooking as well as doing craft work.
BUD (QUINTON T.) EDWARDS, JR. Ph.D, HSPP
DIRECTOR OF COUNSELING SERVICES


Bud earned his MA and PhD in Counseling Psychology from the University of Missouri-Columbia and completed his pre-doctoral internship at the University of Iowa Counseling Services. His specialty areas for his doctorate were in group psychotherapy and multicultural issues in counseling. He is licensed as a psychologist in Indiana and North Carolina. Bud has worked with a wide variety of students and presenting issues including depression, anxiety, sexual assault, stress management, adjustment, identity, sexual orientation and less frequent concerns like bipolar disorders or psychotic disorders. His approach to counseling is based in interpersonal theory but is eclectic in intervention selection and application. Most of his professional career has been spent in university/college counseling centers, but he also has some experience in community mental health, hospitals, and in private practice. Bud also holds an M.Div. in theology with a concentration in campus ministry.
Quamina Carter, M.S., LMHC
cLINICAL COUNSELOR

Quamina is a licensed clinical addictions counselor in the state of Indiana. She joined the DePauw Counseling Staff in 2007. She has a Bachelor's degree in Psychology from Tuskegee University and a Master's degree in Community Counseling from Martin University. Quamina has studied alternative treatments for addiction in Vancouver, BC and China. Quamina's personal interests include traveling and spending time with family and friends.
Scott Hamilton, M.S., LMHC, NCC

Clinical Counselor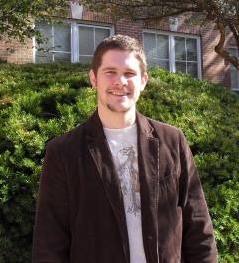 Scott is a licensed mental health counselor in the State of Indiana and a National Certified Counselor. He joined the DePauw Counseling Staff in August 2010. He graduated from Anderson University in 2005 with a B.A. in Psychology and from Indiana State University in 2007 with a M.S. in Clinical Mental Health Counseling. He has previously worked as a counselor at community mental health centers and a state prison. He has experience working with a wide array of both clinical and everyday struggles. In practice, Scott primarily operates from mindfulness-based approaches. He uses the counseling process to help students connect with their struggles in a way that enhances their ability to commit to a meaningful life based on freely-chosen values.
PART-TIME STAFF
mARK D. SNELSON, MD
PSYCHIATRIST
Dr. Snelson completed his pre-med program and attained his MD from Indiana University. He has practiced psychiatry for over 35 years and has vast experience working with a number of mental health concerns including but not limited to anxiety, depression, psychotic disorders, ADHD, and Bipolar. In particular, he has a lot of experience working with young adults. In addition to his position at DePauw he is also a consulting psychiatrist for Ball State University and runs a private practice as well.
SUPPORT STAFF
Cheryl Zoll, CPC
Office Manager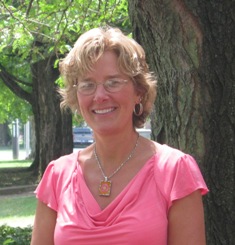 Cheryl joined the DePauw University staff in 1997. Cheryl has worked in various medical offices through the years since receiving her medical terminology certification in 1988 at Bluffton Regional Hospital where she worked as medical transcriptionist. She received her medical coding certification in 2011 through the American Academy of Professional Coders. Personal interests include staying involved with her three children and three grandchildren, as well as motorcycle riding and tennis.