Counseling Staff
Meet our Counseling Services staff
Counseling Staff
Trevor yuhas, Psy.D., hspp
Counseling Services Director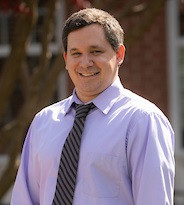 Scott Hamilton, M.S., LMHC, NCC
Clinical Counselor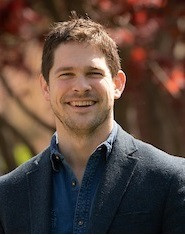 Scott is a licensed mental health counselor in the State of Indiana and a National Certified Counselor. He joined the DePauw Counseling Staff in August 2010. He graduated from Anderson University in 2005 with a B.A. in Psychology and from Indiana State University in 2007 with a M.S. in Clinical Mental Health Counseling. He has previously worked as a counselor at community mental health centers and a state prison. He has experience working with a wide array of both clinical and everyday struggles. In practice, Scott primarily operates from mindfulness-based approaches. He uses the counseling process to help students connect with their struggles in a way that enhances their ability to commit to a meaningful life based on freely-chosen values.

REBECCA ROBERTS, M.ED., LMHC
CLINICAL COUNSELOR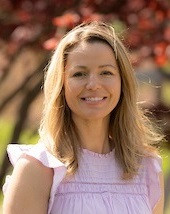 Becky received her undergraduate degree in Sociology-Social Work from Franklin College in Franklin, Indiana and continued her education at the University of North Texas, in Denton, Texas where she received her Master's of Education in Counseling. She returned from Texas and was a Clinical Counselor at Franklin College. She enjoys working with students to help them live healthy, happy lives. Outside of her work with college students, Becky has extensive Custody Evaluation experience in the court systems in Indiana and has taught numerous college courses in Psychology, Sociology, and Wellness at Franklin College and Ivy Tech Community College. As a clinician, Becky believes in creating a supportive, welcoming space for students where they can be supported in their efforts to make change and grow. Her therapy practice is rooted in self-awareness, holistic health and well-being, and positive psychology elements.
NIDHAL NEWASH, msw, LCSW
PART-TIME CLINICAL COUNSELOR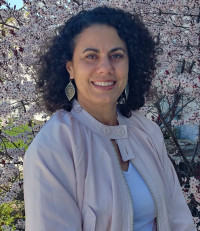 Nidhal is a licensed clinical social worker (LCSW). She graduated with an MSW from Temple University and a BA from Earlham College. Nidhal is a trauma-informed clinician with additional training in level I and II of EMDR, Prolonged Exposure and has completed 45 hours of Internal Family Systems training. Nidhal tailors her approach to meet the needs of each student individually. During the therapeutic process, Nidhal's work is informed by the Polyvagal nervous system, mindfulness, cognitive behavioral therapy and strengths-based techniques. She addresses a wide range of struggles including, but not limited to anxiety, depression, relationship issues, trauma, and multiracial/multicultural/multi-ethnic issues.
William d. smith, m.ed., lmhc
PART-TIME CLINICAL COUNSELOR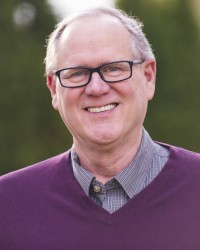 Bill is an Indiana licensed mental health counselor. He assumed a part time position at DePauw starting spring semester 2017. Bill graduated from Ball State University in 1976 with a B.S., an MA from DePauw University in 1980, and an M.Ed. in counseling psychology from Indiana University in 1992. Bill worked as a general therapist for the family services division and on an incest treatment team for Lifespring Mental Health Services in Jeffersonville IN. In 1994 he was assigned to be director of the Lifespring Mental Health Scottsburg and Madison offices. From March, 2006 – August, 2009 Bill operated a part-time independent private mental health practice focusing on adolescents, young adults, and families in Greencastle IN. Bill has served as a counselor/therapist for public and private sector organizations, and, most recently, worked for Greencastle Community School Corporation.
Malorie mcgee, ma
Mental health and wellness educator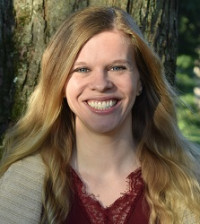 Malorie is a Dance/Movement Therapist with a Masters degree in Dance/Movement Therapy and Counseling from Columbia College Chicago. Malorie's mental health experience includes clinical work as an Expressive Therapist at an inpatient psychiatric and behavioral health hospital on Chicago's southwest side as well as providing mental health outreach to the surrounding community. She has worked with individuals ranging from children to adults with a wide range of mental health diagnoses as well as diverse cultural backgrounds. As a result of her experience working with individuals in crisis, Malorie is passionate about providing resources, education, and support to as many people as possible to help emphasize the importance of mental wellness and self-care. Taking a humanistic, strength-based approach, she encourages others to explore healthy and positive self-care practices in hopes of supporting them in increasing or maintaining their overall health and well-being using both body-based and traditional psychotherapeutic techniques.
Psychiatry Staff
mARK D. SNELSON, MD
PSYCHIATRIST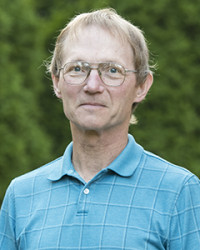 Dr. Snelson completed his pre-med program and attained his MD from Indiana University. He has practiced psychiatry for over 35 years and has vast experience working with a number of mental health concerns including but not limited to anxiety, depression, psychotic disorders, ADHD, and Bipolar. In particular, he has a lot of experience working with young adults. In addition to his position at DePauw he is also a consulting psychiatrist for Ball State University. Dr. Snelson is generally on campus for appointments 2 days per month.
Office Staff
Heather woodall, bS
counseling services office manger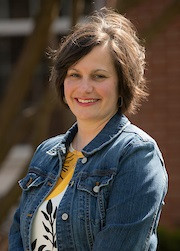 Heather comes to us with a background managing a small family medical practice as well as a local preschool. She received her Bachelor of Science degree in Public Relations from Indiana State University. Heather grew up in Maryland but has had the pleasure of living in Virginia, Florida and North Carolina before settling down with her husband in Greencastle. Together they have 3 children. Heather is involved in with the Putnam County Fairboard and currently serves as their treasurer.
Doctoral Interns
Grace woolsey, MA, LMHCA, NCC
doctoral intern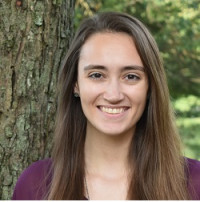 Grace is a doctoral level practicum trainee who is currently studying at the University of Indianapolis to become a Clinical Psychologist. She is licensed by the state of Indiana as a Mental Health Counselor Associate, and is a National Certified Counselor by the National Board of Certified Counselors. She received her M.A. in Clinical Mental Health Counseling and her B.S. in Counseling from Grace College. While pursuing her M.A., she gained clinical experience working in community mental health and with youth at a residential treatment facility. Grace has a passion for helping hurting people by joining them in their journeys and by empowering them to grow, create change, and find fulfillment in their lives.
junghwa kang
doctoral intern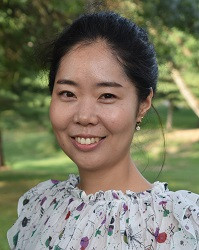 Junghwa is a doctoral practicum trainee studying at the University of Indianapolis to become a Clinical Psychologist. She received her M.A. in Education and B.A. in English Translation and Interpretation from Hankuk University of Foreign Studies in South Korea. Junghwa has previously worked with adults and adolescents in various settings. Some of her areas of interest include depression, anxiety, trauma, chronic illness/pain management, family relationships, and diversity. Junghwa strives to work with students collaboratively by supporting them in their journey for growth and well-being.
megan pethtel
doctoral intern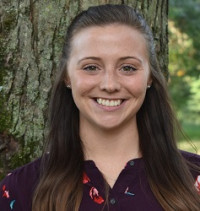 Megan is a doctoral level trainee currently studying to become a Clinical Psychologist at the University of Indianapolis. Megan received her undergraduate degree in Psychology from Ball State University in Muncie, Indiana. She has previous experience working with children, adolescents, and families in a variety of settings. Megan's areas of interest include, but are not limited to anxiety, depression, relationship issues, and trauma. As a clinician in training, Megan hopes to create a welcoming environment for students where they can be supported in their efforts to grow and change.