USA Today Spotlights Telecast of "Inspiring Story" of Percy Julian '20
February 4, 2007
Visit DePauw's Percy Julian Web Page; NOVA 'Forgotten Genius' Airs Tuesday, February 6, at 8 p.m. EST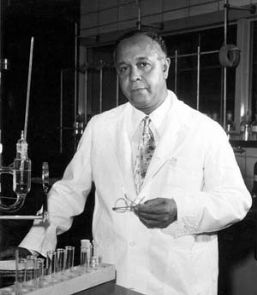 February 4, 2007, Greencastle, Ind. - "The inspiring story of Percy Julian works on so many levels -- lessons in chemistry, civil rights, scholarship, humanity, perseverance and as a side note, wealth," notes USA Today. The newspaper's "Watch, listen, read" column previews Tuesday night's premiere of the NOVA program, "Forgotten Genius," which tells the story of Dr. Julian, a pioneering scientist and 1920 graduate of DePauw University. (photo at left: Indiana Historical Society)
"Julian was born in 1899 into an African-American family that believed absolutely in education," the article states. "At DePauw University (class of 1920 valedictorian), he was a brilliant student in chemistry. He received a master's at Harvard," USA Today reports, calling Julian's story one of "brilliance trumping all. He went on to get his doctorate (University of Vienna), teach (Howard University, Fisk University, DePauw), work in private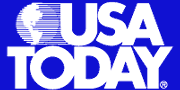 industry at Glidden Paints (the only non-teaching job he could land). Eventually he started his own Julian Laboratories."
The scientist filed more than 100 patents during his lifetime. "Percy's work synthesizing physostigmine, a substance in the calabar bean, elevated his status in scientific circles. It was the first time an American was able to produce chemically a natural product with a complex structure. It was used to treat glaucoma and, later, Alzheimer's disease, says chemist James Shoffner, a consultant for the film. His research on cortisone, progesterone and testosterone helped set the stage in the field of steroid medicine," the text declares.
The column includes a quote from
Ned Heindel, former president of the American Chemical Society. "If you look at Percy Julian's career, you can say, if this man had not been black, he could have been a chaired professor at any Ivy or Big Ten institution," he says. "The breadth of his understanding of chemistry, and his fire in the belly to produce so many results in such a short period of time, this is Nobel Laureate stuff." (at left: Dr. Julian receiving the inaugural McNaughton Medal for Public Service at DePauw, 9/30/1972;

[Download Video: "Film Clip of the Ceremony" - 2914kb]
Read more at USA Today's Web site. Madison, Wisconsin's Isthmus also notes the NOVA program in today's edition, mentioning Percy Lavon Julian's DePauw experience in the text.
"Forgotten Genius" will air at 8 p.m. Eastern time Tuesday night on most PBS stations across America. The program has received much media attention in recent days, including columns in the Washington Post and Chicago Tribune. On January 30, the United
States House of Representatives passed a resolution honoring the life of Dr. Julian, and a similar resolution has been introduced in the Senate by Richard Lugar and Barack Obama. An exhibition on Julian and his family, former residents of Greencastle, opened this weekend at the Putnam County Museum.
NOVA came to the DePauw campus several times over the course of the production, beginning in May 2002 when they interviewed several members of the DePauw family who had close ties to Percy Lavon Julian, including Donald "Jack" Cook, professor emeritus of chemistry, and Wesley J. Lyda, a 1935 DePauw graduate who studied under Julian.
To view an extended clip of the PBS program and to learn more about the program and Percy Julian's DePauw experiences through text, photos, audio and video, visit this special Web page.
Back