Jane Pauley and Other Prominent Journalists at DePauw Today, Reports Newspaper
April 17, 2009
Also: April 17 Celebration Will Mark 100th Anniversary of SPJ's Founding at DePauw; Access the Webcast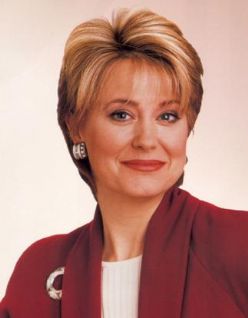 April 17, 2009, Greencastle, Ind. — "Jane Pauley is a native Hoosier who has had a national impact on journalism," Ken Owen, executive director of media relations at DePauw University, is quoted in today's edition of Greencastle's Banner-Graphic. The newspaper provides a preview of today's day-long celebration of the 100th anniversary of the Society of Professional Journalists (Sigma Delta Chi), which was founded on the DePauw campus in 1909. Pauley will deliver the keynote address tonight at 7:30. The programs begin at 2 p.m. and will feature a number of nationally-known journalists and experts in the field. All of the presentations except for the dinner are free and open to the public.
Owen, a 1982 DePauw graduate, coordinates the Ubben Lecture Series, which is presenting Jane Pauley's appearance. "As a pioneering female journalist, she paved the way for other women to serve in prominent roles on national newscasts and has a unique perspective on where journalism has come from, where it is, and how it can emerge from these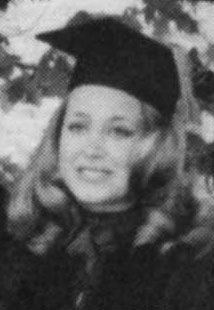 challenging times. We're delighted to welcome her back to DePauw."
The text points out that Pauley received an honorary degree from DePauw on May 21, 1978 (seen in photo at right), making her the youngest person to be so honored in the history of the University.
It adds, "Saturday afternoon at Walden Inn, Pauley and another four journalists -- Craig Klugman, James Brown, Janet Flanner and Ernest Wilkinson -- will be inducted into the Indiana Journalism Hall of Fame."
Read more at the Banner-Graphic's Web site.
Complete details of today's SPJ events can be found in this article. Most of the programs are available via a webcast.
Founded in 1909 within East College on the DePauw campus, the Society of Professional Journalists is the nation's most broad-based journalism organization, dedicated to encouraging the free practice of journalism and stimulating high standards of ethical behavior. SPJ promotes the free flow of information vital to a well-informed citizenry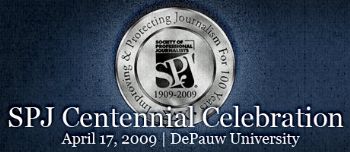 through the daily work of its nearly 10,000 members; works to inspire and educate current and future journalists through professional development; and protects First Amendment guarantees of freedom of speech and press through its advocacy efforts.
Created by a gift by 1958 DePauw graduates Tim and Sharon Williams Ubben, the Ubben Lecture Series was established in 1986. Designed to "bring the world to Greencastle," it brought musician and innovator Todd Rundgren to campus last Wednesday, April 8.
Back