NY Times Praises "Authenticity and Fearless Humanism" of Prof. Nic Pizzolatto's Galveston
July 18, 2010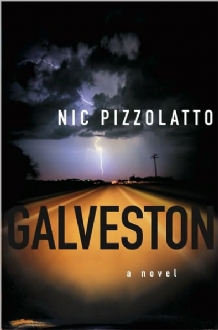 July 18, 2010, Greencastle, Ind. — Galveston, the debut novel by Nic Pizzolatto, assistant professor of English at DePauw University, is "an often incandescent fever dream of low-rent, unbearable beauty," opines Dennis Lehane. In a review in today's New York Times, Lehane, whose books include Mystic River and Shutter Island, states, "Galveston empathizes with its characters to a degree I'm hard pressed to recall in another recent novel ... all are brought to life in the fullest blush of their frightened, addled humanity."
Lehane, whose Midnight Mile will be published in November, says of Pizzolatto's work, "By the end, the emotional honesty and power of the novel recall nothing of the scores of approximated noirs we've been subjected to over the past couple of decades, both on the page and on the screen. Instead, Galveston, in its authenticity and fearless humanism, recalls only the finest examples of the form: Jacques Tourneur's Out of the Past and David Goodis's Down There, Carl Franklin's One False Move and James Ellroy's Black Dahlia. It's an elegy to the broken and the never-weres, to those who got themselves lost so that someone -- anyone -- might come looking."
Access the complete review at the Times' Web site.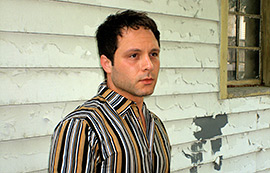 "In Nic Pizzolatto, we have a new noir voice who can write tough-guy talk with the best of them, but isn't afraid to show restraint and vulnerability," declared a review in the San Antonio Express-News. The Dallas Morning News stated that Galveston "delivers knockout crime noir in a lyrical, tough-guy voice,"while Booklist deems it "a taut first novel suffused with a strong noir sensibility," calling Pizzolatto "a writer with a real feel for the special poetry of noir ... a fine crime-fiction debut."
Galveston was published by Simon & Schuster on June 15.
Professor Pizzolatto will make a presentation at DePauw on Wednesday, September 15, as part of the James and Marilou Kelly Writers Series. Learn more here.
Back