Prof. Greg Schwipps '95 Wins Indiana Authors Award
October 11, 2010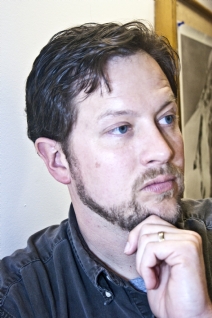 October 11, 2010, Greencastle, Ind. — Greg Schwipps, Richard W. Peck Professor of Creative Writing and associate professor of English at DePauw and 1995 graduate of the University, is the recipient of a 2010 Eugene and Marilyn Glick Indiana Authors Award. Schwipps received the prize for "Emerging Authors" for his book What This River Keeps. The award, which is given to a writer with only one published book, includes a $5,000 prize.
Micah E. Ling, part-time assistant professor of English at DePauw and 2003 graduate of the University, was a finalist for the award.
At a gala awards dinner Saturday at the Central Library in downtown Indianapolis, Scott Russell Sanders was presented his award as the National Author recipient, while Ray Boomhower received the Regional Author award.
Public nominations were submitted from across the state and eligibility included any published writer who was born in Indiana or has lived in Indiana for at least five years. An eight-member, statewide Award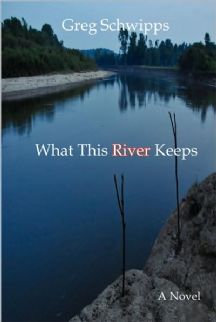 Panel selected the winners in three categories and finalists from the pool of nominated authors.
In its second year, this award recognizes the contributions of Indiana authors to the literary landscape in Indiana and across the nation. The Award is a program of the Indianapolis-Marion County Public Library Foundation, and is funded by the generosity of the Glick Fund, a fund of Central Indiana Community Foundation.
"Through the generosity of the Glicks, the Indiana Authors Award has become an exciting and important program for our city and state," says Danny R. Dean, president of the Indianapolis-Marion County Public Library Foundation.
Learn more here.
"What This River Keeps bears comparison to the best work of Steinbeck," declares Kent Haruf, author of Plainsong. Further details can be found in this previous story.
Back