Barbara Kingsolver '77 Wins Library of Virginia Award
October 18, 2010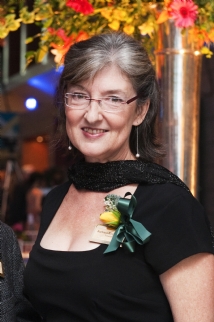 October 18, 2010, Greencastle, Ind. — Barbara Kingsolver, a 1977 graduate of DePauw University, is the recipient of the Library of Virginia's 13th Annual Library of Virginia Literary Award for fiction. Kingsolver was honored for her latest book, The Lacuna, at a gala celebration Saturday night. The Library of Virginia's annual literary awards were first given in 1998 to recognize the best books published the previous year by a Virginia author or, in the case of nonfiction, on a Virginia theme.
The judges of the competition noted that The Lacuna "was the achievement of a literary artist at the peak of her skills." A story in the Richmond Times-Dispatch notes, "Kingsolver's Mexican-American protagonist encounters characters as diverse as the artist Diego Rivera, the exile Leon Trotsky and the members of Sen. Joe McCarthy's communist-hunting committee in places as varied as Mexico, the District of Columbia and the Appalachian Mountains. Kingsolver grew up in rural Kentucky and now lives in Southwest Virginia."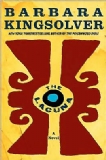 Access the complete article at the newspaper's website.
On June 9, Barbara Kingsolver was awarded the Orange Prize, the U.K.'s only annual book award for fiction written by a woman. Her thirteen books of fiction, poetry, and creative nonfiction include The Bean Trees, Animal Dreams and The Poisonwood Bible. Translated into nineteen languages, her work has won a devoted worldwide readership and many other awards, including the National Humanities Medal.
Kingsolver, the Dalai Lama and President Barack Obama are among the contributors to the new book, Moral Ground: Ethical Action for a Planet in Peril.
A recent report by Reuters stated that Kingsolver was to soon begin work on a new novel. Read more in this article.
Back