Sam Leist '14 to Teach in Turkey with Fulbright Award
April 13, 2014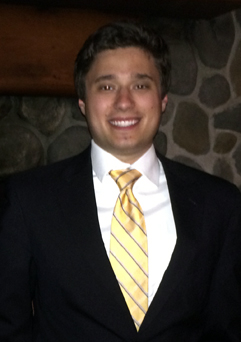 Samuel R. Leist, a senior at DePauw University, is the recipient of an English Teaching Assistantship from the Fulbright U.S. Student Program competition and will spend the 2014-15 academic year teaching English in the Republic of Turkey.
Sponsored by the U.S. Department of State and established in 1946, the Fulbright U.S. Student Program competition aims to increase mutual understanding among nations through educational and cultural exchange while serving as a catalyst for long-term leadership development.
Leist is the second DePauw senior to be announced as a 2014 Fulbright winner. Ashley M. Conard will use a Fulbright U.S. Student scholarship to conduct computational biology research and study in Belgium.
"My great-grandparents immigrated to the United States from Lebanon with nothing but a sewing machine and a few words of broken English," Leist wrote in his Fulbright application. "My great-grandfather died young, so his wife supported their thirteen children in a two-room, dirt-floor house in Pittsburgh until my grandfather graduated pharmacy school and took over care of the family. Though we have since become Americanized and financially stable, what first stimulated my interest in international relations was the circumstances overseas that forced my family into immigrant poverty. As this interest in politics grew over time, I became increasingly fascinated by issues of national security, especially those concerning the region my family fled so many years ago. It is not surprising, then, that my attention turned to Turkey, which due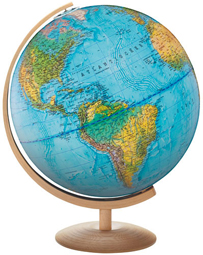 to both its history and geostrategic importance is now poised to emerge as the next major international actor within the Middle East. By serving as a Fulbright ETA, I hope to better understand how Turkey will shape the Middle East, and by extension the rest of the world, in the years to come."
In addition to his work with Turkish students in the classroom, Leist hopes to start a collegiate debate club and to pursue a small research project focused on how local environmental factors affect the lives of Turkish citizens. "The debate club, which would be open to any university student, would serve as an additional opportunity for students to speak English, teach students logical and analytical reasoning, and help prepare students for careers involving argumentation and public speaking. My research project would extend outside the university and would consist mostly of interviewing Turkish citizens about how issues such as water pollution have affected their lifestyles over time; this will allow me to better connect with the local community and help me understand Turkish life and culture outside of an academic setting."
A political science major and Environmental Fellow, Leist is vice president of DePauw's debate team, volunteers in the community as a DePauw College Mentor, and is certified as a speaking & listening consultant by the National Association for Communication Centers. As a high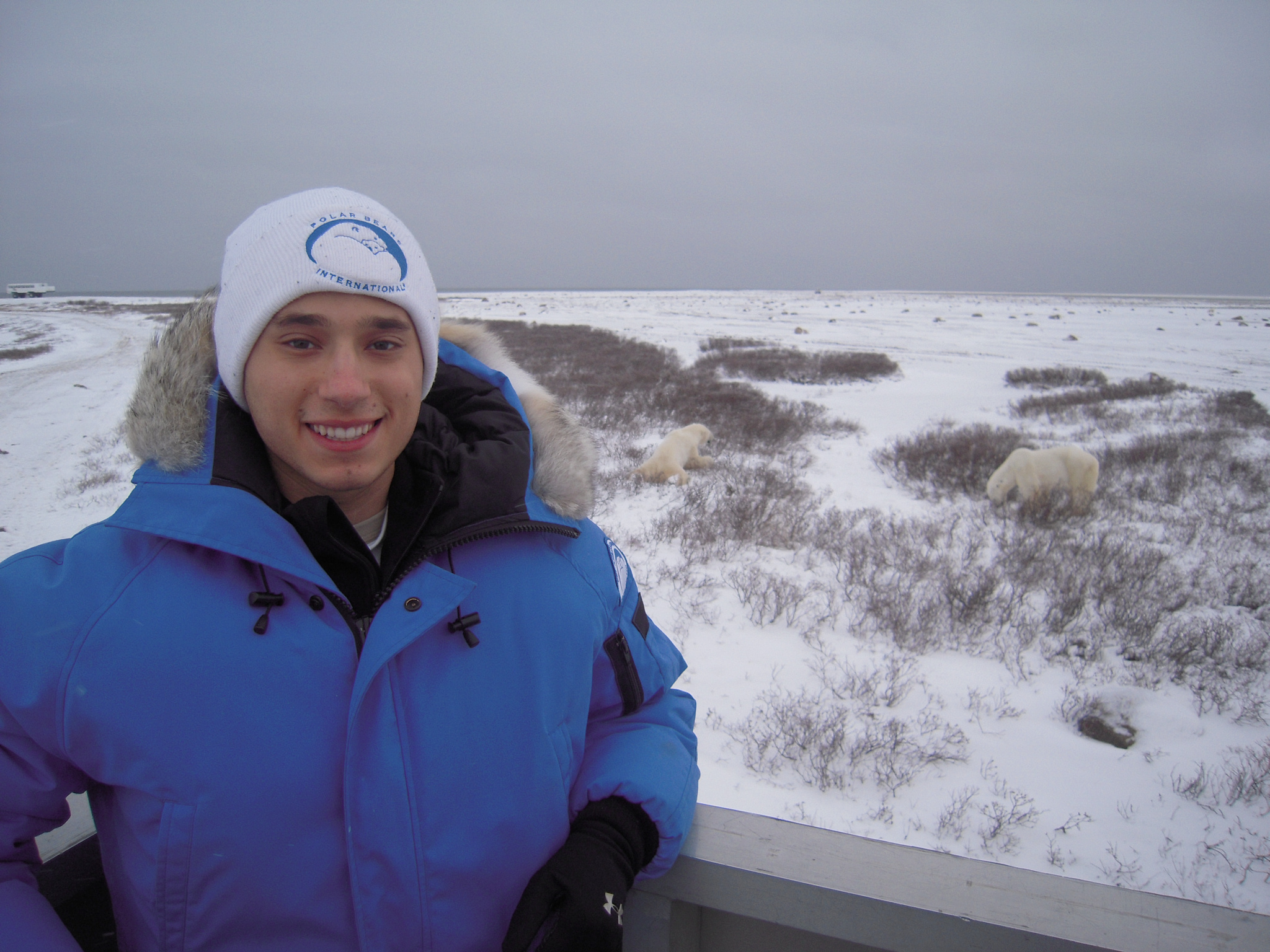 school student he was one of 17 teenagers worldwide selected to attend the 2008 Polar Bears International Leadership Camp, an international polar bear expedition.
"If my experiences have taught me anything, it is that changes to the status quo are instigated as much by everyday citizens as by world leaders," according to Leist. "The Turkish National Movement of the early 20th century, which ended more than 600 years of Ottoman rule, serves as an outstanding example of this idea. Today, as the surrounding region lives in turmoil, Turkey will inevitably be looked upon as an example to the organized citizenry of its neighbors, and it will certainly play a role in leading the Middle East to political equilibrium. As a civic ambassador working closely with the next generation of Turkish citizens, many of whom are tired of bordering conflict, the Turkish ETA will be at the heart of the political and civil processes that will, in time, foster peace. As a political scientist, a global citizen, and a future public servant, I can think of no place I would rather teach than Turkey during this revolutionary era."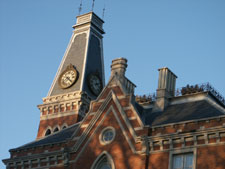 The Fulbright U.S. Student Program is the largest American international exchange program offering opportunities for students and young professionals to undertake international graduate study, advanced research, university teaching, and teaching in elementary and secondary schools worldwide. It currently awards approximately 1,800 grants annually in all fields of study, and operates in approximately 155 countries worldwide. Fulbright full grants generally provide funding for round-trip travel, maintenance for one academic year, health and accident insurance and full or partial tuition.
Since its inception the Fulbright Program has provided about 325,000 participants, chosen for their leadership potential, with the opportunity to observe each others' political, economic and cultural institutions, exchange ideas, and embark on joint ventures of importance to the general welfare of the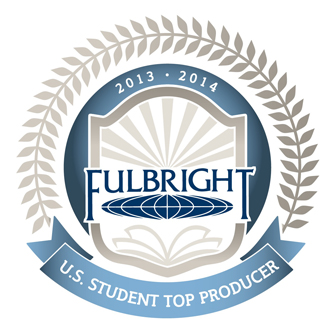 world's inhabitants.
DePauw University is listed among the "Top Producers of Fulbright Awards for U.S. Students, 2013-14" in the Chronicle of Higher Education. DePauw was also cited as one of the USA's top producers of Fulbright Fellows in the publication's 2012, 2011, 2009, 2008, 2007 and 2006 listings.
See the names of DePauw's Fulbright recipients here or visit the University's Fulbright page.
DePauw students and alumni who are interested in applying for Fulbright Awards may contact Humberto Barreto, Elizabeth P. Allen Distinguished University Professor and professor of economics and management, or Kate Knaul, director of global opportunities and assistant dean of academic life.
Back