Prof. Jinyu Liu Authors An Introduction to Roman History
August 12, 2014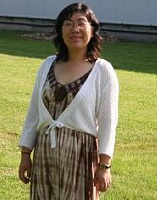 Jinyu Liu, associate professor of classical studies at DePauw University and chair of the department, is the author of An Introduction to Roman History. The book is published in Chinese by Peking University Press.
The book offers a systematic introduction to Roman Studies in Chinese and aims to fill a gap in European classical studies in China.
Dr. Liu previously authored Collegia Centonariorum: The Guilds of Textile Dealers in the Roman West. She received a New Directions Fellowship from The
Andrew W. Mellon Foundation in 2011 and a 2006 David Stevenson Fellowship from the Nonprofit Academic Centers Council (NACC).
Back