Ben Solomon '10 of the New York Times Wins Prestigious Polk Award
February 16, 2015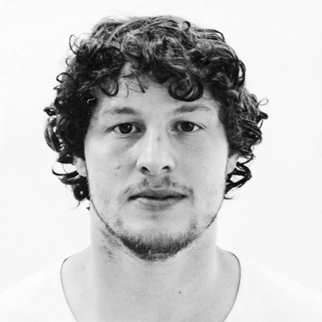 Ben C. Solomon, a video journalist for the New York Times and 2010 graduate of DePauw University, is among the winners of the 2014 George Polk Awards in Journalism. The prestigious American journalism awards, presented annually by Long Island University in New York, were announced yesterday. "The awards commemorate George Polk, a CBS News correspondent killed in 1948 while covering the Greek civil war," notes the Times.
"Adam Nossiter, Norimitsu Onishi, Ben Solomon, Sheri Fink, Helene Cooper and Daniel Berehulak of the New York Times won the health reporting award, for risking 'their own health and safety to provide American readers with their earliest and most reliable coverage' of the Ebola epidemic in West Africa, the announcement said."
Doonesbury creator Garry Trudeau, who presented DePauw's commencement address in 1983, "was named the 33rd recipient of the George Polk Career Award. At a time when the impact of cartoonists has been underlined by the terrorist attacks on the Paris offices of Charlie Hebdo, Mr. Trudeau became the first cartoonist in the program's history to receive a career award," reports Anemona Hartocollis.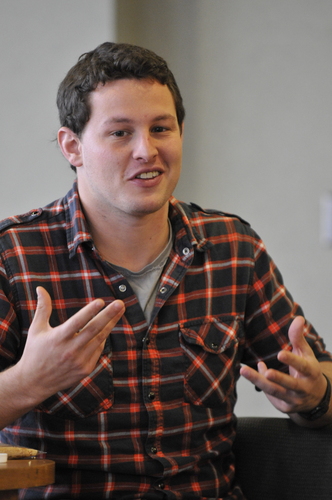 Read more here.
A communication major and Media Fellow at DePauw, Ben Solomon's assignments have taken him around the globe. Last year he was a third place winner in the 71st annual Pictures of the Year International Competition in the "Multimedia Photographer of the Year" category.
Solomon returned to speak at DePauw in November 2013 (seen in photo at left). In a 2011 feature, he stated, "My time at DePauw allowed me to do some really interesting things. It's been an easy transition for me. DePauw is an amazing place. If you're motivated to do things, the opportunities are limitless."
Back