Prof. Jeff McCall '76 Discusses the Future of Breitbart News, Post-Bannon
January 10, 2018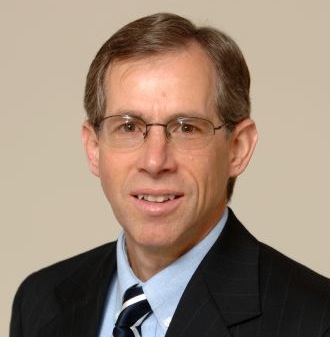 With the departure of former presidential adviser Steve Bannon's from Breitbart News, "I think there's an opportunity for Breitbart perhaps to look for reinvention," Jeffrey M. McCall, professor of communication at DePauw University, tells Southern California's KPCC-FM. On today's edition of the public radio station's AirTalk, Dr. McCall says Breitbart should "not necessarily do a 180 -- I don't think that is in their best interests -- but maybe to look for some finesse changes that could kind of expand the kind of people who might go there."
Bannon was executive chairman of Breitbart since 2012 and helped make it "an influential outlet on the right," according to the New York Times. He was CEO of Donald Trump's 2016 presidential campaign and has been under fire in recent days because of comments attributed to him in the new book by Michael Wolff, Fire and Fury: Inside the Trump White House.
Dr. McCall told the radio program, "I think the Breitbart brand is well established; it's been a great site for people who seek confirmation bias. If you're the kind of person who leans right or maybe far right and you don't think that you can get a fair shake finding news through the traditional media outlets, you can go to Breibart and get what you think is a better take on the news."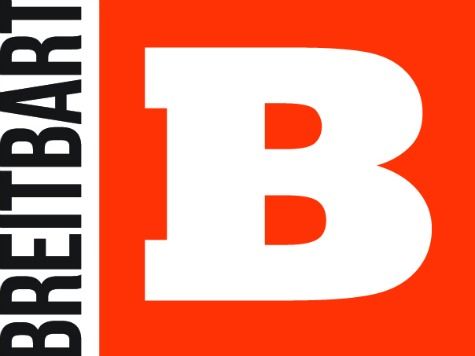 The professor added, "That kind of fits in with what we call in the media studies circle 'hostile media phenomenon', because you think that most of the traditional media are hostile to your point of view so you go looking for other places where the media reporting might be more to your liking."
The segment, available here, also featured Joe Concha, media reporter for The Hill.
A 1976 DePauw graduate, Jeff McCall is a former journalist and author of Viewer Discretion Advised: Taking Control of Mass Media Influences. He joined the DePauw faculty in 1985 and serves as faculty adviser to student radio station WGRE, where he worked as an undergraduate.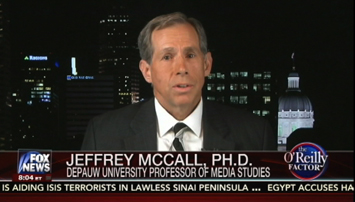 The professor is regularly cited in major media reports and recently wrote a newspaper column on the state of free speech in America and was interviewed for a story in The Hill on President Trump's relationship with the news media. McCall recently talked with the Boston Globe about fallout from recent high profile sexual harassment cases and with The World Weekly about the proposed Disney-Fox transaction. He also authored a column for The Hill on how "the digital world today has created a Wild West of information resources." The professor discussed that topic on KABC-AM in Los Angeles; the interview can be heard below.
Source: KPCC-FM/Pasadena, Cal.
Back