Counseling Staff
Meet our Counseling Services staff
Counseling Staff
JULIE D'ARGENT, PH.D, HSPP
dIRECTOR

Julie is originally from Mauritius, an island off the east coast of Africa. Julie received her Ph.D. in Counseling Psychology as well as her Master's in Counseling and Counselor Education and Specialist in Education degrees from Indiana University in Bloomington. She also earned a B.S in Psychology from Curtin University of Technology in Perth, Western Australia. She completed her APA-accredited internship at The Ohio State University Counseling and Consultation Service. Before assuming her role at DePauw University Counseling Services, Dr. d'Argent was a staff psychologist at the University of Southern Indiana. Her professional interests include interpersonal/family of origin issues, multicultural/cross cultural issues, group therapy, adjustment issues, crisis and trauma recovery, sexual assault, grief and loss, eating disorders, as well as working with women, athletes, and international students. She is bilingual and offers psychotherapy in French as requested.
Scott Hamilton, M.S., LMHC, NCC

Clinical Counselor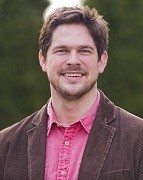 Scott is a licensed mental health counselor in the State of Indiana and a National Certified Counselor. He joined the DePauw Counseling Staff in August 2010. He graduated from Anderson University in 2005 with a B.A. in Psychology and from Indiana State University in 2007 with a M.S. in Clinical Mental Health Counseling. He has previously worked as a counselor at community mental health centers and a state prison. He has experience working with a wide array of both clinical and everyday struggles. In practice, Scott primarily operates from mindfulness-based approaches. He uses the counseling process to help students connect with their struggles in a way that enhances their ability to commit to a meaningful life based on freely-chosen values.
William D. Smith, M.Ed., LMHC
Clinical Counselor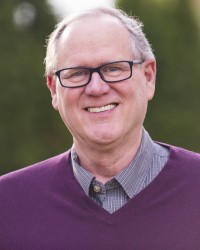 Bill is an Indiana licensed mental health counselor. He began supporting DePauw as a part time Clinical Counselor in January 2017 after providing counseling services in the Greencastle Community School Corporation for many years. Bill holds degrees from Ball State University (B.S. area major in social studies), DePauw University (MA in social studies), and Indiana University (M.Ed. in counseling psychology). Bill has had had additional post graduate-level training in counseling from Indiana University and the Institute for Trauma and Loss in Children to provide interventions and resources specific to children exposed to violent or non-assaultive yet traumatic incidents. In addition to experience as a secondary school educator, counselor, and coach, Bill worked as a general therapist for the family services division and on an incest treatment team for Lifespring Mental Health Services in Jeffersonville IN and later served as Director of the Lifespring Mental Health Scottsburg and Madison offices. He has also provided independent private mental health services focusing on adolescents, young adults, and families in Greencastle IN. Bill is enthusiastic about continuing his experiences serving as a counselor/therapist for public and private sector organizations in the Greencastle and Putnam County area by working with the DePauw community
ANDREW BROWN
Doctoral Practicum trainee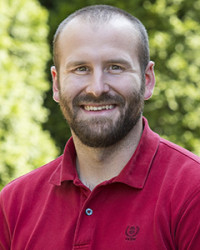 Andrew is in the third year of his doctoral program in Counseling Psychology (Ph.D.) at Purdue University. He graduated from Grand Valley State University with a Bachelor of Science in Psychology and Philosophy in 2015. Andrew also currently serves as the representative for Purdue University on the Indiana Psychological Association's Student Board. Before coming to DePauw University Counseling Services, Andrew trained at the Purdue University Counseling and Guidance Center, working primarily with college students on issues related to stress, anxiety, and adjustment to college. His professional interests include depression, anxiety, first-generation college students, and helping students overcome adversity and life events to maximize their college experience. In his spare time, he can usually be found in his kitchen cooking or playing with his two greyhounds.
KRISTEN CORNISH
DOCTORAL PRACTICUM TRAINEE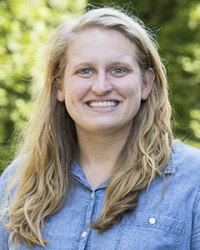 Kristen is working towards her Doctor of Psychology degree in Clinical Psychology (PsyD) at the University of Indianapolis and received her Bachelor of Arts in Psychology and History from Transylvania University in Lexington, KY. She served her internships at 'The Nest: Center for Women, Family, and Children' and at 'Riverview Counseling Center' in Frankfort, KY. During her undergraduate and graduate years, Kristen worked with college students as both a Resident Hall Director and an Area Coordinator. Her professional interests include family relationships, adjustment issues, and individuation/identity development. Her dissertation work focuses specifically on communication within families and how that helps promote individuation. In her free time, Kristen enjoys spending time outdoors hiking, biking, and swimming. She also loves to read for fun and enjoys crafting projects whenever she gets the chance.
ALICE WASYLOWSKY
DOCTORAL PRACTICUM TRAINEE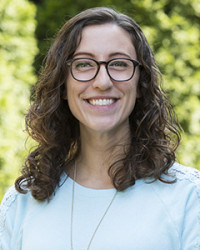 Alice is currently in the second year of her doctoral program in Clinical Psychology (Psy.D.) at the University of Indianapolis. She earned a Bachelor of Arts in Psychology from Indiana University in Bloomington. Alice has experience with "The Body Project", which is a type of training related to body image and eating disorder prevention on campus. Her professional interests include self-esteem, trauma intervention, eating disorders, and issues surrounding women and multi-cultural students. In her spare time Alice enjoys exploring coffee shops, hiking, and trying new culinary recipes. She is excited to start working with the students at DePauw University Counseling Services.
Psychiatry Staff
mARK D. SNELSON, MD
PSYCHIATRIST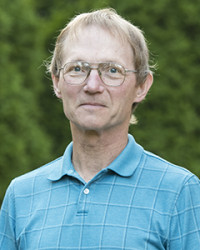 Dr. Snelson completed his pre-med program and attained his MD from Indiana University. He has practiced psychiatry for over 35 years and has vast experience working with a number of mental health concerns including but not limited to anxiety, depression, psychotic disorders, ADHD, and Bipolar. In particular, he has a lot of experience working with young adults. In addition to his position at DePauw he is also a consulting psychiatrist for Ball State University and runs a private practice as well. Dr. Snelson is generally on campus for appointments two days per month.
Office Staff
Cheryl Zoll, CPC
Office Manager

Cheryl joined the DePauw University staff in 1997. Cheryl has worked in various medical offices through the years since receiving her medical terminology certification in 1988 at Bluffton Regional Hospital where she worked as medical transcriptionist. She received her medical coding certification in 2011 through the American Academy of Professional Coders. Personal interests include staying involved with her three children and five grandchildren, as well as walking, tennis and shopping.