Emison Galleries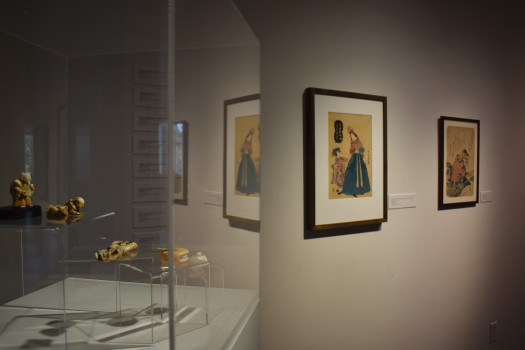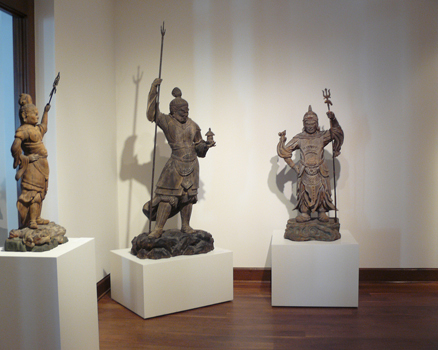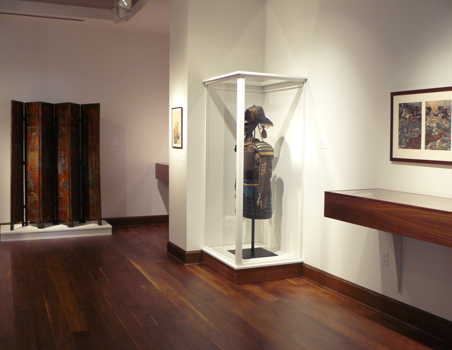 Shidzuo Iikubo '23 Asian Art Gallery
In 1991, DePauw received the Arthur E. Klauser '45 Asian and World Community Collection. The gift included Buddhist art, notably icons and mandalas, objects related to Japanese noh theater and samurai culture, painted screens, and woodblock prints from the 18th and 19th centuries. Selected objects from this collection are currently displayed in the Shidzuo Iikubo Gallery, a dedicated exhibition space for Asian art. The gallery was generously funded by Hirotsugu "Chuck" Iikubo '57 in honor of his father, Shidzuo Iikubo, a graduate of the Class of 1923.
Gifts of Tibetan art donated by Bruce Walker '53 complement the Asian collection and include an impressive number of 18th-20th century thangka paintings, 20th century drawings, and religious and ceremonial objects. Highlights from this collection are also on display in the Shidzuo Iikubo Gallery. New labels were added to the gallery in 2013 by students enrolled in a Winter Term course.
Additionally, we've teamed up with Culture Spots to bring audio to the gallery spaces for our visitors to enjoy. Completely free and with no separate app required, you can even listen to our audio tours OUTSIDE of the gallery space! Simply click here for our Culture Spots link and take a trip through our Shidzuo Iikubo '23 Gallery inside the Emison Building here on campus.

Be on the lookout for more audio tours of other spaces and campus art coming soon!
Emison Gallery
Viewpoints and Attitudes: Asian Art and the Western World is an invitation to consider how artists represent their culture, and the impact of other cultures, in their art. This exhibit explores the viewpoints and attitudes artists reveal about themselves and how they are influenced to imagine people on the other side of the world.
Viewpoints and Attitudes was researched and curated by the 2021-2022 Arthur E. Klauser Fellow, Caleigh Ranjo '21. This exhibition builds on her scholarly interests in material culture, cultural exchange and relations between Asia and the Western World.
DePauw alumni who have donated their art collections and objects to the Peeler Galleries made this exhibit possible. With their generosity and underwriting, the long tradition of cultural exchange at DePauw continues.