Cummins CEO Tim Solso '69 is 'Six Sigma CEO of the Year'
July 17, 2007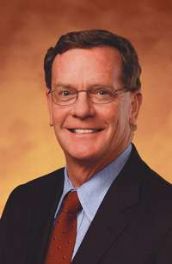 July 16, 2007, Greencastle, Ind. - Tim Solso, chairman and CEO of Cummins and 1969 graduate of DePauw University, is the 2007 recipient of the prestigious Six Sigma CEO of the Year Award. "Solso will be presented with the award at The Global Six Sigma Awards and Summit Gala Dinner on Oct. 24 in Las Vegas, where he will address the audience on the business transformation at Cummins achieved through Six Sigma methodologies," reports Truck World. "The Awards program will take place at the Global Six Sigma Summit."
"Six Sigma is one of the best things we have ever done," Solso stated at his company's May 2007 annual meeting. "Last year we saved $340 million and completed 2,200 projects. Since the inception of the program in September 1999, we've saved or avoided spending a total of $1.4 billion, completed 7,500 projects and trained 6,000 belts with almost a million hours of training."
Presented by WCBF (Worldwide Conventions and Business Forums), the Global Six Sigma Awards program was established in 2006 to identify outstanding organizational success achieved through the application of Six Sigma methodologies. Six Sigma is a set of practices originally developed by Motorola to systematically improve processes by eliminating defects.
The Six Sigma CEO of the Year Award is the premium of 13 categories
within The Global Six Sigma Awards program. The 2007 program has received entries from organizations based in India, South Africa, Turkey, the U.K. and the U.S.
Read more in this article, or visit the Awards program's Web site.
On June 27, Tim Solso -- who is a member of DePauw's Board of Trustees -- received the International Executive of the Year award from the Academy of International Business (AIB). Sixteen days earlier, he was presented with the 2007 American Business Award for "Best Chairman."
Back