Nobel Laureate Ferid Murad '58 Joins Faculty of George Washington University
January 11, 2011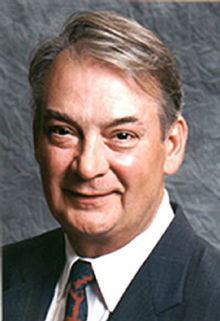 January 11, 2011, Greencastle, Ind. — "George Washington University announced Tuesday that it has hired a Nobel laureate: Ferid Murad, a biochemist from the University of Texas Health Science Center at Houston," reports the Washington Post today. Dr. Murad, a 1958 graduate of DePauw University, "shared a Nobel Prize in medicine in 1998 with two other researchers for discovering the role of nitric oxide in the cardiovascular system, controlling the process by which blood vessels relax and widen."
Daniel de Vise writes, "Murad will join GWU as university professor and will be 'deeply engaged with students across the university,' the university said in a statement, teaching an undergraduate course, mentoring graduate and medical students, conducting research and leading a laboratory program within the university's Department of Biochemistry and Molecular Biology. The hire of a Nobel laureate is a watershed moment for any university. It confers bragging rights and elevates the school's stature within the academic community and on collegiate rankings."
The text adds, "He said he hopes to contribute to at least three areas of research in what will likely be his last faculty job: embryonic stem cells, the aggressive brain cancer glioblastoma and treatment of diarrhea in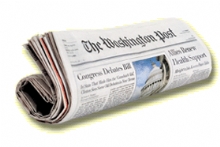 developing countries. 'If we can help a few million people here and there, I think it will be a big advance,' he said."
Read more at the Post's website.
Also available is this previous story on Dr. Murad.
On April 23, 1999, Murad delivered an Ubben Lecture at his alma mater. A summary and video clip are available here.
Back