The Oprah Magazine Talks with Prof. Matt Hertenstein About Touch Deprivation
March 27, 2013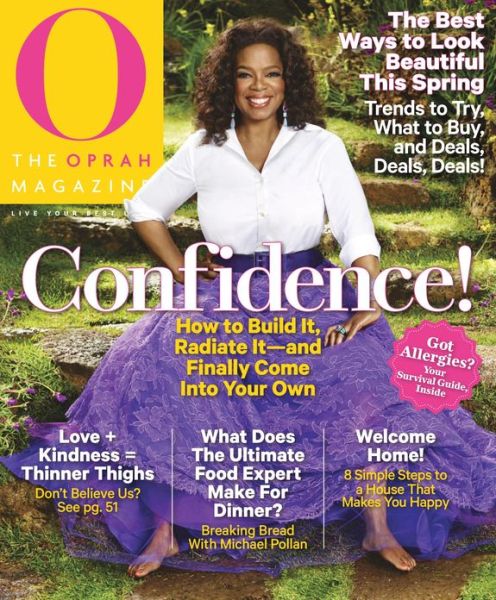 "I wanted to find out if it was actually possible to be 'touch deprived,'" Diana Spechler writes in the April issue of O, The Oprah Magazine. "My research led me to psychologist Matthew Hertenstein, Ph.D., director of the Touch and Emotion Lab at DePauw University. According to Hertenstein, touch deprivation is a real thing."
The associate professor of psychology at DePauw tells the publication, "Most of us, whatever our relationship status, need more human contact than we're getting. Compared with other cultures, we live in a touch-phobic society that's made affection with anyone but loved ones taboo."
Dr. Hertenstein notes, "Stimulating touch receptors under the skin can lower blood pressure and Cortisol levels, effectively reducing stress."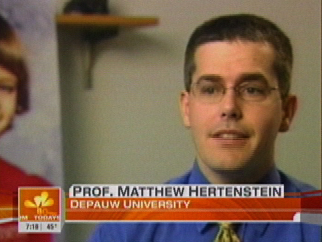 The magazine's April 2013 issue is on newsstands now, or visit the publication's website.
Matt Hertenstein's research on communicating through touch was featured in the March/April 2013 edition of Psychology Today. In the past, it's been the subject of a September 2010 NPR piece and an interview by ABC's Diane Sawyer, as well as an article in the New York Times. The DePauw professor is the co-editor of The Handbook of Touch: Neuroscience, Behavioral, and Health Perspectives, published by Springer.
Research by Dr. Hertenstein and his students on smiling in yearbook photos and whether subjects became divorced later in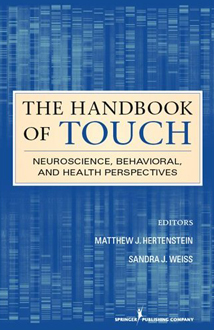 life received worldwide attention in the spring of 2009. The findings were initially published in the journal Motivation and Emotion. Coverage began in British media outlets, and spread to United Press International, Yahoo! and a piece which aired April 16, 2009 on NBC's Today. The research was included in the New York Times Magazine's "Ninth Annual Year in Ideas" and was cited by India Today, New Scientist and British Columbia's Province.
Visit Professor Hertenstein's Touch and Emotion Lab online by clicking here.
Source: O, The Oprah Magazine
Back