Vernon Jordan '57 to Address Graduates of the Columbia University School of Social Work
May 7, 2013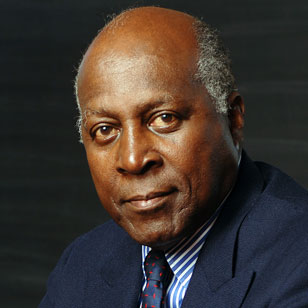 Vernon Jordan -- presidential adviser, attorney, civil rights legend and 1957 graduate of DePauw University -- will deliver the commencement address at the Columbia University School of Social Work. The proceedings will take place on Wednesday, May 22, at 2 p.m. in the Beacon Theatre in New York City.
Vernon Jordan is an icon for his leadership in a number of sectors, including civil rights and business, and was also one of President Clinton's closest advisors," says Dean Jeanette C. Takamura. "We are extremely honored to have him as the speaker at our 2013 graduation."
Read more here.
The former president and chief executive officer of the National Urban League, Vernon E. Jordan Jr. also served as executive director of the United Negro College Fund and as an adviser to American presidents. An advisory member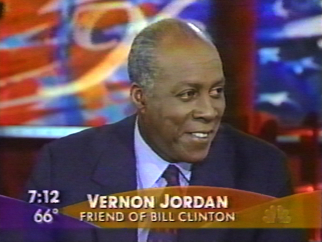 of DePauw's Board of Trustees, Jordan has authored Vernon Can Read!: A Memoir and Make It Plain: Standing Up and Speaking Out.
A political science major as an undergraduate, Jordan delivered the commencement address at DePauw in 1973 and 1993. "I received an excellent education here. DePauw expanded my mind, broadened my horizons, lifted my sights, prepared me to serve and to lead and nurtured my growth and maturity," Jordan said in the 1993 speech. "I made lasting friendships here. If I had my life to live over again, I would return to this place."
Jordan, who also earned a degree from the Howard University Law School, holds honorary degrees from more than 70 colleges and universities in America. He is a member of the American Bar Association and the National Bar Association.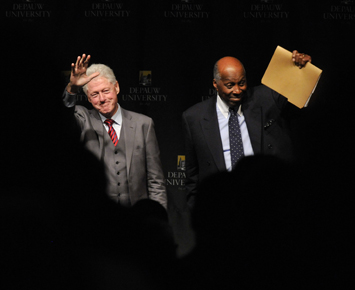 In December 2009, Jordan was one of eight individuals presented with the Du Bois Medal, the highest honor awarded by the Harvard University Institute of Politics' W.E.B. Du Bois Institute. He's also been honored with the Spingarn Medal, the NAACP's highest honor for achievement, and the Trumpet Award.
In November 2011, Vernon Jordan came to campus to introduce his good friend, America's 42nd president, Bill Clinton, who delivered a speech before 5,000 people in the Lilly Center. The event marked the 25th anniversary of the Timothy and Sharon Ubben Lecture Series.
Back