Abby Emmert '14 to Teach English in Republic of Turkey with Fulbright Award
April 21, 2014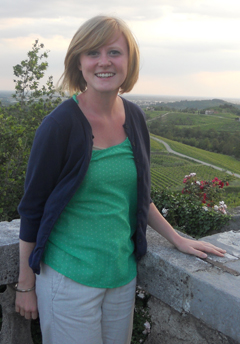 DePauw University senior Abigail E. Emmert has been awarded an English Teaching Assistantship from the Fulbright U.S. Student Program competition and will spend the 2014-15 academic year teaching English in the Republic of Turkey.
Emmert, an English (literature) major, Media Fellow and Honor Scholar, becomes the third DePauw senior to be announced as a 2014 Fulbright winner. Samuel R. Leist also received an English Teaching Assistantship to teach English in Turkey. Ashley M. Conard will use a Fulbright U.S. Student scholarship to conduct computational biology research and study in Belgium.
"I first became interested in Turkey after learning about family literacy programs implemented there during the mid 1990s by the Mother-Child Education Foundation (AÇEV)," Emmert wrote in her application for the Fulbright award. "AÇEV's mission targets families as a way to improve children's potential for educational success; its functional adult literacy and women's support programs have expanded to reach 25 of Turkey's 81 provinces since 1995. Since I someday plan to pursue non-profit work with families to improve early literacy development practices, Turkey's desire for dynamic and relevant language instruction continues to intrigue me. Turkey offers the best place for me not only to use the teaching skills I've developed but also to study the ways in which family literacy programs and involvement in education have influenced Turkish students' academic experiences."
Abby Emmert has interned with the United Nations World Food Programme in Rome and spent the past two summers working with international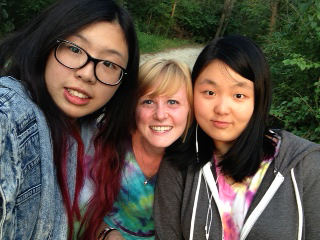 students in immersion programs (she's seen with two of the students in the photo at left). "I learned that my students felt most empowered in language-learning when given the chance to write or tell the stories that mattered to them," she says. "I worked with students from China, Japan, and Senegal as they chose topics on which to report both orally and in writing. I used one-on-one conferences with students to help them see their writing process in English as a tool for sharing their stories or family histories from one culture to another. The passion I had always felt for teaching language now complemented my love for the traditions and stories of new cultures; furthermore, I began to understand how my teaching practices could incorporate storytelling to lead students to a love for language."
Emmert has also volunteered in Greencastle elementary school classes and as a writing tutor at DePauw's Academic Resource Center.
"Civic engagement completes my classroom vision," she wrote in her Fulbright essay. "With the willingness of my host university, I would like to set up a community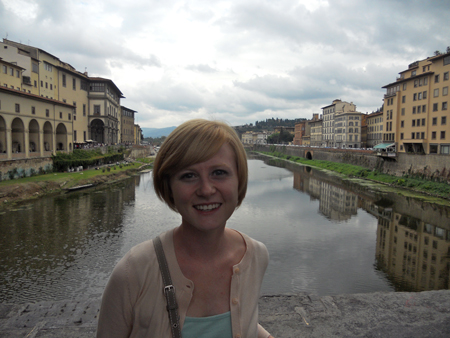 writing lab as a service-learning project for my class. After my students master foundational English skills, I will train them to serve as tutors in the lab, assisting adult community members with basic English writing, speaking, and listening. The lab will incorporate best practices of existing writing centers, such as those at Sabancı University, Kadir Has University, and Middle East Technical University. Students would experience learning-by-teaching, strengthening their English skills outside of the traditional classroom; furthermore, this writing lab complements the classroom experience, as my students will also explore the goals of AÇEV's functional adult literacy programs through the lens of their work as tutors. I also want to take Turkish lessons to aid in my work. This civic work intersects with my classroom teaching: both students and community members will come to understand the mechanics of English and also find a love for language itself as a way to tell their stories."
Sponsored by the U.S. Department of State, the Fulbright U.S. Student Program is the largest American international exchange program offering opportunities for students and young professionals to undertake international graduate study, advanced research, university teaching, and teaching in elementary and secondary

schools worldwide. Fulbright student grants aim to increase mutual understanding among nations through educational and cultural exchange while serving as a catalyst for long-term leadership development.
The Fulbright U.S. Student Program currently awards approximately 1,800 grants annually in all fields of study, and operates in approximately 155 countries worldwide. Fulbright full grants generally provide funding for round-trip travel, maintenance for one academic year, health and accident insurance and full or partial tuition. Since its inception in 1946, the Fulbright Program has provided more 325,000 participants, chosen for their leadership potential, with the opportunity to observe each others' political, economic and cultural institutions, exchange ideas, and embark on joint ventures of importance to the general welfare of the world's inhabitants.
DePauw University is listed among the "Top Producers of Fulbright Awards for U.S. Students, 2013-14" in the Chronicle of Higher Education. DePauw was also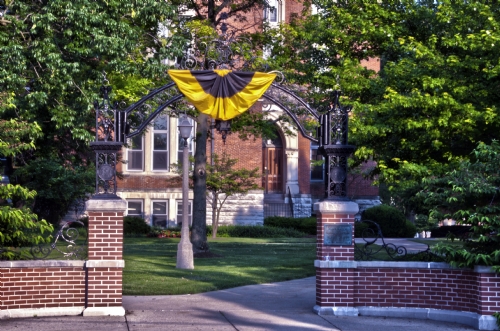 cited as one of the USA's top producers of Fulbright Fellows in the publication's 2012, 2011, 2009, 2008, 2007 and 2006 listings.
See the names of DePauw's Fulbright recipients here or visit the University's Fulbright page.
DePauw students and alumni who are interested in applying for Fulbright Awards may contact Humberto Barreto, Elizabeth P. Allen Distinguished University Professor and professor of economics and management, or Kate Knaul, director of global opportunities and assistant dean of academic life.
Back