Barbara Kingsolver '77 to Keynote Literacy Fundraiser in NC
July 15, 2018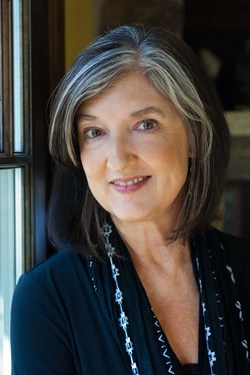 Barbara Kingsolver, bestselling author and 1977 graduate of DePauw University, will keynote the Literacy Council of Buncombe County's 11th annual Authors for Literacy Dinner & Silent Auction on November 29.
The event will take place at the Crowne Plaza Resort Expo Center in Asheville, North Carolina. Proceeds will benefit the Literacy Council's programs, which provide comprehensive literacy and English language skills to 350 students and 1,270 book recipients in Buncombe County annually.
Kingsolver's novels include Flight Behavior, The Lacuna,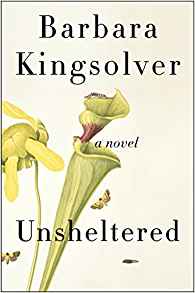 and The Poisonwood Bible, with her latest, Unsheltered, slated for an October release. An announcement notes that the book "is meticulously researched and five years in the making. This timely novel looks between past and present to explore the human condition in times of great uncertainty."
According to Kingsolver, "I'm interested in how people cope with shifting paradigms," Kingsolver explains. "It struck me as fantastic territory for a novel. I wanted to compare the world of right now -- which feels dangerous for a new set of reasons -- with the late 1800's when people also faced what looked like the end of their world."
The text points out, "She has won or been a finalist for major awards including the PEN/Faulkner, Pulitzer, Dayton Literary Peace Prize, and -- three times -- the UK's Orange Prize," notes an announcement. She is founder of the PEN/Bellwether Prize for socially engaged fiction. In 2000, she was awarded the National Humanities Medal, our country's highest honor for service through the arts."
Read more here.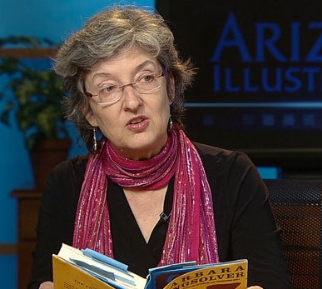 Kingsolver discussed the upcoming book and her work in February; that's summarized here.
A 1977 graduate of DePauw University, where she majored in zoology (biology), Kingsolver said in a PBS documentary, "I wanted to go somewhere far away and exotic, so I went to DePauw University in Indiana. All the scales fell from my eyes; it was wonderful."
Kingsolver delivered the 1994 commencement address at her alma mater, "As Little Advice as Possible." You can see and hear the speech below.
Back