Emison Galleries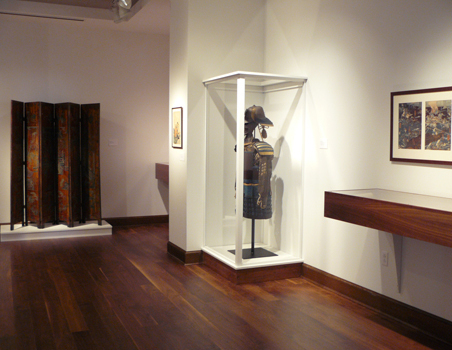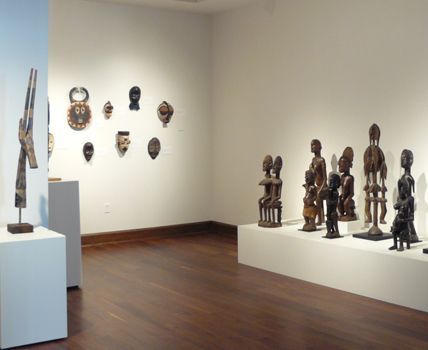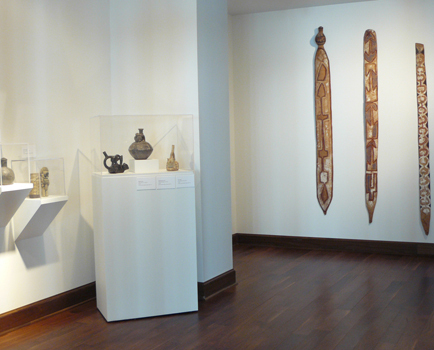 Two first-floor galleries at Emison are dedicated to displaying anthropological and ethnographic objects from the University's collection. Highlights of the extensive holdings in this area include African sculpture from the Vandiver-Haimann Collection of African Art, donated to the University by Theo and Ruth Haimann, Audrey L. Levin, and Thomas K. Vandiver '73 and Carolyn Vandiver. The University's collection of African art also contains Kuba textiles given by Dr. Steven G. Conant '71. A small selection of ancient Peruvian ceramics and textiles, donated by Mr. and Mrs. Benjamin Jennings, includes vessels from the Chavín, Moche, and Chimú cultures, as well as Chancay textiles and masks.
The adjacent Shidzuo Iikubo Gallery highlights the University's Arthur E. Klauser '45 Asian art collection. Works on view include Buddhist art, notably icons and mandalas, objects related to Japanese noh theater and samurai culture, painted screens, and woodblock prints from the 18th and 19th centuries.
A website and audiotour were developed for the Shidzuo Iikubo Gallery by a DePauw winter term class in 2013. Click here to visit the website.