Award-Winning Author and Historian, Prof. Emeritus John Dittmer, to Address 2009 Graduates
April 13, 2009
Also: Pre-Order Your Commencement DVD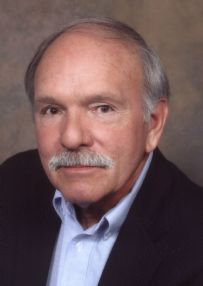 April 13, 2009, Greencastle, Ind. — John Dittmer -- professor emeritus of history at DePauw University, award-winning author, and a nationally recognized authority on the civil rights movement -- will provide the principal address to DePauw's Class of 2009 at the University's 170th annual commencement. The ceremonies will take place Sunday, May 17, at 1 p.m. (EDT) in Holton Memorial Quadrangle. In the event of rain, the proceedings will be moved indoors to the Lilly Center's Neal Fieldhouse.
Dr. Dittmer, who served on the DePauw faculty from 1985 until his retirement in 2003, was chosen by a selection committee composed of DePauw seniors and faculty members. He also will be presented with an honorary Doctor of Humane Letters degree at the event.
Dittmer's Local People: The Struggle for Civil Rights in Mississippi received the Bancroft Prize, generally considered
the most prestigious award in the field of American history writing. The book also received the McLemore Prize and Lillian Smith Book Award, and the New York Times named it one of the "notable books of 1994" in the history category.
Next month, Bloomsbury Press will issue Dittmer's The Good Doctors: The Medical Committee for Human Rights and the Struggle for Social Justice in Health Care. The new book tells the story of the Medical Committee for Human rights, a group of health care professionals active not only in the Deep South at the height of the civil rights movement but also as part of the New Left during the late 1960s and 1970s. It provides an insightful and inspiring account of a group of idealists who put careers on the line for their belief that "health care is a human right."
"Deeply researched, brilliantly conceived, beautifully written, and unsparing in its analysis of every character who walks across its pages, The Good Doctors is
a triumph of passionate scholarship and balanced judgment," states James H. Jones, author of Bad Blood: The Tuskegee Syphilis Experiment.

Adds Alvin F. Poussaint M.D. of Harvard Medical School, "This book is a historical landmark. Dittmer's chronicle of civil rights health care workers is captivating. All of us need to appreciate these brave pioneers."
"The Good Doctors should be required reading for every American who views quality health care as a basic human right," declares David Oshinsky, Pulitzer Prize-winning author of Polio: An American Story.
John Dittmer is also the author of Black Georgia in the Progressive Era, 1900-1920.
In 2006, Professor Dittmer received an Indiana Humanities Award for his service in helping to advance and strengthen American culture. That same year, he appeared in the television documentary, 10 Days That Unexpectedly Changed America: Freedom Summer, which aired on the History Channel.
Dittmer was the recipient of the 1999 Exemplary Teaching Award given jointly by DePauw and the General Board of Higher Education Ministry of the United Methodist Church and received DePauw's Fred C. Tucker Jr.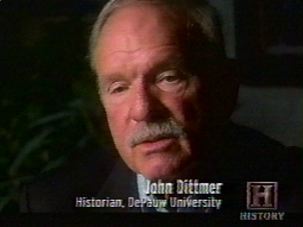 Distinguished Career Award in 2003. He is currently a distinguished lecturer of the Organization of American Historians and has been the recipient of fellowships from the Ford Foundation (2005-07), National Humanities Center (2001-02), National Endowment for the Humanities (2000-01), Center for the Study of Civil Rights (1988-89) and the American Council of Learned Societies (1983-84).
John Dittmer received bachelor's, master's and doctoral degrees from Indiana University.
From 1967-1979 Dittmer taught American history at Tougaloo, a historically black liberal arts college that played a major role in the civil rights movement in Mississippi. Dittmer was awarded an honorary degree by Tougaloo College at its 137th Commencement on May 21, 2006.
Before coming to DePauw in 1985, Dittmer also taught at Massachusetts Institute of Technology (visiting associate professor, 1982-84), and Brown University (visiting associate professor, 1979-80, 1981-82, 1983-84).
Learn more about DePauw's 170th commencement by clicking here.
A limited edition DVD of this year's ceremony will be created. It will include every graduate walking across the stage as well as bonus materials. Information on the disc can be found in this previous story; and online order form is accessible here.
Back