Claire Jagla '12 Will Teach in South Korea with Fulbright ETA
April 28, 2014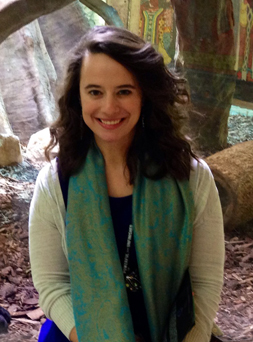 Claire E. Jagla, a 2012 graduate of DePauw University, is the recipient of an English Teaching Assistantship from the Fulbright U.S. Student Program competition and will spend the 2014-15 academic year in South Korea teaching English.
Sponsored by the U.S. Department of State and established in 1946, the Fulbright U.S. Student Program competition aims to increase mutual understanding among nations through educational and cultural exchange while serving as a catalyst for long-term leadership development.
Jagla is the fourth member of the DePauw community to be announced as a 2014 Fulbright winner. Seniors Samuel R. Leist amd Abigail E. Emmert also received English Teaching Assistantships and will teach English in Turkey. Ashley M. Conard will use a Fulbright U.S. Student scholarship to conduct computational biology research and study in Belgium.

"The seating chart of my first grade class forever influenced the trajectory of my life," began Jagla's application essay for the Fulbright Award. "I sat next to Joshua, a student with intellectual disabilities. Josh would never go to a traditional college or live on his own. However, I was taught that Josh was a capable student just like me. That school year, my mom once asked me, 'Claire, you know Josh is different, right?' 'Mom,' I said, 'Everybody's different. So Josh is just like everyone else.' My experience of sitting next to Josh instilled in me a life-long need to understand and help people with special needs."
A vocal performance major and French minor at DePauw,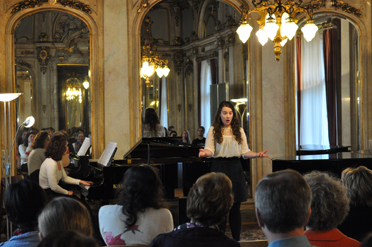 Claire Jagla spent her time away from the classroom helping people with special needs and leading a group of DePauw School of Music students in four performances at the Putnamville Correctional Facility. (photo at right by Rachel Lum)
"When I began exploring post-graduation opportunities, I sought to continue work with music and special education and was accepted into graduate programs for music therapy," she notes. "However, I was offered a position as a 2012 Dallas corps member for Teach For America. As my placement was special education, I jumped at the opportunity. I'm now a special education inclusion teacher at an inner-city Dallas school: I modify classwork and curriculum so my students with special needs can succeed. I have my dream job, but something is missing."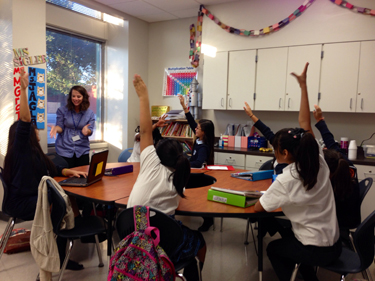 As she stated to the Fulbright committee, "Teaching in South Korea is a unique opportunity to witness and practice modern advocacy for special education. After teaching in Korea, I will pursue a graduate degree in special education because I want to become an international advocate for students with special needs. The combination of teaching English in Korea and attending graduate school will teach me the skill set I need to support special populations."
To enhance her teaching, Jagla plans to create an online exchange between her Korean students and youngstersin Texas. "I can do this by synching up with a Teach For America corps member at my present school. International correspondence will greatly benefit my students' English skills: they will practice writing to their Texan pen pals, reading emails from their pen pals, and speaking to their pen pals on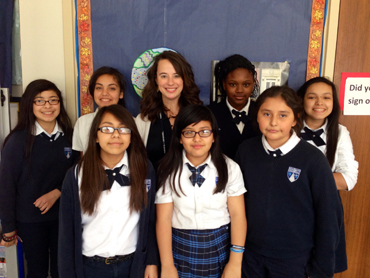 Skype. Most importantly, this day-to-day correspondence will promote cultural understanding between Korea and the United States."
She declares, "The most important moments in my life have a common thread: I spent them teaching. I worked on math with first-grade Josh, helped my camper with autism read body language, and now strategize with secondary students daily. To best support the global community of people with special needs, my next step is into a Korean classroom." (above: Jagla with her current students in Texas)
The Fulbright U.S. Student Program is the largest American international exchange program offering opportunities for students and young professionals to undertake international graduate study, advanced research, university teaching, and teaching in elementary and secondary schools worldwide. It currently awards approximately 1,800 grants annually in all fields of study, and operates in approximately 155 countries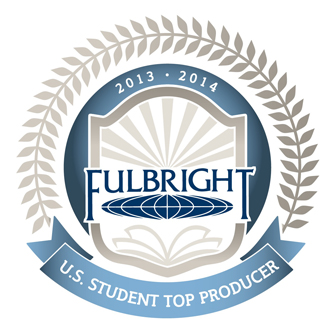 worldwide. Fulbright full grants generally provide funding for round-trip travel, maintenance for one academic year, health and accident insurance and full or partial tuition.
Since its inception the Fulbright Program has provided about 325,000 participants, chosen for their leadership potential, with the opportunity to observe each others' political, economic and cultural institutions, exchange ideas, and embark on joint ventures of importance to the general welfare of the world's inhabitants.
DePauw University is listed among the "Top Producers of Fulbright Awards for U.S. Students, 2013-14" in the Chronicle of Higher Education. DePauw was also cited as one of the USA's top producers of Fulbright Fellows in the publication's 2012, 2011, 2009, 2008, 2007 and 2006 listings.
See the names of DePauw's Fulbright recipients here or visit the University's Fulbright page.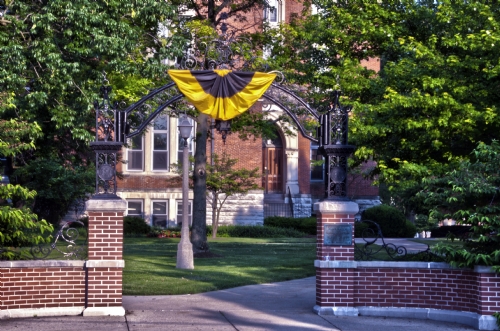 DePauw students and alumni who are interested in applying for Fulbright Awards may contact Humberto Barreto, Elizabeth P. Allen Distinguished University Professor and professor of economics and management, or Kate Knaul, director of global opportunities and assistant dean of academic life.
Back