Saturday's Inauguration of President McCoy, With Remarks by Vernon Jordan '57, to be Webcast Live
October 27, 2016
Webcast Link; Old Gold Weekend Information
Those who can't make it to campus for Saturday's inauguration of DePauw University's twentieth president, D. Mark McCoy, are invited to watch the event on a live webcast. The program, which begins at 10:30 a.m. on October 29, will be available via this link.
The selection of Dr. McCoy -- announced March 7 -- was the culmination of a national search led by an 18-member committee of DePauw alumni, students, faculty and administration. That panel came to the conclusion that McCoy, dean of the DePauw School of Music since August 2011, was the best leader to move DePauw forward. The University's Board of Trustees confirmed the selection.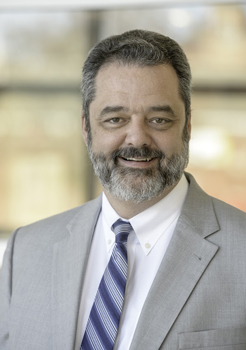 A native of West Virginia, the son of a coal miner and a first generation college student, Mark McCoy holds a B.A. in music education from Shepherd University, a liberal arts college in West Virginia, a master's degree from the Peabody Conservatory, and a Ph.D. in fine arts with a concentration in music composition from Texas Tech University.
"As a first generation college student, I believe the undergraduate experience should be inspirational, aspirational, and transformational," McCoy has stated. "I can imagine no college in America that can do that better than DePauw. Our alumni set a high bar and provide shining examples of how DePauw graduates make more than a living -- they make a life."
The Saturday inauguration ceremony, "Remember DePauw," will begin at 10:30 in Kresge Auditorium and feature a keynote address by legendary civil rights leader Vernon E. Jordan Jr. '57.
Dubbed "the Rosa Parks of Wall Street" by Harvard University professor Henry Louis Gates Jr., Vernon Jordan was executive director of the United Negro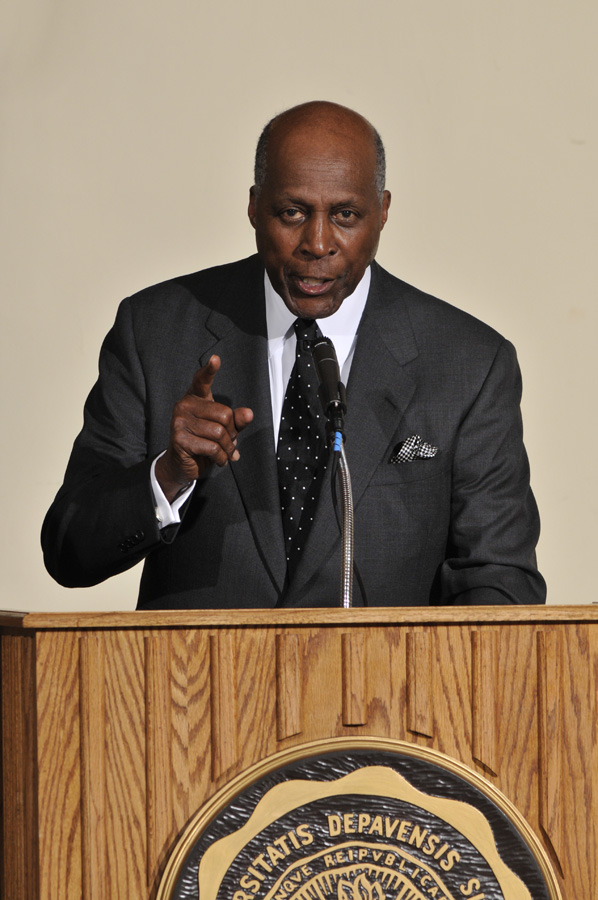 College Fund, president of the National Urban League, and served as an adviser to President Bill Clinton. He also serves on many corporate boards.
Professor Gates says that Jordan "realized that the first phase of the modern civil rights movement was fighting legal segregation, but the roots of racism were fundamentally economic."
A political science major as an undergraduate, Jordan is an advisory member of DePauw's Board of Trustees and has twice presented the commencement address at his alma mater, in 1973 and 1993.
The only black member of his graduating class at DePauw, Jordan has noted, "It's much easier to integrate a lunch counter than it is to guarantee a livable income and a good solid job. It's much easier to guarantee the right to vote than it is to guarantee the right to live in sanitary, decent housing conditions. It is much easier to integrate a public park than it is to make genuine, quality, integrated education a reality. But that is the challenge at hand."
In December 2009, he was one of eight individuals presented with the Du Bois Medal, the highest honor awarded by the Harvard University Institute of Politics' W.E.B. Du Bois Institute. His other numerous awards include the Spingarn Medal, the NAACP's highest honor for achievement, and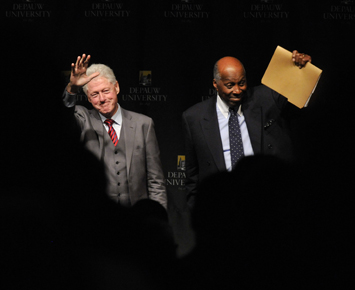 the Trumpet Award. In 2014 he received The American Lawyer magazine's Lifetime Achievement Award.
On November 18, 2011, Vernon Jordan introduced Bill Clinton as the former president delivered DePauw's 25th anniversary Ubben Lecture. A summary of the event can be accessed here.
Saturday's program will also include remarks by community representatives and faculty members, performances by DePauw School of Music students including a preview of a new work by faculty member Jim Beckel, the debut of a poem by English Professor Joe Heithaus and a musical arrangement by noted Broadway composer Nancy Ford Charles '57.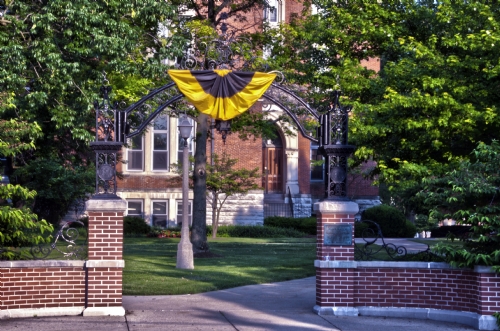 Limited seating will be available. Doors to Kresge Auditorium will open at 9:45 a.m and close promptly at 10:30 a.m. In the event the venue fills, a video feed will be available in adjacent Moore Theatre.

The program is part of DePauw's traditional homecoming, Old Gold Weekend, and will be followed by a noon cookout in Hamilton Park at the entrance to the athletics campus. Attendees will be treated to the music of War Radio and lead singer LaToshia Dean Everson '04 and a football game preview at 12:45 p.m. by head football coach Bill Lynch.
Learn more about Old Gold Weekend here.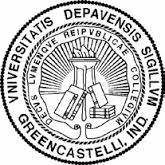 Nationally recognized as one of America's top liberal arts colleges, DePauw was founded by the Methodist Church as Indiana Asbury. Known since 1884 as DePauw, the University is a private, selective, coeducational, residential, undergraduate College of Liberal Arts with a School of Music which is the sixth-oldest in the nation. The University's 2,226 students come from 44 states, the District of Columbia and 36 foreign countries. A full-time faculty of 225 creates a student/faculty ratio of 10 to one. ensuring small and personalized classroom experiences and engendering a rigorous academic environment that encourages participation, expression and individual attention to students' needs.
Back