Winter 2017 Events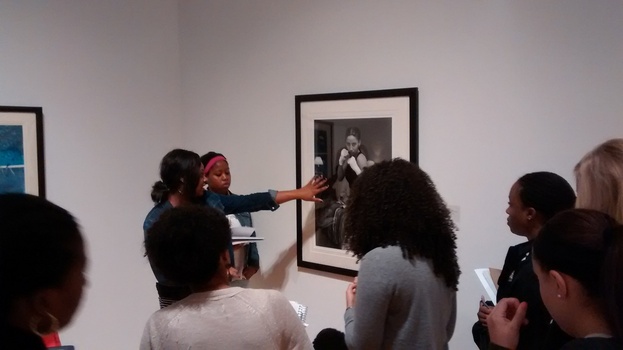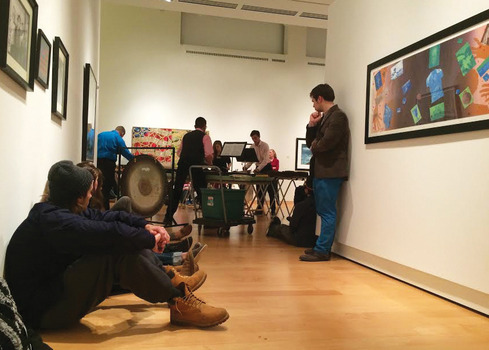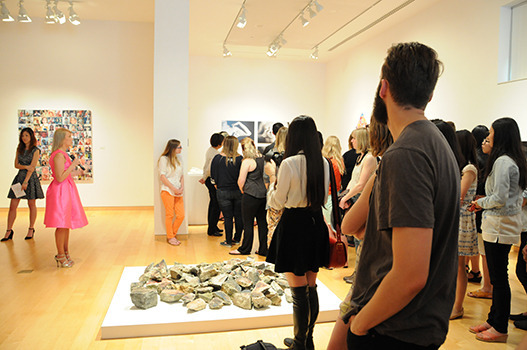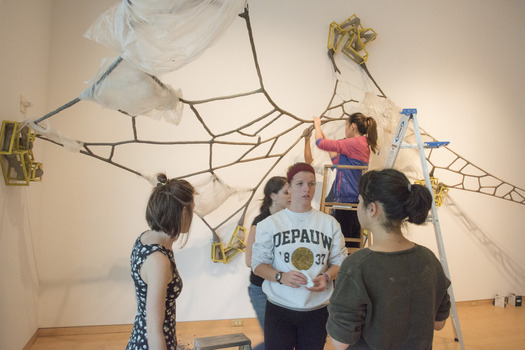 The Peeler Art Center galleries are proud to present a variety of free programs for students, faculty, staff, and the public each year. These events range from workshops and hands-on demonstrations to lectures and performances. All events are free and open to the public unless otherwise noted. For more information about a particular event, including special accommodations, please contact Misti Scott: mscott@depauw.edu or 765-658-4336.
Exhibition information at the Richard Peeler Art Center is available here. For information about the Galleries at Emison please click here. For driving directions, please click here.
Theodore Clement Steele: A Lecture by Rachel Perry
Saturday, February 18, 2017, 1:30 pm
Peeler Art Center, Visual Arts Gallery

Join author and curator Rachel Perry for a lecture on the life and artwork of Theodore Clement (TC) Steele. Perhaps the most well-known artist of the "Hoosier Group," Steele created impressionist portraits and landscape paintings from his studio in Nashville, Indiana.
Lecture and Reception for Georgette Zirbes '62
Thursday, March 9, 2017, 4:15pm
Peeler Auditorium

A retrospective exhibition featuring the ceramic works of Georgette Zirbes '62, Arthur F. Thurnau Professor Emerita at the University of Michigan School of Art & Design.
The Peeler Art Center will be hosting Knitting Lunches in partnership with The Hartman House on Thursday, March 16th and Thursday, April 6th from 11:30-12:30pm. Bring your lunch and enjoy some precious knitting time with others in the Peeler Art Center. Tours of the galleries and collections will be offered during this time for those interested.
Curator Bowie Zunino on Nature Loves Courage
Tuesday, April 4, 2017, 4:15pm
Peeler Auditorium

Join Bowie Zunino, co-executive director of the Wassaic Project in Wassaic, New York, for a lecture on the traveling exhibition Nature Loves Courage.
Senior Art Exhibition: Artist Talks and Opening Reception
Friday, April 21, 2017, 5-7pm and
Friday, April 28, 2017, 5-7pm
Peeler Art Center, Visual Arts Gallery

An annual exhibition featuring the work of graduating senior studio art majors.

Jeff Barnett-Winsby


Untitled, 2014

Plexi mounted photo

20 x 30 inches
Yoga@Peeler
March 20, 2017, 7:30pm
Peeler Art Center, University Gallery (lower level)

Need to de-stress from hectic academic life? Join instructor Marla Helton of Serendipity Yoga Studio for an hour-long session of relaxation yoga in the Peeler Art Center galleries. For more information visit marlaheltonyoga.com or contact Marla directly: marlaheltonyoga@gmail.com This event is free and open to all DePauw University students, faculty, and staff and the surrounding community.

Free of charge!
Refreshments will be served after!
Percussion @ Peeler
Wednesday, May 3, 2017, 6:30pm
Peeler Art Center, University Gallery
(lower level)

The DePauw Percussion Ensemble presents its annual program of contemporary solo and chamber works for percussion, composed and improvised, in a non-traditional concert setting. Directed by Dr. Ming-Hui Kuo, the one-hour performance fuses contemporary art and music in the galleries at Peeler. Refreshments will be served following the event.