Winter 2017 Events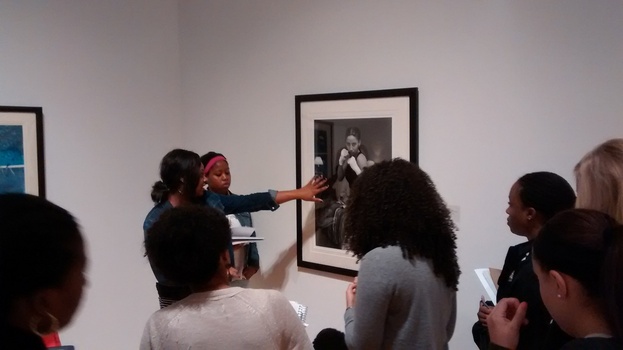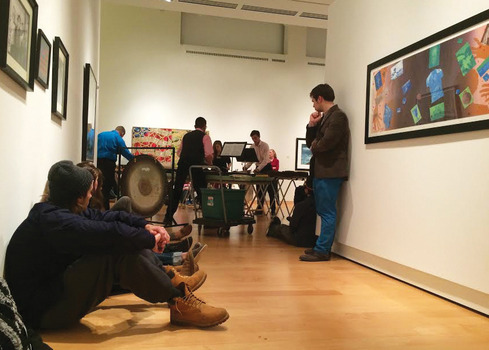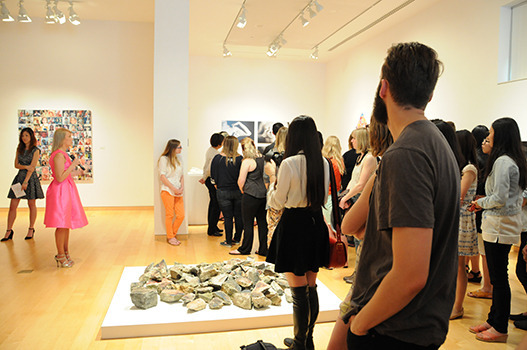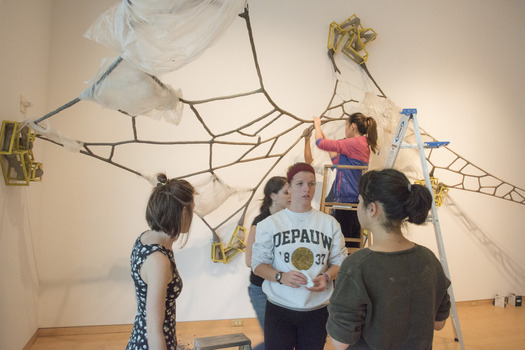 The Peeler Art Center galleries are proud to present a variety of free programs for students, faculty, staff, and the public each year. These events range from workshops and hands-on demonstrations to lectures and performances. All events are free and open to the public unless otherwise noted. For more information about a particular event, including special accommodations, please contact Misti Scott: mscott@depauw.edu or 765-658-4336.
Exhibition information at the Richard Peeler Art Center is available here. For information about the Galleries at Emison please click here. For driving directions, please click here.
The Peeler Art Center will be hosting Knitting Lunches in partnership with The Hartman House on Thursday, March 16th and Thursday, April 6th from 11:30-12:30pm. Bring your lunch and enjoy some precious knitting time with others in the Peeler Art Center. Tours of the galleries and collections will be offered during this time for those interested.
Curator Bowie Zunino on Nature Loves Courage
Tuesday, April 4, 2017, 4:15pm
Peeler Auditorium

Join Bowie Zunino, co-executive director of the Wassaic Project in Wassaic, New York, for a lecture on the traveling exhibition Nature Loves Courage.
Slow Art Day Saturday, April 8, 2017
Slow Art Day is a global event with a simple mission: help more people discover for themselves the joy of looking at and loving art. So join us in the Peeler Art Center lobby on Saturday, April 8th at 11am for a Presidents: DePauw and Beyond themed Slow Art Day that will take us across the DePauw campus and through time. Slow Art Day is free and open to the public, and includes snacks! All ages are welcome to join us!
Senior Art Exhibition: Artist Talks and Opening Reception
Friday, April 21, 2017, 5-7pm and
Friday, April 28, 2017, 5-7pm
Peeler Art Center, Visual Arts Gallery

An annual exhibition featuring the work of graduating senior studio art majors.
Percussion @ Peeler
Wednesday, May 3, 2017, 6:30pm
Peeler Art Center, University Gallery
(lower level)

The DePauw Percussion Ensemble presents its annual program of contemporary solo and chamber works for percussion, composed and improvised, in a non-traditional concert setting. Directed by Dr. Ming-Hui Kuo, the one-hour performance fuses contemporary art and music in the galleries at Peeler. Refreshments will be served following the event.