Fall/Winter 2016 Events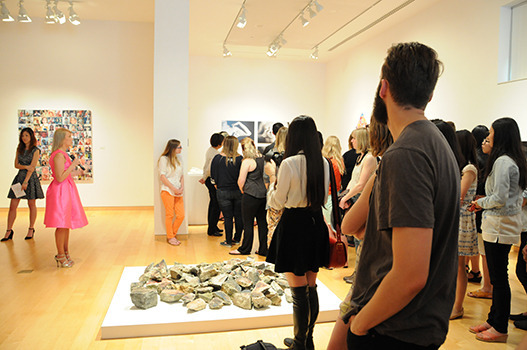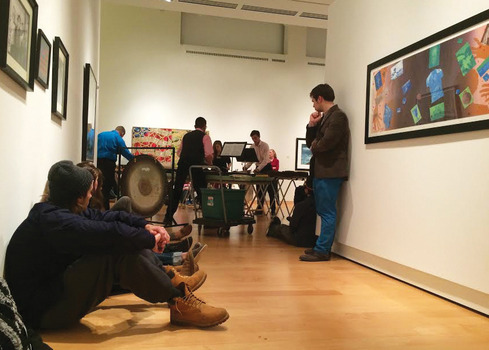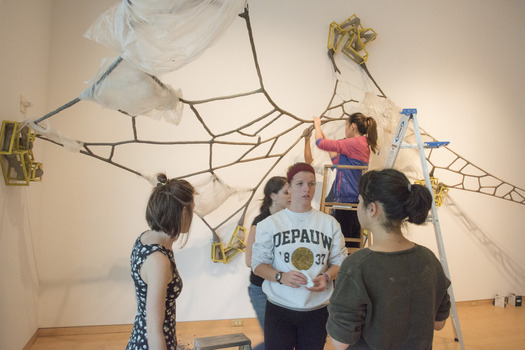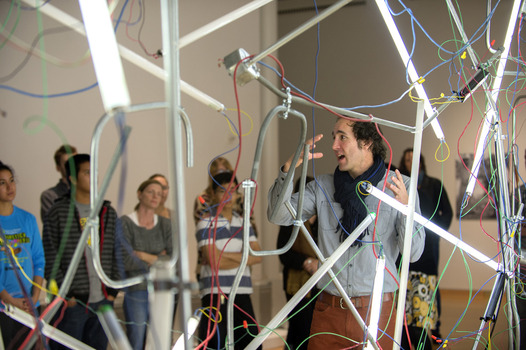 The Peeler Art Center galleries are proud to present a variety of free programs for students, faculty, staff, and the public each year. These events range from workshops and hands-on demonstrations to lectures and performances. All events are free and open to the public unless otherwise noted. For more information about a particular event, including special accommodations, please contact Misti Scott: mscott@depauw.edu or 765-658-4336.
Exhibition information at the Richard Peeler Art Center is available here. For information about the Galleries at Emison please click here. For driving directions, please click here.





Artist Lecture with Blane De St. Croix
Where Do We Migrate To?
Tuesday, October 25, 2016, 4:15pm
Peeler Auditorium

Blane De St. Croix's work explores the geopolitical landscape through sculpture, installation, and work on paper. His research based method incorporates on the ground site visits, aerial fly-overs, photographic documentation, interviews, internet mining, and satellite imagery. Together, his artworks and research seek to facilitate an increased understanding of the shared social, political, environmental, and cultural climate challenges we face, both within our local communities, and in the international arena.

Born in Boston, Massachusetts, Blane De St. Croix was educated at Cranbrook Academy of Art, Bloomfield Hills, Michigan (M.F.A. Sculpture) and Massachusetts College of Art, Boston, Massachusetts (B.F.A. Sculpture with distinction). His work is represented by Fredericks & Freiser, New York, NY. Currently, he has two works in the exhibition Where Do We Migrate To? here at the Peeler Art Center.

Join us on Tuesday October 25 at 4:15PM in the Peeler Auditorium to hear Blane discuss his work and his journey as an artist.
K-12 Student Artwork on Display
October 26-November 6, 2016
Peeler Art Center Hallways

In conjunction with ArtsFest 2016: Art & Utopia, stop on by the Peeler Art Center and view the student artwork on display throughout the building. Students in grades k-12 in the Greencastle School Corporation have graciously loaned us some of their works for the duration of ArtsFest 2016.

Peeler Art Center Gallery Hours
Monday – Friday: 10am – 4pm
Saturday: 11am – 5pm
Sunday: 1 – 5pm



Gallery Talk: Where Do We Migrate To?
Monday, October 31, 2016, 11:40am
Peeler Art Center, University Gallery
(lower level)

Join Craig Hadley, Director/Curator, and Alexandra Chamberlain, Assistant Curator, for a guided tour of Where Do We Migrate To? This activity made possible, in part, with support from the National Endowment for the Arts, a federal agency. Additional funding provided by the Janet Prindle Institute for Ethics and the Public Occasions Committee.

This event is part of ArtsFest 2016: Art and Utopia.





Rikio Takahashi
Tasteful (No. 5), 1970s
Woodblock print on paper
19-1/16 x 18-1/2 inches
DePauw Art Collection: 2015.20.1
Gift of David T. Prosser, Jr. '65
Embracing the Self-Made Movement in Postwar Japan
Thursday, November 3, 2016, 11:40am
Peeler Art Center, University Gallery
(upper level)

As Japan struggled to forge a new sense of self in the postwar years, many Japanese artists abandoned old methods of artmaking in favor of the "creative prints" movement. Join Dr. Hiroko Chiba (Professor of Modern Languages) and Craig Hadley (Gallery Director) for a discussion centered on this pivotal moment in Japanese art history, and view 40 postwar prints from the DePauw University permanent art collection. This event is part of ArtsFest 2016: Art and Utopia.