SUMMER/FALL 2015 EVENTS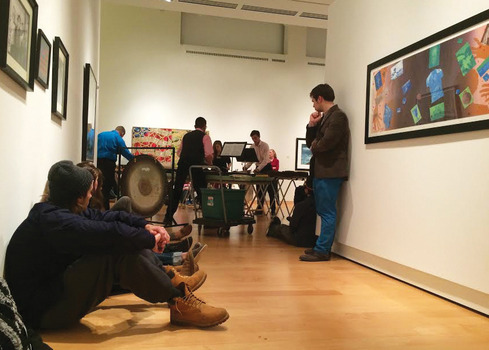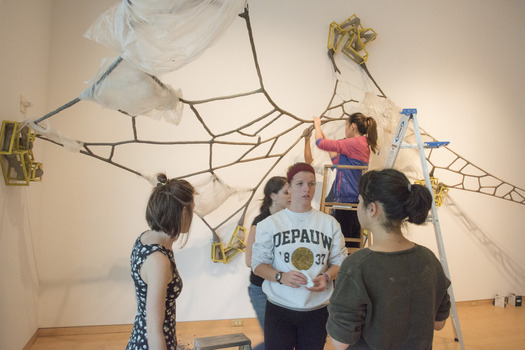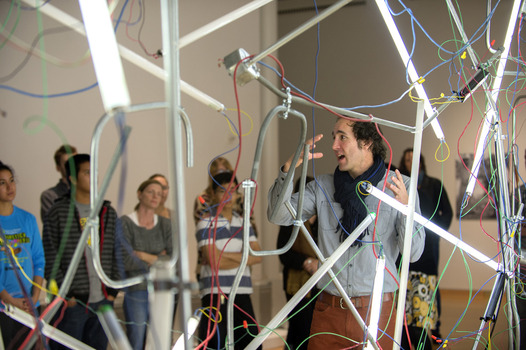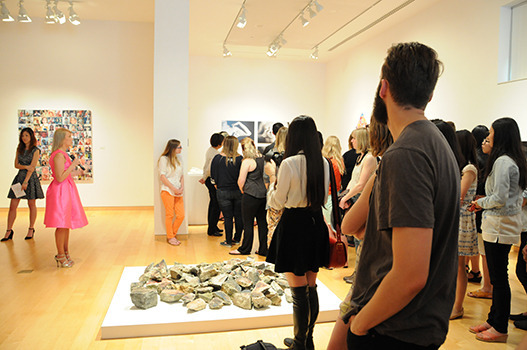 The Peeler Art Center galleries are proud to present a variety of free programs for students, faculty, staff, and the public each year. These events range from workshops and hands-on demonstrations to lectures and performances. All events are free and open to the public unless otherwise noted. For more information about a particular event, including special accommodations, please contact Misti Scott: mscott@depauw.edu or 765-658-4336.
Guerrilla Girls Lecture with Curator Neysa Page-Lieberman
Wednesday, November 18, 2015, 4:15pm
Peeler Art Center, Auditorium

Not Ready to Make Nice, a major presentation of the Guerrilla Girls, illuminates and contextualizes the important historical and ongoing work of these highly original, provocative and influential artists who champion feminism and social change. Focusing primarily on recent work from the past decade, the exhibition features rarely shown international projects that trace the collective's artistic and activist influence around the globe. In addition, a selection of iconic work from the 80's and 90's illustrates the formative development of the group's philosophy and conceptual approach to arts activism. The exhibition is further punctuated by documentary material including ephemera from famous actions, behind-the-scenes photos and secret anecdotes that reveal the Guerrilla Girls' process and the events that drive their incisive institutional interventions. Visitors can peruse the artists' favorite "love letters and hate mail," and are invited to contribute their own voices to multiple interactive installations. This multimedia, expansive exhibition illustrates that the work of the anonymous, feminist-activist Guerrilla Girls is as vital and revolutionary as ever.

Not Ready to Make Nice is curated by Neysa Page-Lieberman, director and curator of the Department of Exhibitions, Performance and Student Spaces, and adjunct faculty member in Visual Arts Management at Columbia College Chicago.